Trump tells defense secretary he doesn't want war with Iran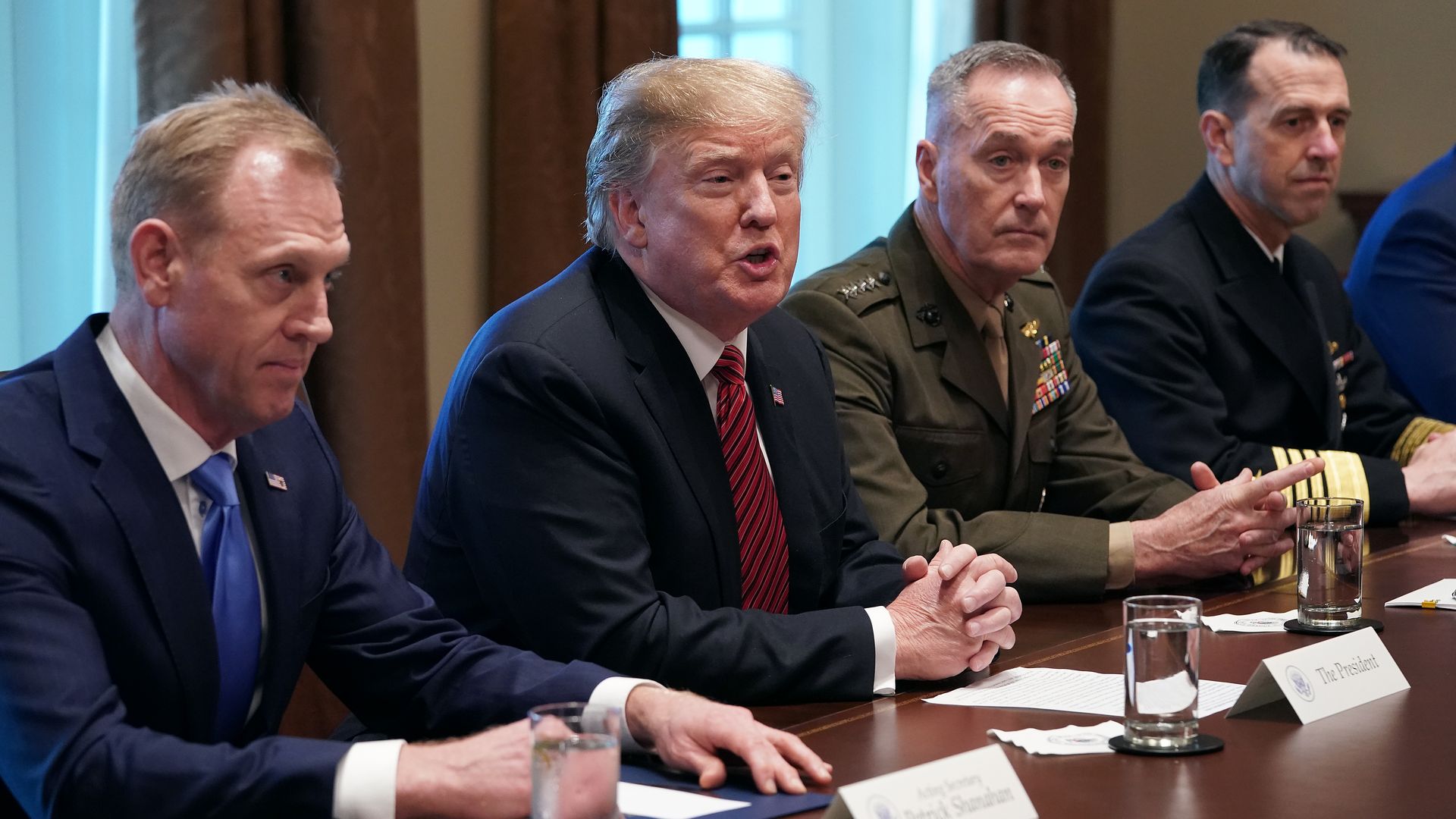 President Trump told acting Defense Secretary Patrick Shanahan and other top officials on Wednesday that he does not want his "maximum pressure" campaign against Iran to escalate to war, the NY Times reports.
Between the lines: National Security Adviser John Bolton and Secretary of State Mike Pompeo have been sounding the alarm about impending attacks from Iran and warning of "unrelenting force" if necessary. Trump has long been wary of a new military engagement in the Middle East, and this is the clearest signal yet that the current standoff with Iran is no exception.
The big picture: Trump's sanction campaign appears likely to cripple the Iranian economy, and his administration has insisted it won't ease up until the Iranian regime fundamentally changes its behavior. There's no sign that's about to happen.
With Bolton and Pompeo amplifying their rhetoric and the U.S. dispatching additional military hardware to the region, fears of a miscalculation that leads to war have become acute, particularly among European allies.
The Times reports that the recent flurry of threats and activity from the administration was due to intelligence showing Iran placed missiles on boats in the Gulf and could potentially strike U.S. troops or allied interests.
Ayatollah Ali Khamenei, Iran's supreme leader, said Tuesday that "we don't seek a war, and they don't either." He added that Tehran is not interested in negotiations and insisted, "our resoluteness is more unwavering than theirs."
Go deeper: How we got here.
Go deeper