Texas used Help America Vote Act cash for non-citizen voter purge push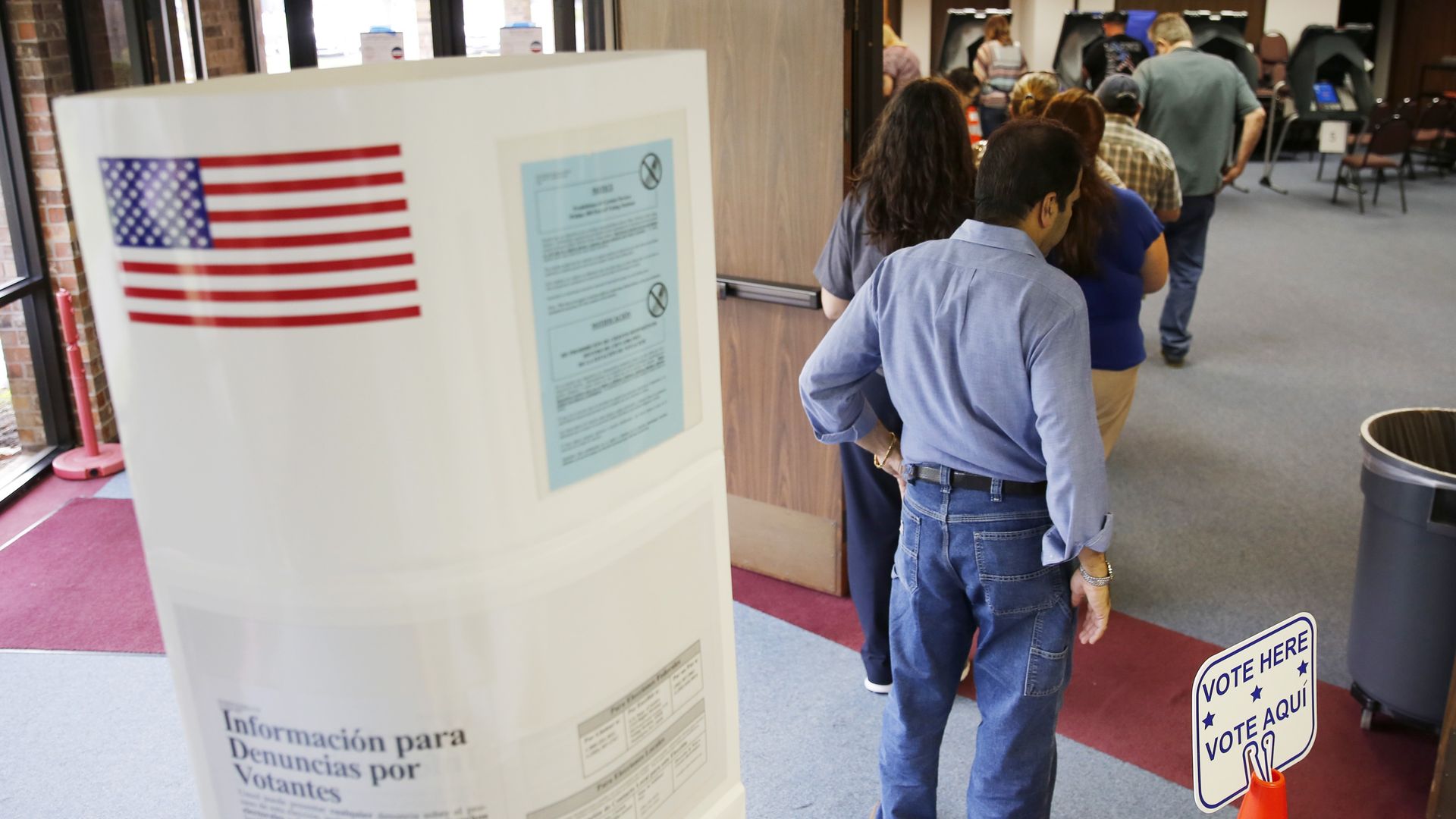 Texas used about $121,000 in funds from the Help America Vote Act to help pay for its now-scrapped push to purge suspected noncitizens from electoral rolls, the Texas Tribune reported Wednesday.
Details: The Secretary of State's Office told the paper it was a legitimate use of federal money as it enabled software updates to help with data on people who'd indicated they weren't citizens when obtaining a driver's license or identity card. Texas Rep. Celia Israel (D-Austin) told the Tribune, "HAVA funds should be used to improve voter participation, not remove eligible Texans from the rolls."
Why it matters: In February, a federal judge said there was no evidence of widespread voter fraud in Texas. State officials reached an agreement with civil rights groups in April to halt the voter citizenship review, putting an end to multiple federal lawsuits challenging their controversial plan.

Go deeper: Texas agrees to scrap plan to purge supposed non-citizens from voter rolls
Go deeper