Mayor Bill de Blasio's presidential announcement falls flat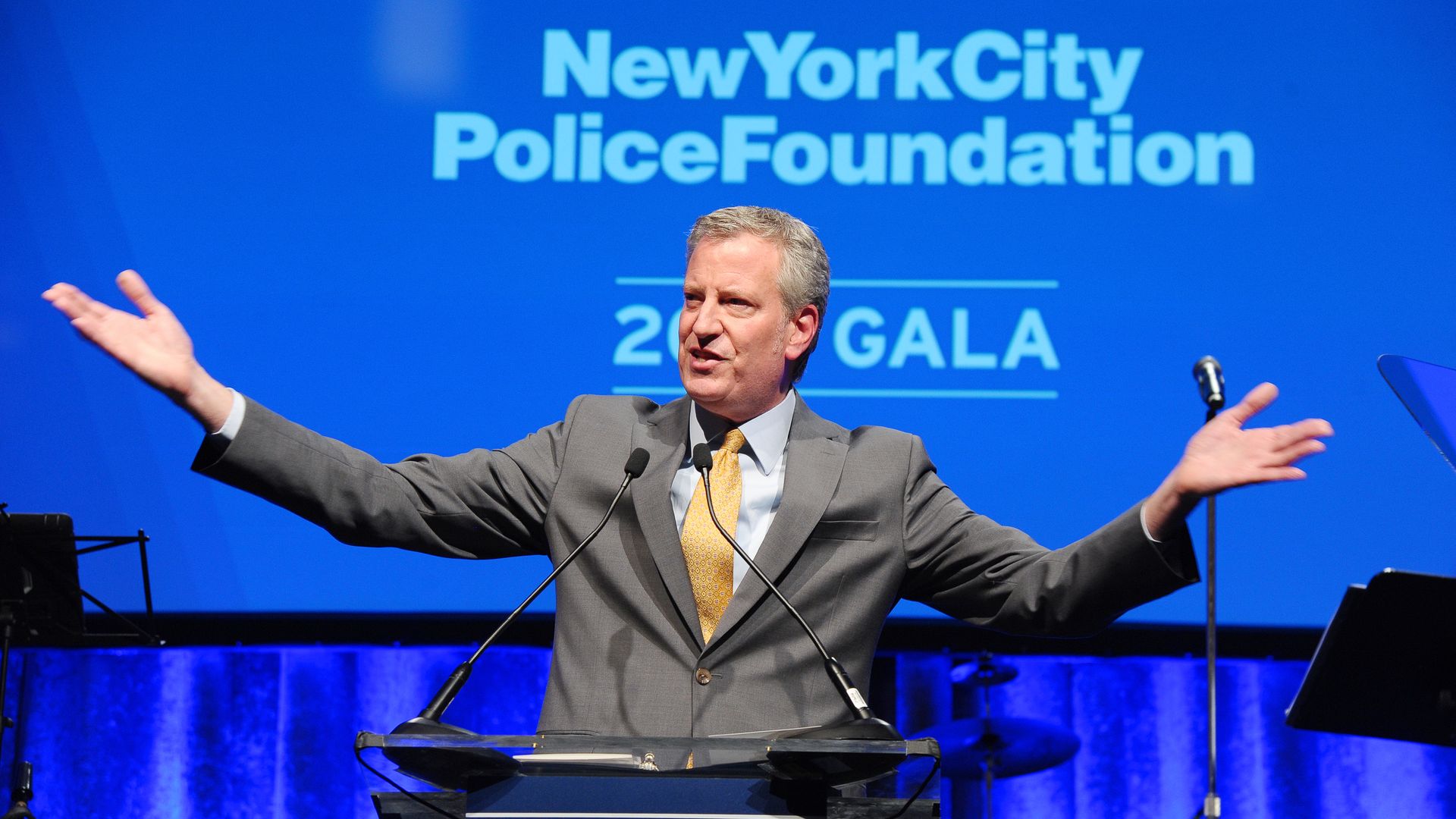 Mayor Bill de Blasio's 2020 presidential announcement fell flat with New Yorkers — including President Trump on Thursday.
The big picture: 76% of registered voters in New York do not think de Blasio should run for president, according to a Quinnipiac University poll. "Mayor Bill de Blasio's flirtation with a 2020 White House bid is prompting a rare moment of unity among New Yorkers," said polling analyst Mary Snow on April 3.
What they're saying:
The Police Benevolent Association of the City of New York — which represents more than 50,000 active and retired NYPD officers — released a statement on Thursday assailing de Blasio for running for president saying: "It is laughable that a mayor who has shown no interest in running New York City for six years now says he wants to mismanage the entire country."
When de Blasio was interviewed on Good Morning America after announcing his presidential bid, he was met by protestors with signs reading "Liar."
Mike Gravel, former Alaska governor and fellow 2020 Democratic presidential contender, said: "I don't think he's a very good mayor," adding he isn't sure why de Blasio would even bother running, per the Washington Post.
Other New Yorkers think the field of Democratic nominees is too crowded and de Blasio doesn't stand a chance, per local outlet Spectrum News.
Even before he announced his presidential bid, some of de Blasio's closest allies warned him against a 2020 run calling it "f---ing insane," per Politico.
Go deeper