Health care CEOs took home $2.6 billion in 2018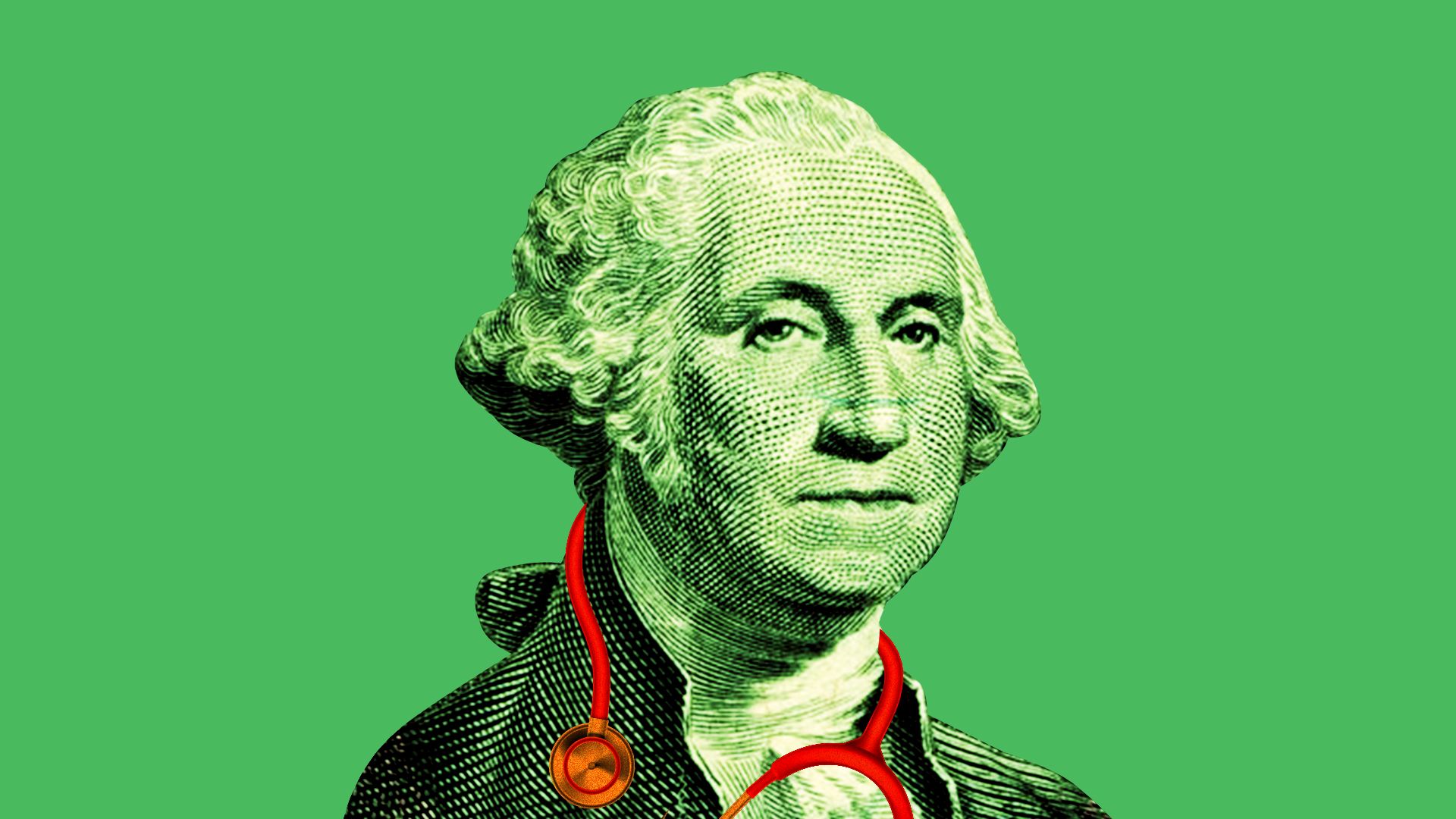 The chief executives of 177 health care companies collectively made $2.6 billion in 2018 — roughly $700 million more than what the National Institutes of Health spent researching Alzheimer's disease last year, according to a new Axios analysis of financial filings.
Why it matters: The pay packages reveal the health care system's real incentives: finding ways to boost revenue and stock value by raising prices, filling more hospital beds, and selling more drugs and devices.
By the numbers: The median pay of a health care CEO in 2018 was $7.7 million. Fourteen CEOs made more than $46 million each.
The figures were calculated by using actual realized gains of stock options and awards, which are in the annual proxy disclosures companies file with the Securities and Exchange Commission.
The highest-paid health care CEO last year was Regeneron Pharmaceuticals' Leonard Schleifer, who made $118 million. A spokesperson said Schleifer "has built Regeneron from a start-up into a leading innovative biopharmaceutical company" and that he "generally holds his option awards until nearly the end of the full 10-year option term."
Pharmaceutical CEOs represented 11 of the 25 highest compensation amounts last year.
Executives of medical device and equipment companies that don't attract as much attention — such as Intuitive Surgical, Masimo, Hill-Rom and Exact Sciences — also were sitting at the top.
Between the lines: A vast majority of CEO pay comes from exercised and vested shares of stock. Salaries are almost an afterthought.
But health care executives routinely earned millions of dollars in cash bonuses, based on factors like revenue goals and financial metrics that experts say can be manipulated.
Quality of care is either not a factor at all in CEOs' bonuses, or a marginal one.
Details: McKesson CEO John Hammergren received a $4 million bonus for hitting financial targets last year, just as the company was facing a slew of lawsuits over its role in the opioid crisis. McKesson did not immediately respond to questions.
Community Health Systems CEO Wayne Smith recorded a $3.3 million bonus even though his hospital chain continued to hemorrhage money. His bonus was heavily weighted by an adjusted metric that made CHS look profitable, and none of his bonus was tied to patient outcomes. CHS did not respond.
Worth noting: The analysis does not include compensation from not-for-profit hospital systems, because their 2018 tax filings have not been released yet.
Go deeper: The entire analysis
Go deeper