Harris disagrees with Biden over 1994 crime bill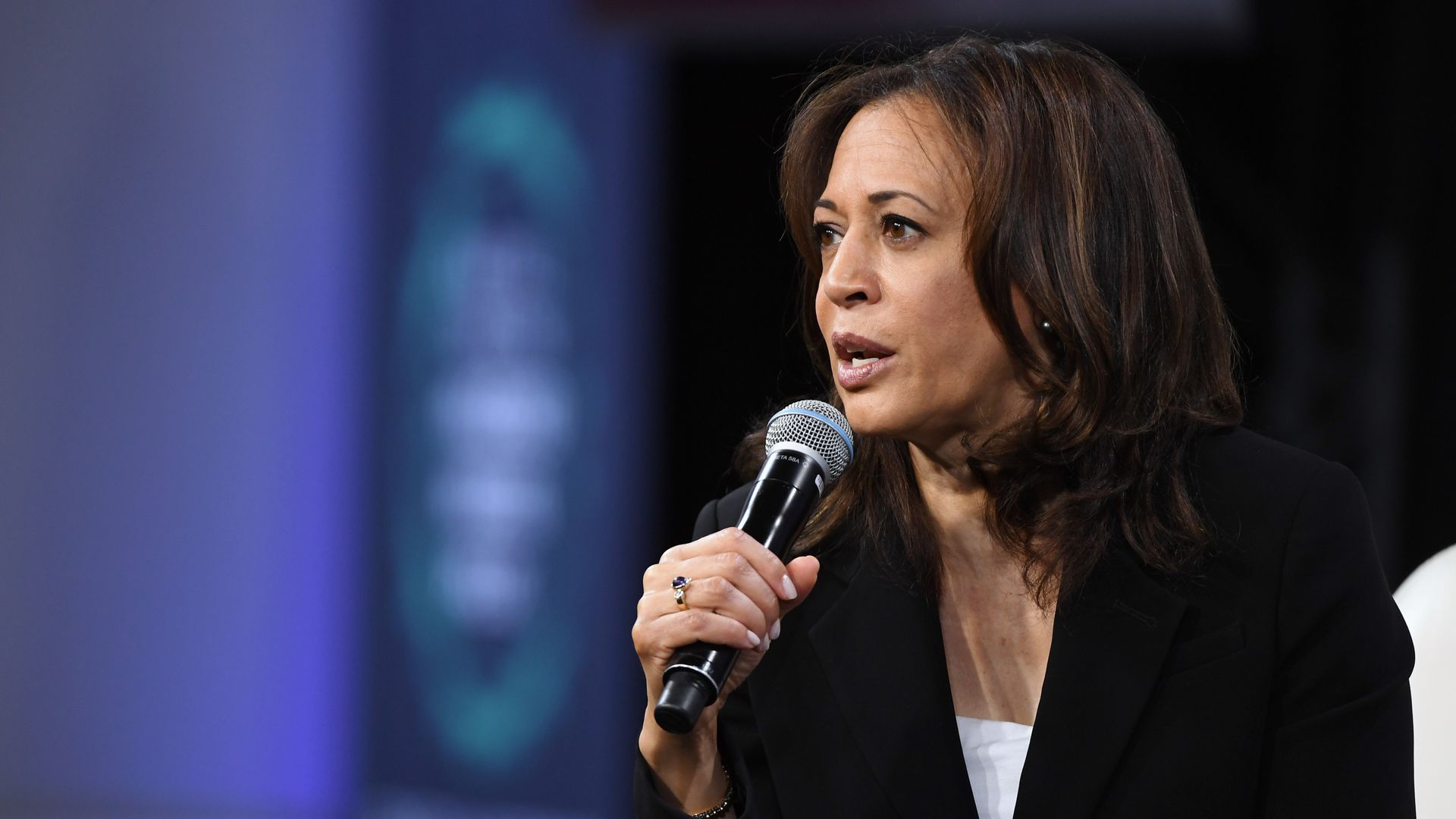 During a presidential campaign stop, Sen. Kamala Harris (D-Calif.) said she disagrees with former Vice President Joe Biden that the 1994 crime bill didn't contribute to mass incarceration, reports Reuters.
"That 1994 crime bill, it did contribute to mass incarceration in our country. It encouraged and was the first time that we had a federal three strikes law. It funded the building of more prisons in the states. And so I disagree, sadly."
— Sen. Harris to reporters in New Hampshire
What they're saying: Biden said the 1994 crime bill did not contribute to mass incarceration, but that it wasn't perfect — especially in regards to some of the harsher sentences it implemented for drug offenses, per Reuters.
The backdrop: The 1994 crime bill was signed into law by President Clinton, enacting the 3-strikes law, funding the construction of new federal prisons and expanding death-penalty eligible offenses, per BBC.
Go deeper