Tulsi Gabbard would drop charges against Assange, Snowden if elected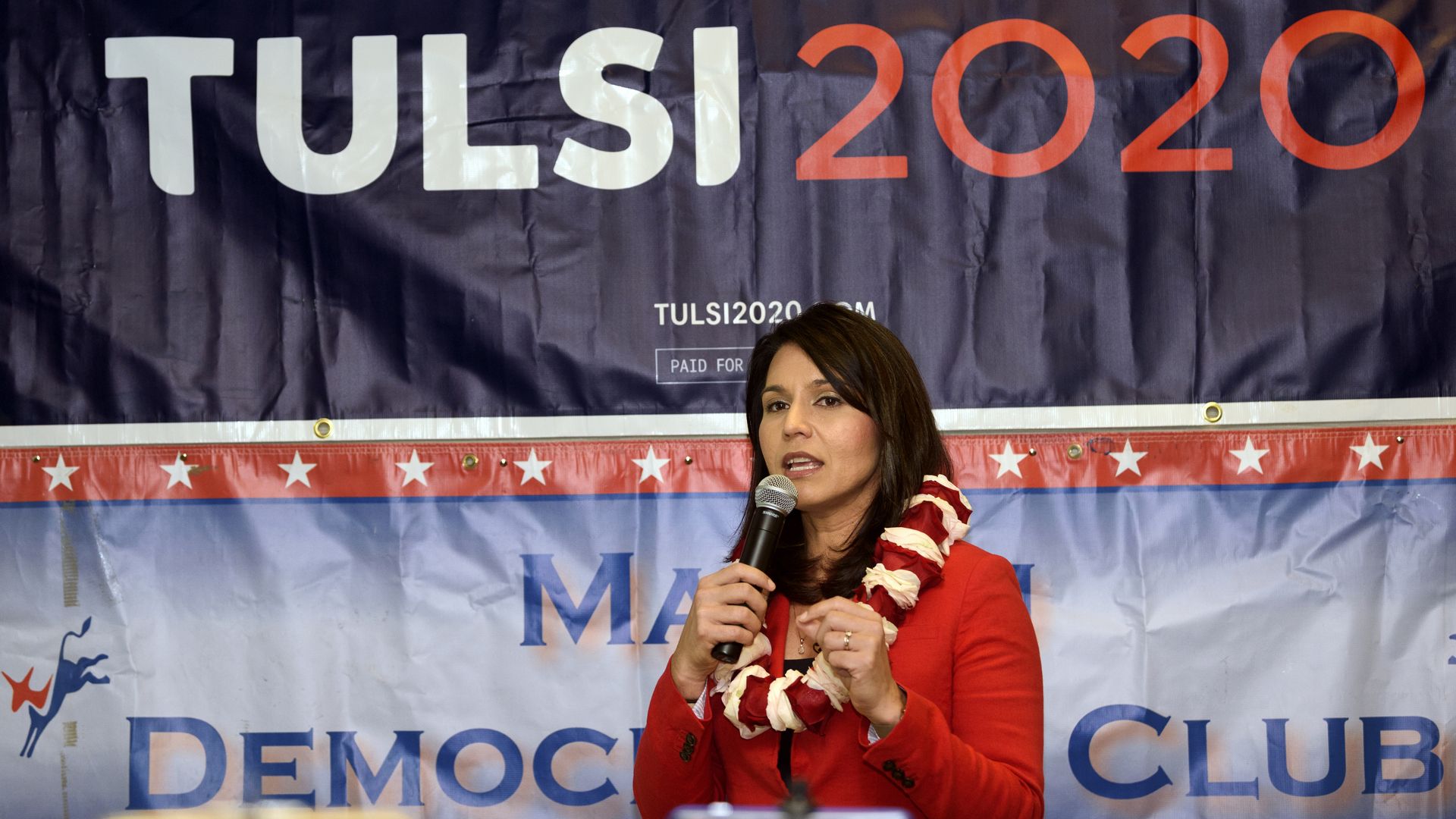 Democratic presidential candidate Rep. Tulsi Gabbard (D-Hawaii) told the "Joe Rogan Experience" podcast this week she'd drop criminal charges against WikiLeaks founder Julian Assange and National Security Agency whistleblower Edward Snowden if elected in 2020.
Details: On the arrest of Assange, who's accused of conspiring with Chelsea Manning to access Defense Department computers, Gabbard told host Joe Rogan it ''poses a great threat" to freedom of speech. The Iraq War veteran compared Snowden's motives to those of Manning. "[T]here is not an actual channel for whistleblowers [to report] egregious abuses of our constitutional rights and liberties," she said.
Go deeper