The annuities firms behind the new Stones tour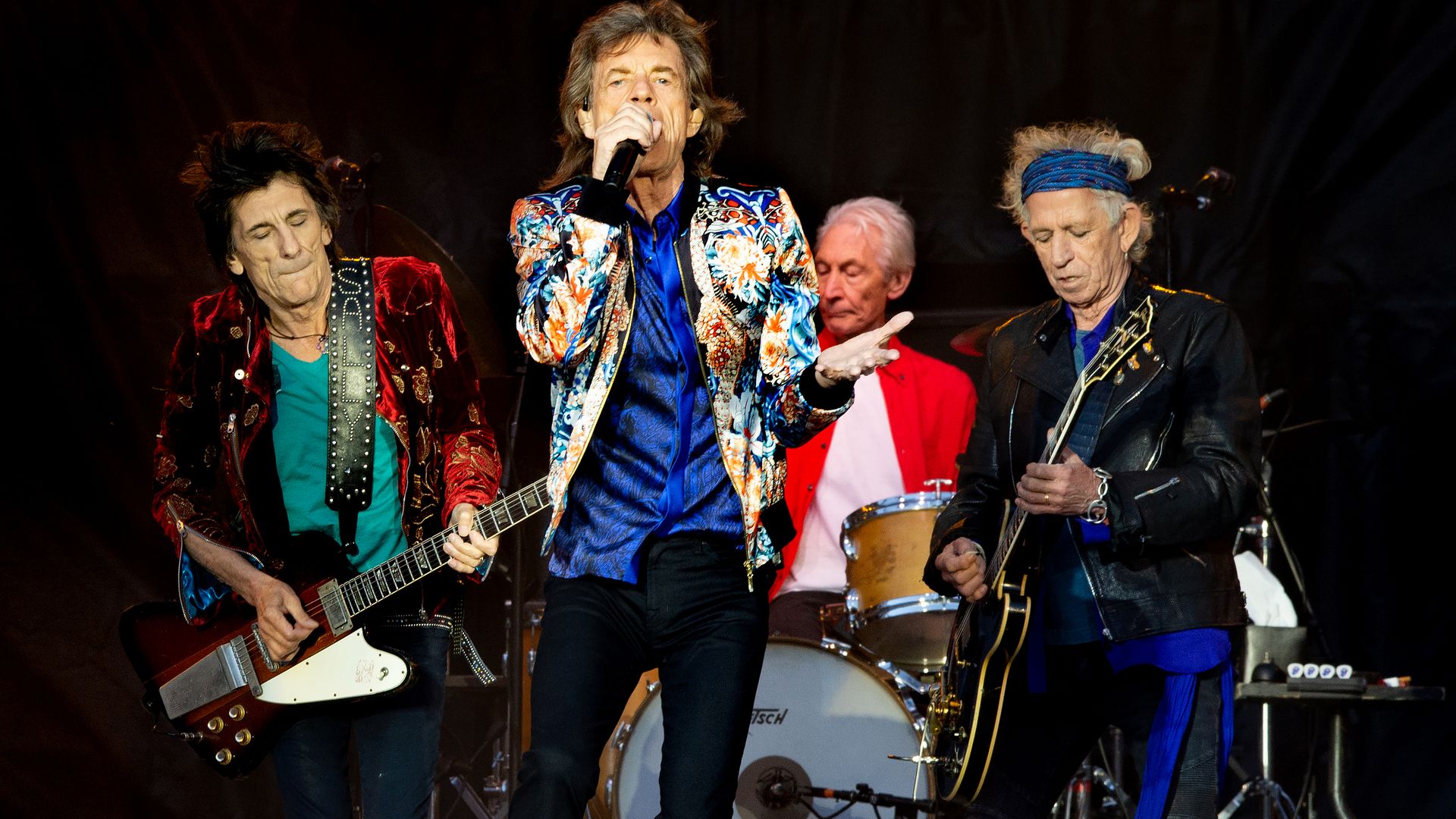 In an announcement on Thursday, the Rolling Stones said they will begin a 17-date U.S. tour next month in Chicago, and the bulk of the expected audience is evident in its sponsor — an association of firms that sell annuities.
By the numbers: Speaking with Axios, Jean Statler, executive director of the Alliance for Lifetime Income, says the demographic that she expects at the concerts is ideal for the 24 financial services firms in her association: at an average age 45–75 and with somewhere in the $75,000–$2 million range of assets the alliance targets.
How it happened: An alliance member had sponsored a traveling Stones exhibit that moved through the U.S. until February, and a representative of the group asked whether the same firm wanted to back the Stones' new "No Filter" tour.
That query was forwarded to Statler, who says she responded, "Do I look stupid? I could be on TV for nine months and not hit our target group as much as I will in two months" sponsoring the Stones.
In every conversation, the Stones said the alliance could not use the word "retirement" in its own advertising "because this isn't our retirement tour."
In addition to having its name emblazoned on tour programming before millions of the group's social media followers, the alliance will have tables at the concerts explaining annuities and a VIP lounge.
Go deeper