Uber's sliding shares should worry other cash-bleeding unicorns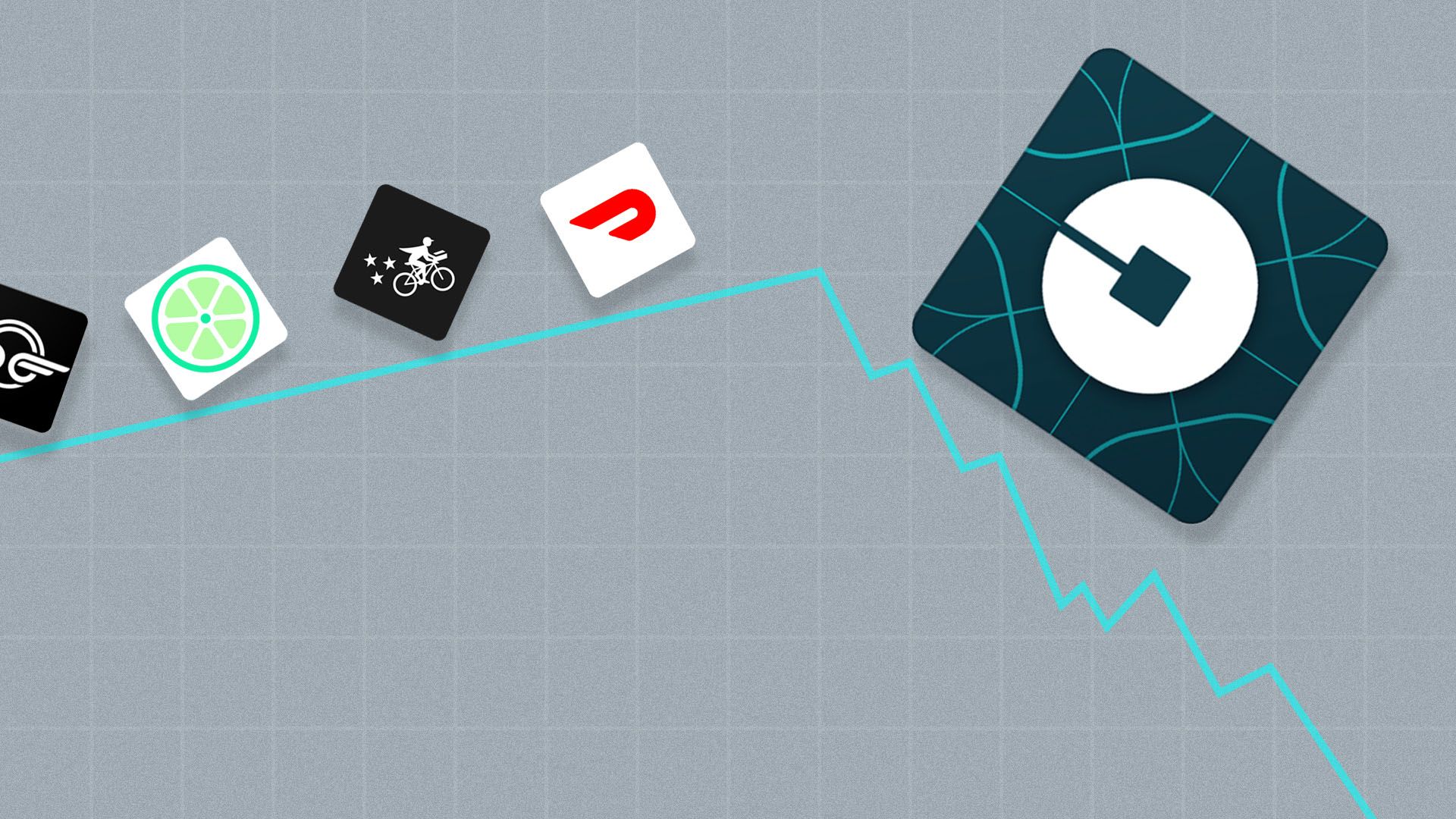 Uber shares have inched higher since their first two days of dismal trading, but not nearly to the point of making all of the company's private investors whole.
Why it matters: That has got to worry other money-losing "unicorns" that operate in similar sectors.
In descending order of fear factor:
Micro-mobility: Bird, Lime.

Judging by how the public markets have treated Lyft even worse than Uber, it suggests that they are most skeptical of the "ride" story.

Other ride-hail: Didi Chuxing, Grab, Ola.

Foreign markets change the math a bit, and some of these companies have significant diversification into other areas (such as Grab Finance).

On-demand delivery: DoorDash, Instacart, Postmates.

These companies insist their have better unit economics than ride-hail, because their marketplaces are three-sided instead of two-sided. Their big question is how much value the public markets are ascribing to Uber EATS.
Of the aforementioned, only Didi and Postmates are believed to be planning 2019 IPOs. But that means many of the others will seek out new rounds of growth capital, likely from the same investors who are currently taking baths on Uber and Lyft.
If these companies' most recent financings were benchmarked to Uber's valuation, at least in part, then we could be in for a series of high-profile down-rounds. Or orphaned unicorns. These things have a tendency to feed on themselves.
The bottom line: Uber's coat-tails may have frayed.
Go deeper