Trump's flagship Doral resort has seen its net operating income plunge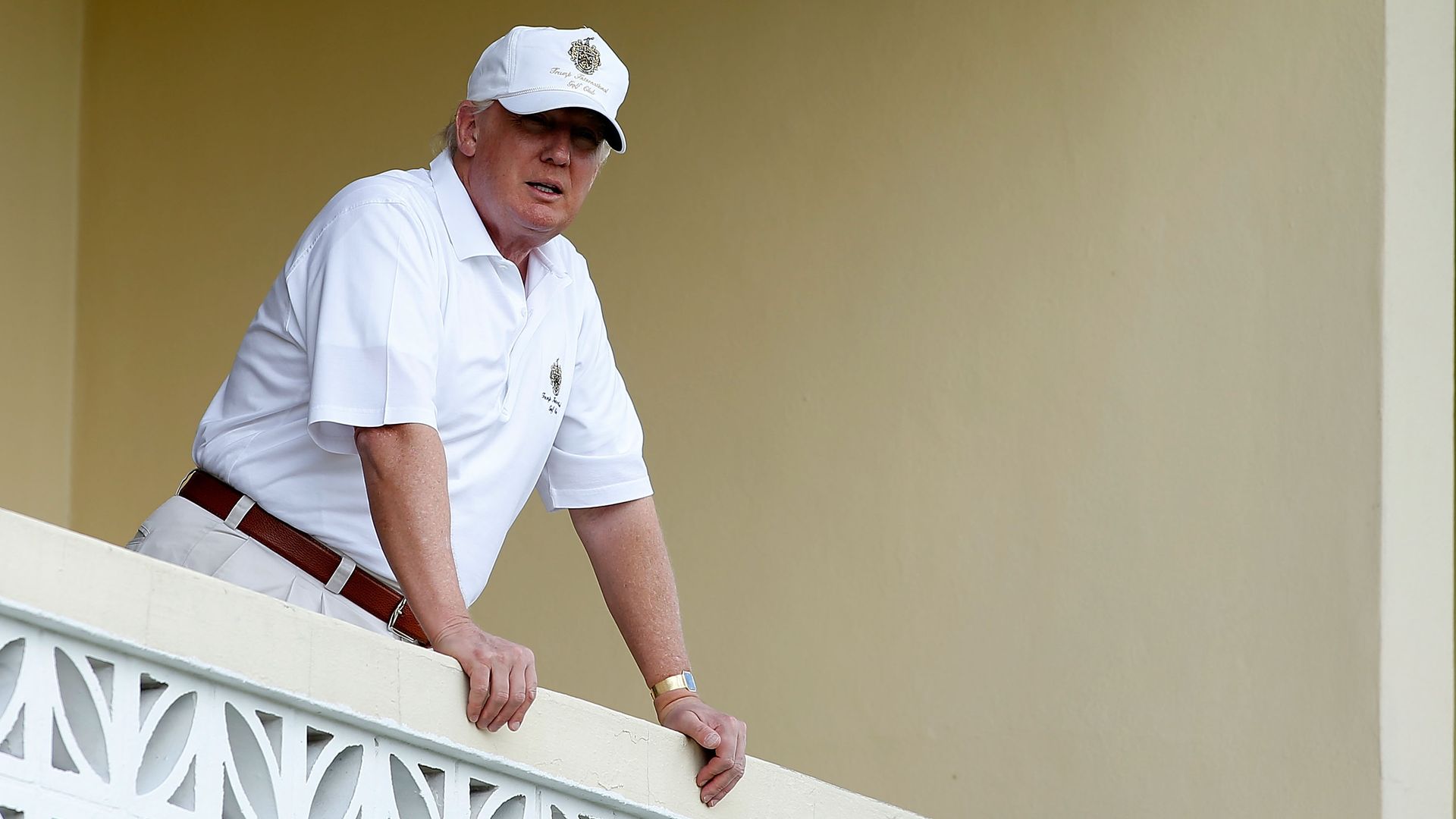 The net operating income for Trump National Doral Miami resort, the flagship property and biggest moneymaker for President Trump's family business, has fallen by 69% over the past two years, according to a Washington Post analysis of its records.
Why it matters: A note from a tax consultant employed by The Trump Organization to a Miami official stated that the property faces "some negative connotation that is associated with the brand," which the Post notes is the first time that someone employed by Trump has acknowledged that the president's name could affect business.
The big picture: Doral took in $10 million less in revenue than The Trump Organization internally expected in 2017, according to financial documents filed to Miami-Dade County, Florida.
Its average room rates and the revenue available per room have also declined at rates greater than other comparable golf resorts in the Miami area.
The other side: The report isn't unprofitable despite the business hit as it has managed to cut back other expenses to make up for the revenue shortfalls.
In a statement to the Post, Eric Trump blamed the Zika virus and hurricanes for hurting tourism across South Florida in recent years.
He said, "This story is completely senseless. Our iconic properties are the best in the world and our portfolio is unrivaled by anyone."
Go deeper: Government agency ignored constitutional issues over Trump's D.C. hotel
Go deeper