Romney breaks from GOP over Trump's federal judge nominee who smeared Obama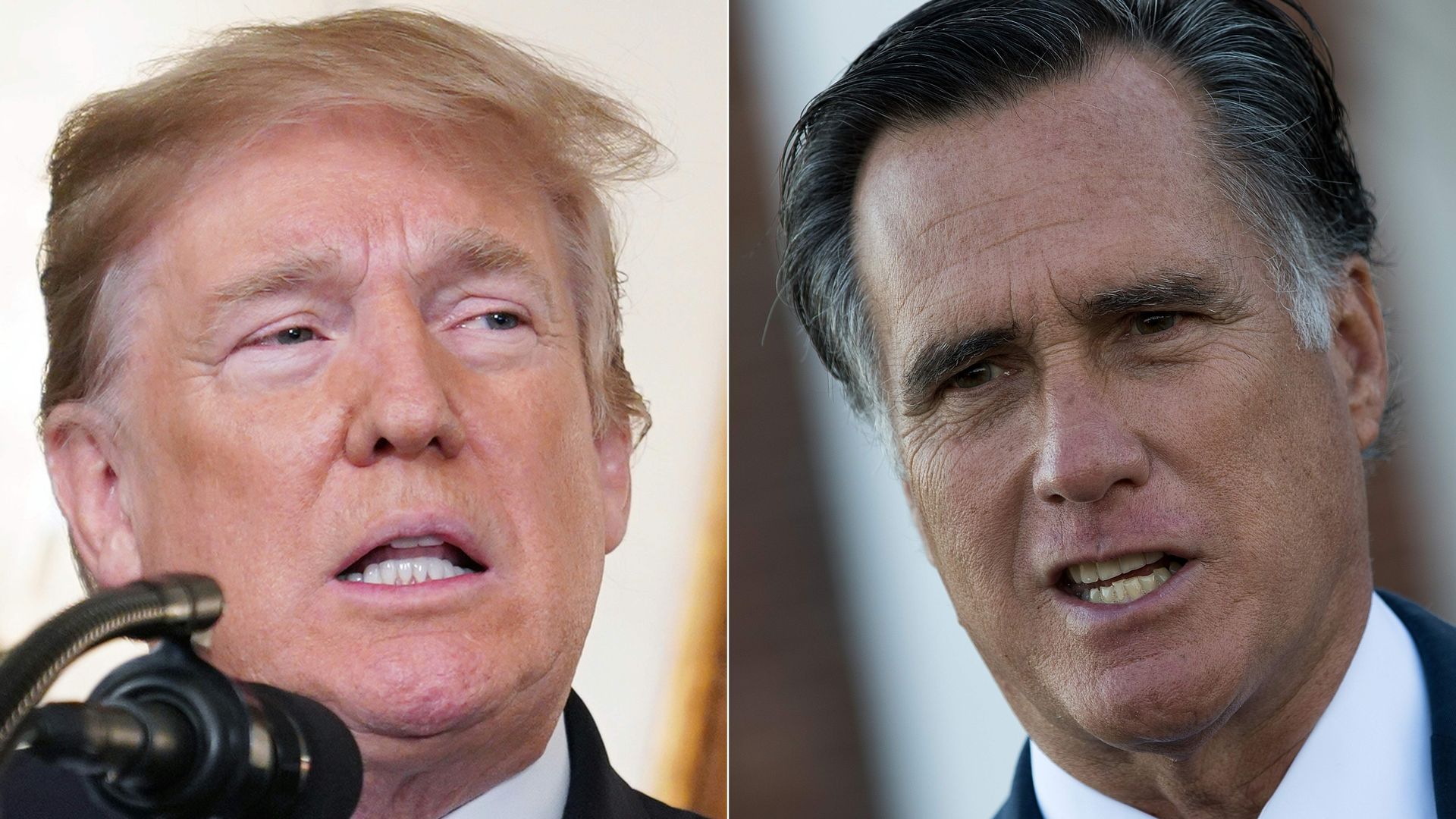 Sen. Mitt Romney (R-Utah) broke from his fellow conservatives on Tuesday, voting against President Trump's federal judge nominee, Michael J. Truncale, after he vilified former President Obama, calling him an "un-American imposter" in 2011, reports the Washington Post.
Why it matters: Romney was the only voting senator to break from the party line and
vote against the nomination. He has been one of the more vocal Republicans to come out against the president consistently since Trump entered the White House, commenting that Trump has "not risen to the mantle of the office," and in April, saying he was "sickened" by the findings of the Mueller report.
Details: Truncale was confirmed by the Senate by a 49-46 vote to the Eastern District of Texas, per the Washington Post. He claimed his comments about Obama were "merely expressing frustration by what I perceived as a lack of overt patriotism on behalf of President Obama," reports Politico.
"He made particularly disparaging comments about President Obama. And as the Republican nominee for president, I just couldn't subscribe to that in a federal judge. This was not a matter of qualifications or politics. This was something specifically to that issue as a former nominee of our party."
— Sen. Mitt Romney in an interview with Politico
Go deeper