White House counsel to House Dems: No "do-over" on Trump investigations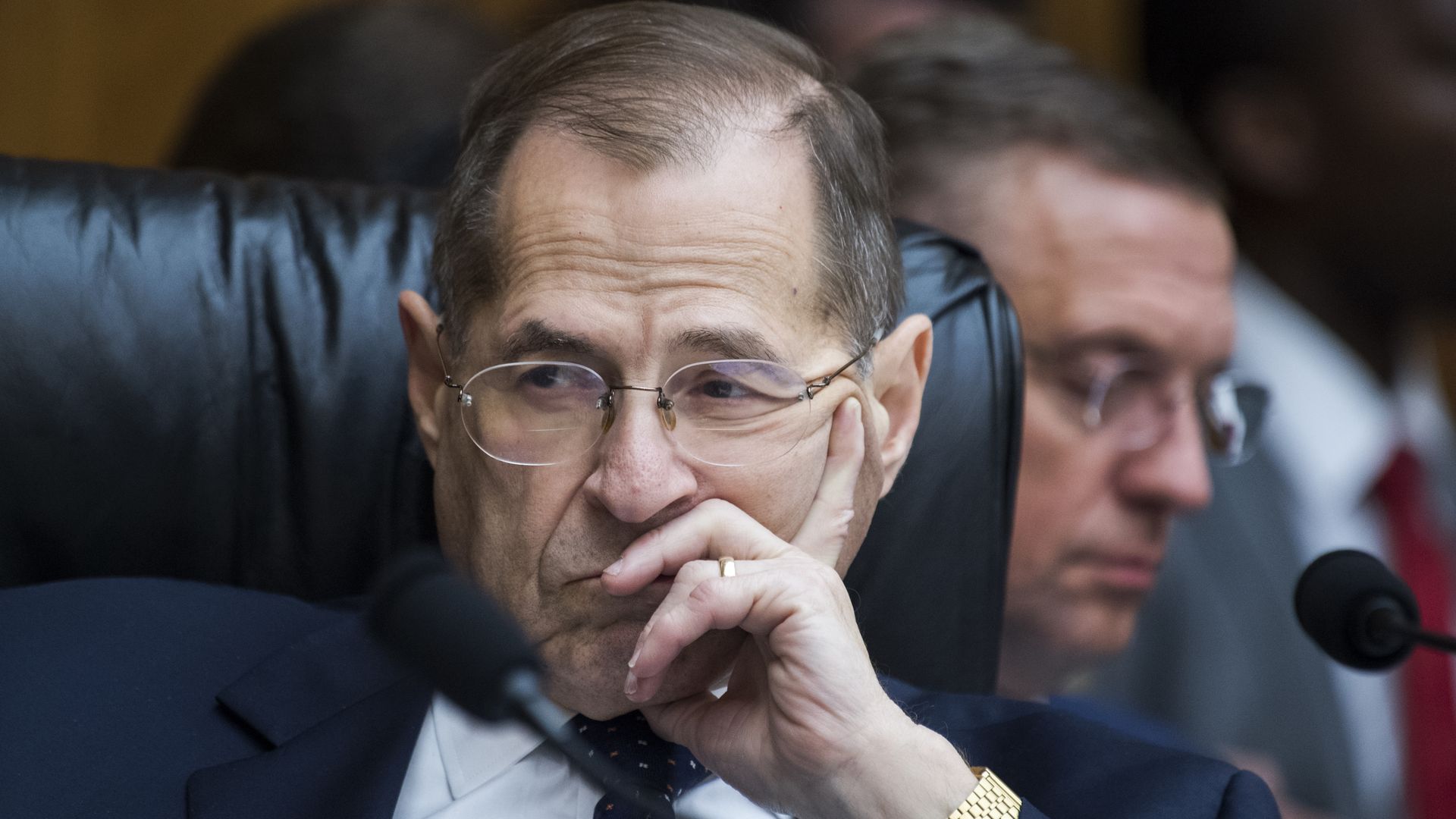 White House counsel Pat Cipollone said that Congress has no right to a "do-over" of special counsel Robert Mueller's investigation and other investigations undertaken by the Justice Department in a letter sent to House Judiciary Committee Chairman Jerry Nadler (D-N.Y.) on Wednesday.
Why it matters: Cipollone's letter will further escalate the war between the Trump administration and House Democrats, who are attempting to obtain the unredacted copy of Mueller's report as well as access to the sources and witnesses that helped to form its conclusions.
The key quote from Cipollone's letter:
"Congressional investigations are intended to obtain information to aid in evaluating potential legislation, not to harass political opponents or to pursue an unauthorized 'do-over' of exhaustive law enforcement investigations conducted by the Department of Justice."
The big picture: While the letter does not invoke executive privilege over any of the documents requested — and leaves the door open to a more narrow request from House Democrats — White House press secretary Sarah Sanders said last week that President Trump "has no other option than to make a protective assertion of executive privilege" over the full, unredacted Mueller report itself.
"The president isn't above the law but he also isn't below the law," a senior White House official said in a background press briefing on Wednesday.
The official also denied that the administration's stonewalling is intended to "goad Congress" into launching impeachment proceedings, as House Speaker Nancy Pelosi accused Trump of doing last week.
The other side: House Judiciary Chairman Jerry Nadler (D-N.Y.) told CNN that the White House is "claiming that the president is a king. No president, no person in the United States is above the law. This is preposterous."
He added: "They are saying we should end the investigation. We are not ending the investigation. If we were to agree to that, then no president would ever be subject to any kind of investigation for misconduct of any type."
Read the full letter:
Go deeper