Pakistan's new IMF agreement calls for major reforms to avert crisis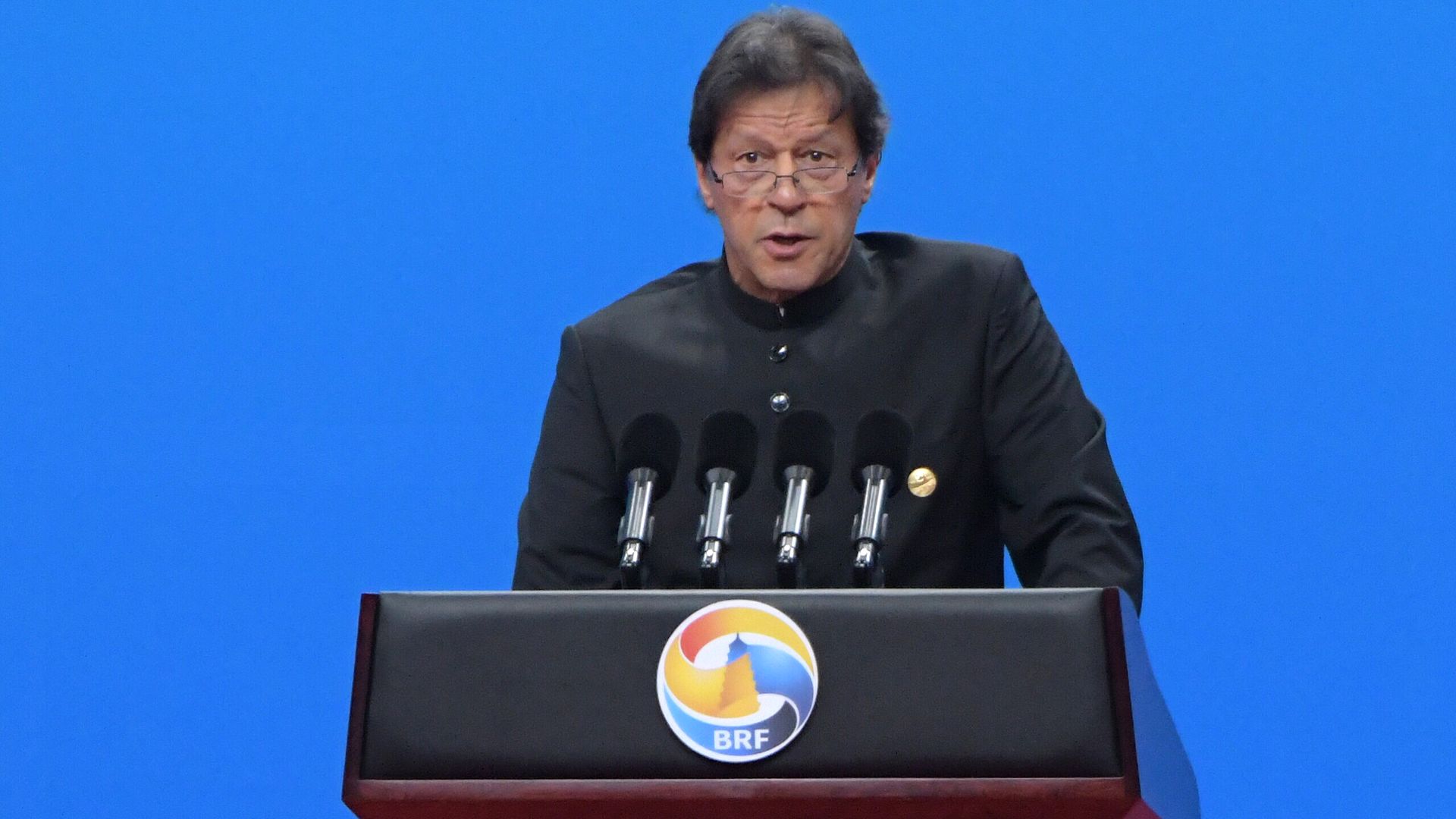 Pakistan reached a preliminary agreement with the International Monetary Fund for $6 billion in support over 3 years — a much-needed infusion as the country aims to buttress foreign reserves and forestall an economic crisis.
The big picture: For decades, Pakistan's government has prioritized military investments over development, yielding a thriving nuclear weapons and ballistic missile program but declining economic competitiveness. Its performance in this latest IMF program will establish whether Prime Minister Imran Khan renews the country's Faustian bargain or becomes the change agent he has claimed to be.
Background: Khan had tried to avoid going to the IMF — a route he once called akin to "suicide" — and opted instead for about $7.2 billion in commercial loans from China, Saudi Arabia and the UAE. But he eventually ran out of alternatives, and his delay was costly.
Where it stands: The resulting IMF program is heavy on painful reforms and light on financing relative to past programs. Headline commitments include floating the rupee exchange rate, raising tax revenues and strengthening the business climate.
Between the lines: The Trump administration has pressed the IMF to prioritize constraints on terrorist financing and money laundering in the agreement. Pakistan's compliance will be a major determinant of its success under the IMF program.
Pakistan's acquiescence to sanctions against Masood Azhar — who led the terrorist group behind the suicide attack that sparked February's India-Pakistan crisis — is a positive if tepid sign.
Khan's government has scrambled to meet demands from the Financial Action Task Force, but there is a risk it could join the likes of North Korea and Iran on the group's blacklist later this year.
What to watch: The IMF executive board is likely to approve the program in early July, pending parliamentary approval of the Khan government's first annual budget.
China's response could also shape the outcome. Pakistan has received about $22 billion in investments over the past six years through the Belt and Road Initiative, but IMF agreements require its loans to be repaid before those from other parties.
James Schwemlein is a nonresident scholar at the Carnegie Endowment for International Peace and a former U.S. State Department official.
Go deeper