Metropolitan Museum of Art rebuffs Sackler family gifts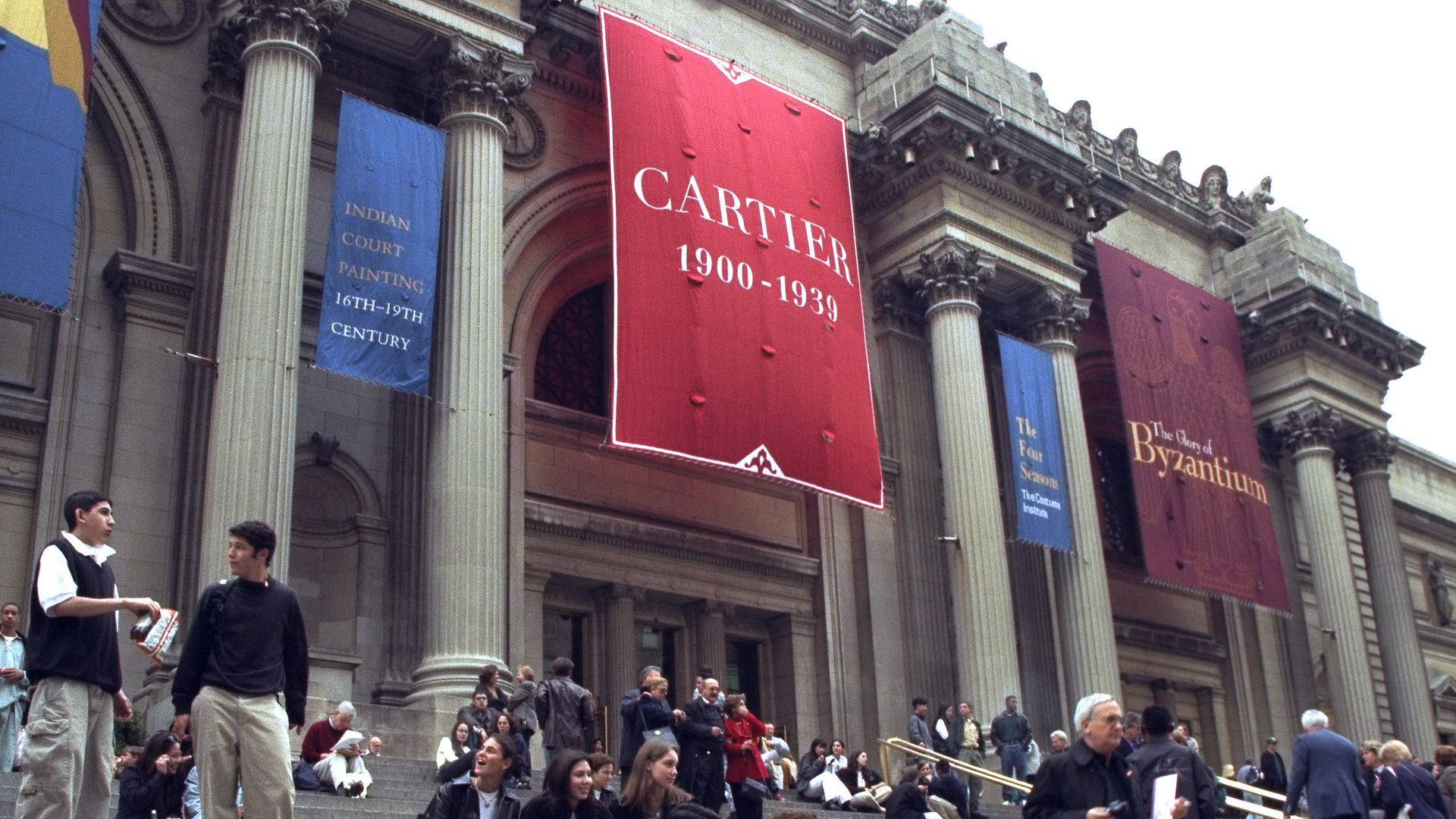 New York City's Metropolitan Museum of Art announced on Wednesday after months of consideration that the institution will no longer accept gifts from members of the Sackler family — the dynasty behind Purdue Pharma, the New York Times reports.
Why it matters: This action cuts ties between "one of the world's most prestigious museums and one of its most prolific philanthropic dynasties," the Times points out. In 1996, Purdue introduced the market to the opioid OxyContin, one of the painkillers seen as responsible for the opioid crisis. The Met's affiliation with the Sacklers extends back decades with millions of donated dollars to show for it.
The Met's move follows other similar institutions' rejection of Sackler family money, including the American Museum of Natural History — which also made an announcement on Wednesday — London's Tate Modern and the Solomon R. Guggenheim Museum in New York. The art world's choice to sever ties reflects the damage done to the Sackler family's reputation.
Go deeper: Why Purdue's opioid settlements matter
Go deeper