Harris: Biden would make a "great" vice presidential running mate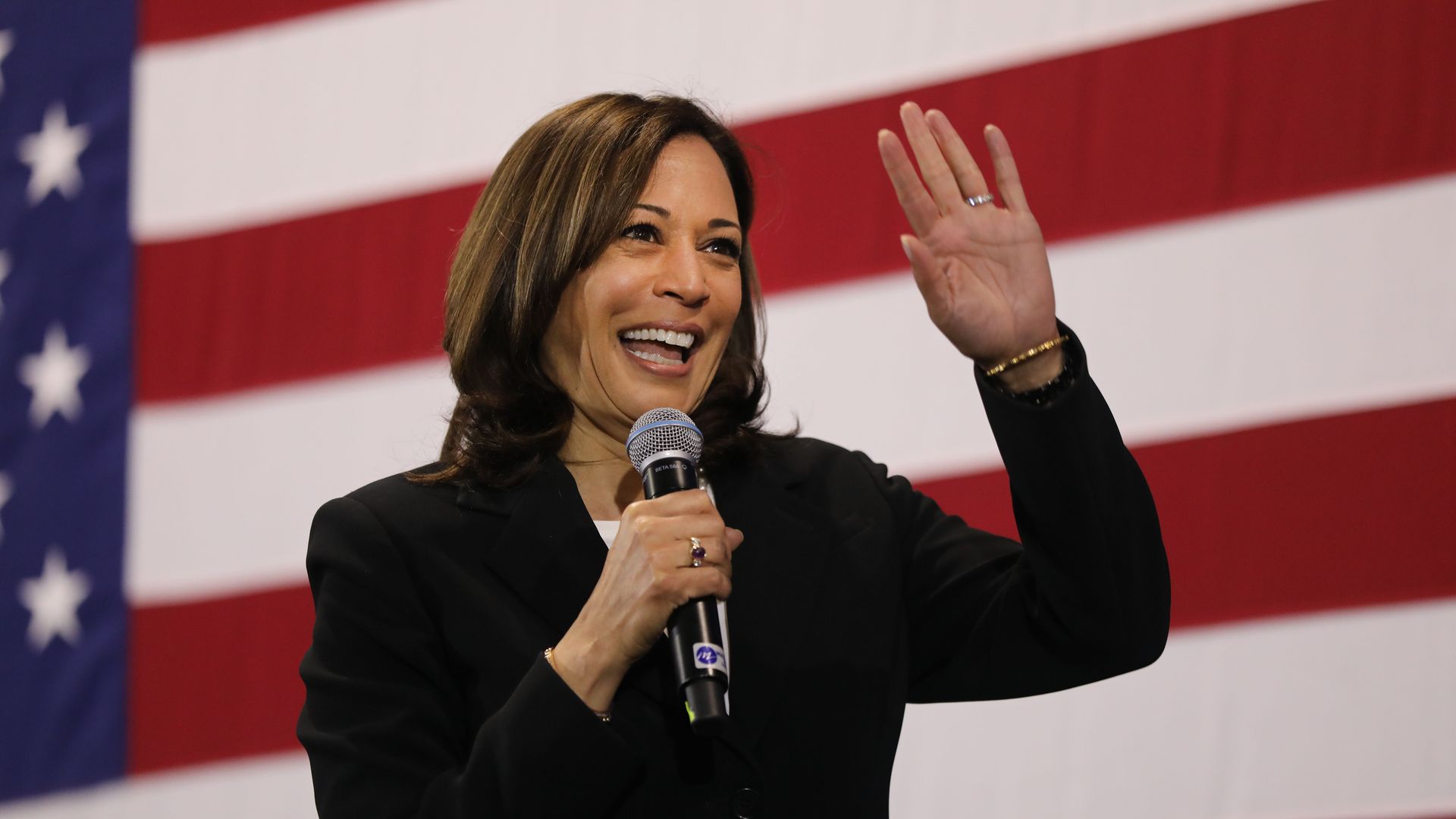 Sen. Kamala Harris' (D-Calif.) said on Wednesday that former Vice President Joe Biden would make a great pick for 2020, but, she clarified, as her running mate, Politico reports.
"I think that Joe Biden would be a great running mate. As vice president, he's proven that he knows how to do the job."
— Sen. Kamala Harris to reporters in New Hampshire
Harris has kept her options open, adding that: "There are certainly a lot of other candidates that would make, for me, would make a very viable and interesting vice president."
The big picture: Members of the Congressional Black Caucus said Biden as the presidential nominee and Harris as his VP would be the "dream ticket," per Politico. A Trump adviser previously told Axios that if Harris draws strong support from African-American voters, that could present a challenge in 2020. Several male, Democratic candidates have been asked whether they would commit to a female running mate.
Go deeper