Trump Tower loses its luster in New York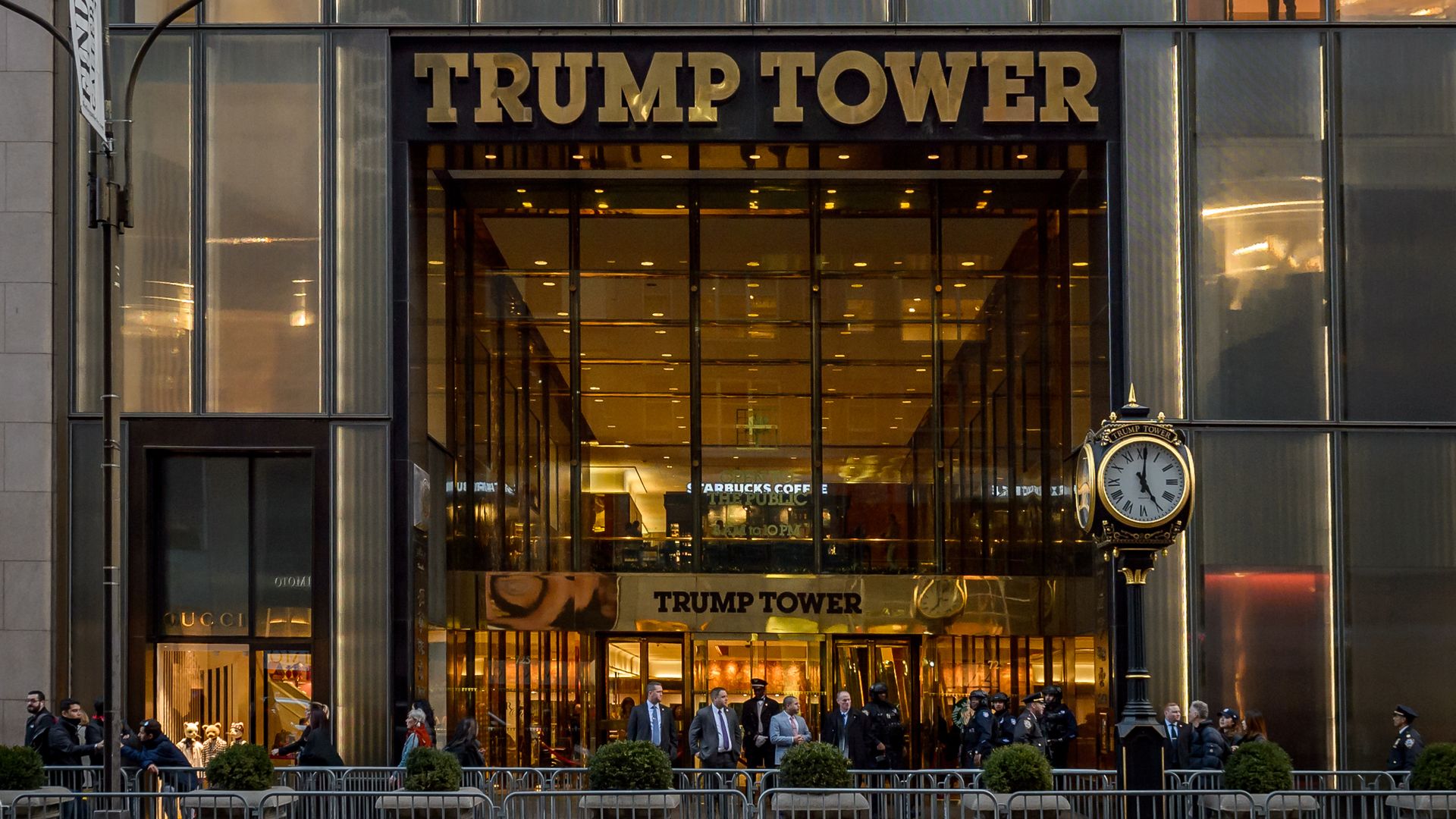 Trump Tower, which has sold several of its condos at more than a 20% loss over the last two years, is now one of the "least desirable luxury properties in Manhattan," reports Bloomberg.
Details: The tower's occupancy rate has tanked for 7 years — well before Trump was elected president. Things aren't much better on the commercial side either with 42,000 vacant square feet of office space. The building's vacancy rate is around twice Manhattan's average, despite the building advertising rent significantly below the area's average.
The other side: Trump's association with the building has led to heavy security, an inconvenience for many residents that could be driving them away and driving down prices. "The name on the building became a problem," the son of one former resident told Bloomberg.
Go deeper ... Timeline: Here's what we know about Trump Tower Moscow
Go deeper