GOP senator's new bill would crack down on U.S. tech going to China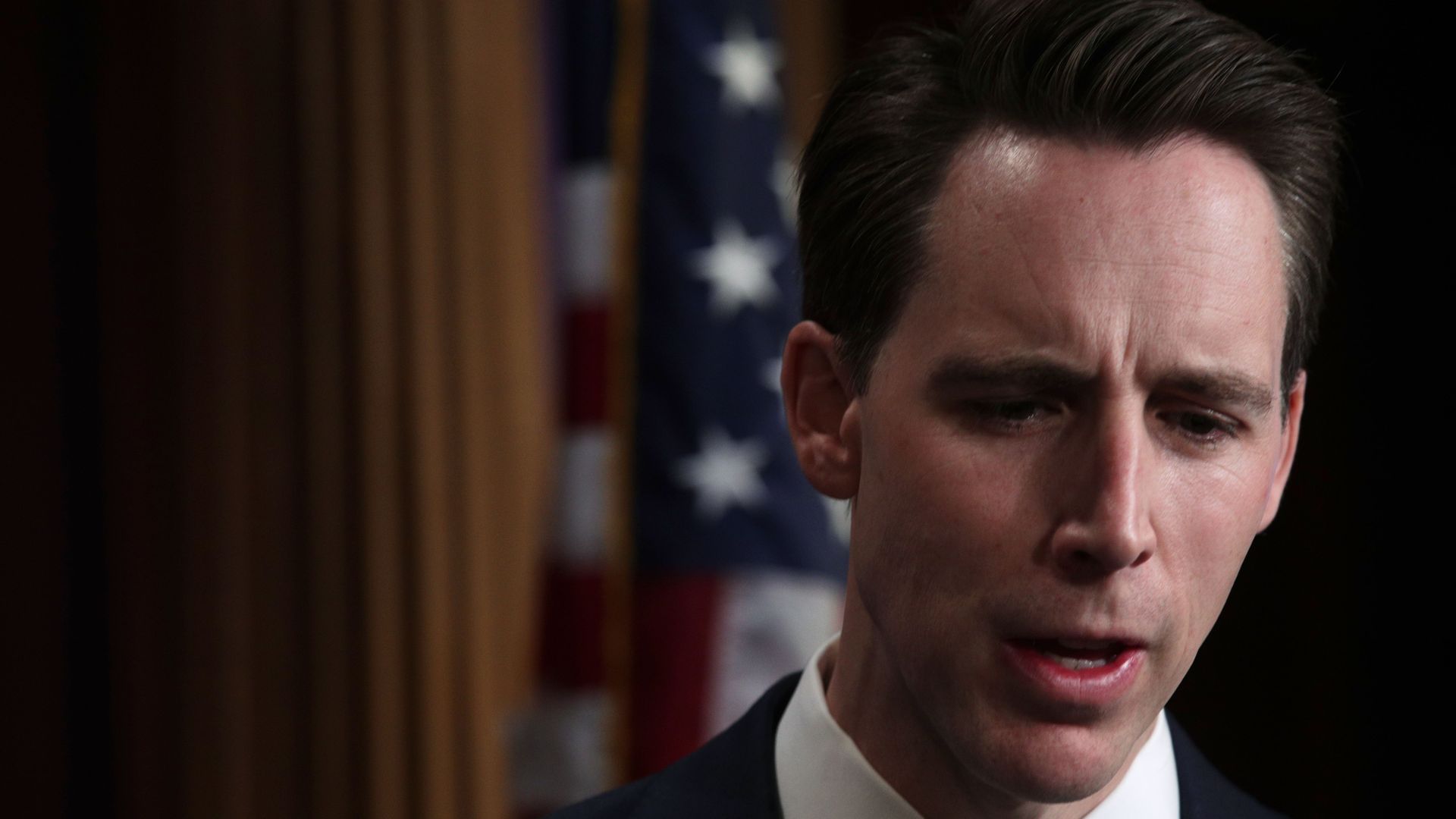 A bill announced Tuesday by Sen. Josh Hawley (R-Mo.) would make it harder for American companies to export major emerging technologies to China.
Why it matters: Technology, from AI to 5G wireless, has become a major bargaining chip in the broader tensions between the U.S. and China.
Details: The bill would require the president to restrict exports to China of any technology covered by the law, including...
"Technology or intellectual property that would make a significant contribution to the military potential" of China.
IP or technology that is required to guard the U.S. economy from "the excessive drain of scarce materials and to reduce the serious inflationary impact of demand from the People's Republic of China."
Tech that the secretary of state says is being used by the Chinese government to violate human rights.
Technology whose development is supported by the Chinese government or that falls under a broad list of covered industries, influencing artificial intelligence, semiconductors, quantum computing and robotics.
Our thought bubble: A broad range of products could be affected, though the restrictions it envisions, such as licensing, wouldn't necessarily ban the exports outright. If the bill picks up legislative steam and passes, the details of its implementation would be key.
Go deeper