Biden leads Sanders among voters who use Twitter and Snapchat each day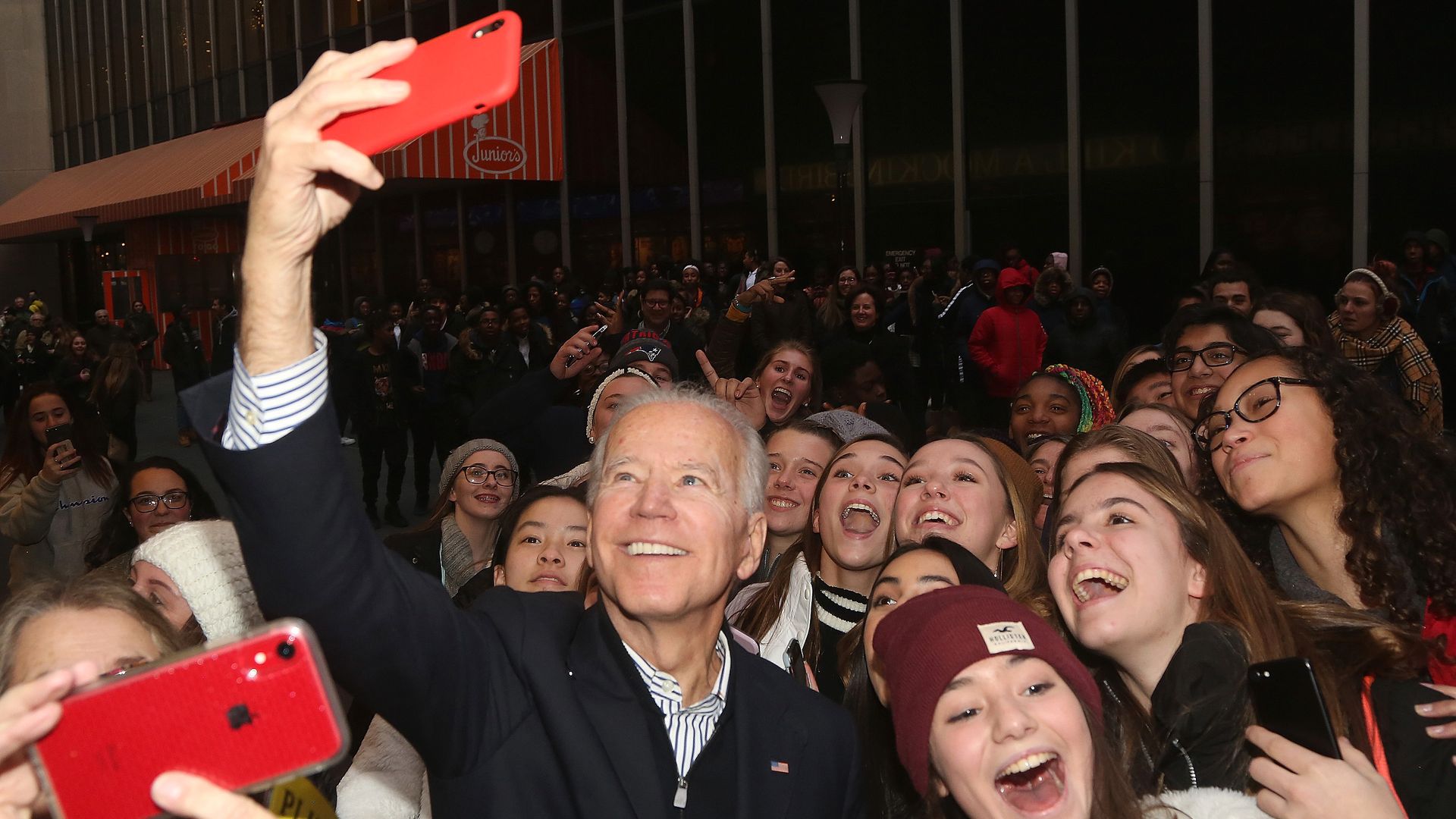 Former Vice President Joe Biden holds a 12-point lead over Sen. Bernie Sanders among daily Twitter users, a social network that is seen as skewing in Sanders' favor, according to a Morning Consult poll released Tuesday.
Why it matters: Some pundits have declared that Biden, 76, would have a tough time appealing to millennials and other younger voters given his relatively moderate policy stances. But Biden even holds a one-point lead — well within the poll's margin of error — among daily Snapchat users, one of the youngest possible demographics.
The big picture: While Biden has a commanding lead among both Fox News and MSNBC viewers in the new poll — at 42% and 44%, respectively —  about 22% of Fox News viewers who are likely to vote in the 2020 Democratic primary say they'll support Sanders, higher than the 13% of MSNBC viewers who plan to back the Vermont senator.
Democratic primary voters who watch Fox News don't make up a significant portion of the electorate by any means, but his brand of anti-establishment rhetoric likely appeals to those who choose to watch the conservative-leaning network over MSNBC, which is viewed as leaning left.
Sanders has previously criticized U.S. trade deals like NAFTA and TPP while on the campaign trail, which would appeal to those Democrats who choose Fox News.
He was the first Democratic candidate to participate in a town hall on Fox News during the 2020 cycle. 2.5 million viewers tuned in, doubling the viewership of his CNN town hall appearance.
Go deeper: Sanders' Medicare for All plan wins cheers from Fox News crowd
Go deeper