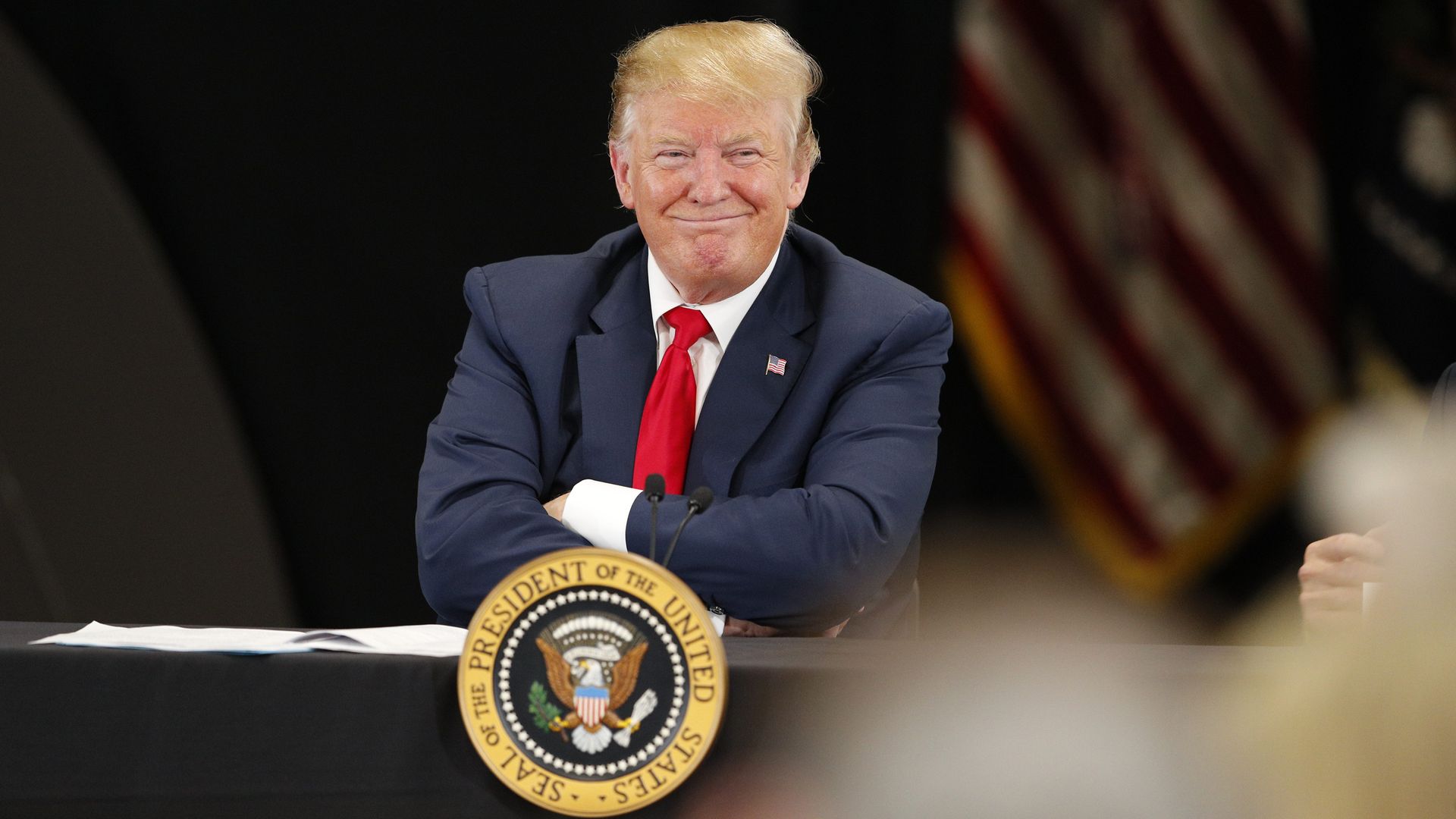 Senior administration officials tell Axios that a trade deal with China isn't close and that the U.S. could be in for a long trade war.
The state of play: A senior administration official said the differences between the two sides are so profound that, based on his read of the situation, he can't see the fight getting resolved before the end of the year.
Trump yesterday held out the possibility of meeting Chinese President Xi Jinping at the G20 in Japan next month. That statement may have been made in part to calm the stock market, which yesterday had its worst day since January. (Lead Financial Times headline: Global markets reel.")
The bottom line: White House economic adviser Larry Kudlow was right when he said on Sunday that "both sides will suffer" in a U.S.-China trade war.
The Chinese economy will be harmed. But so, too, will America's. And so will American consumers, who will pay higher prices, and American farmers, who will be targeted for retaliation by China.
The question remains: Can Trump, facing a re-election race in 2020, outlast China's "president for life"?
Both Trump and Xi have to contend with hardliners in their parties. But only one of them can harness all the tools of authoritarianism.
Trump's mindset on the Chinese is simple: They only respond to shows of brute force.
And he thinks they'll suffer more than America will, because they buy fewer products.
I've asked several current and former administration officials whether Trump actually believes that China pays the tariffs — rather than the reality that U.S. importers and consumers do.
The consensus is "yes": That's what he actually believes.
And as one former aide said: There's little point trying to persuade Trump otherwise, because his belief in tariffs is "like theology."
Go deeper ... Trump's trade war: Where American workers are hit hardest
Go deeper