China will raise tariffs on $60 billion of U.S. goods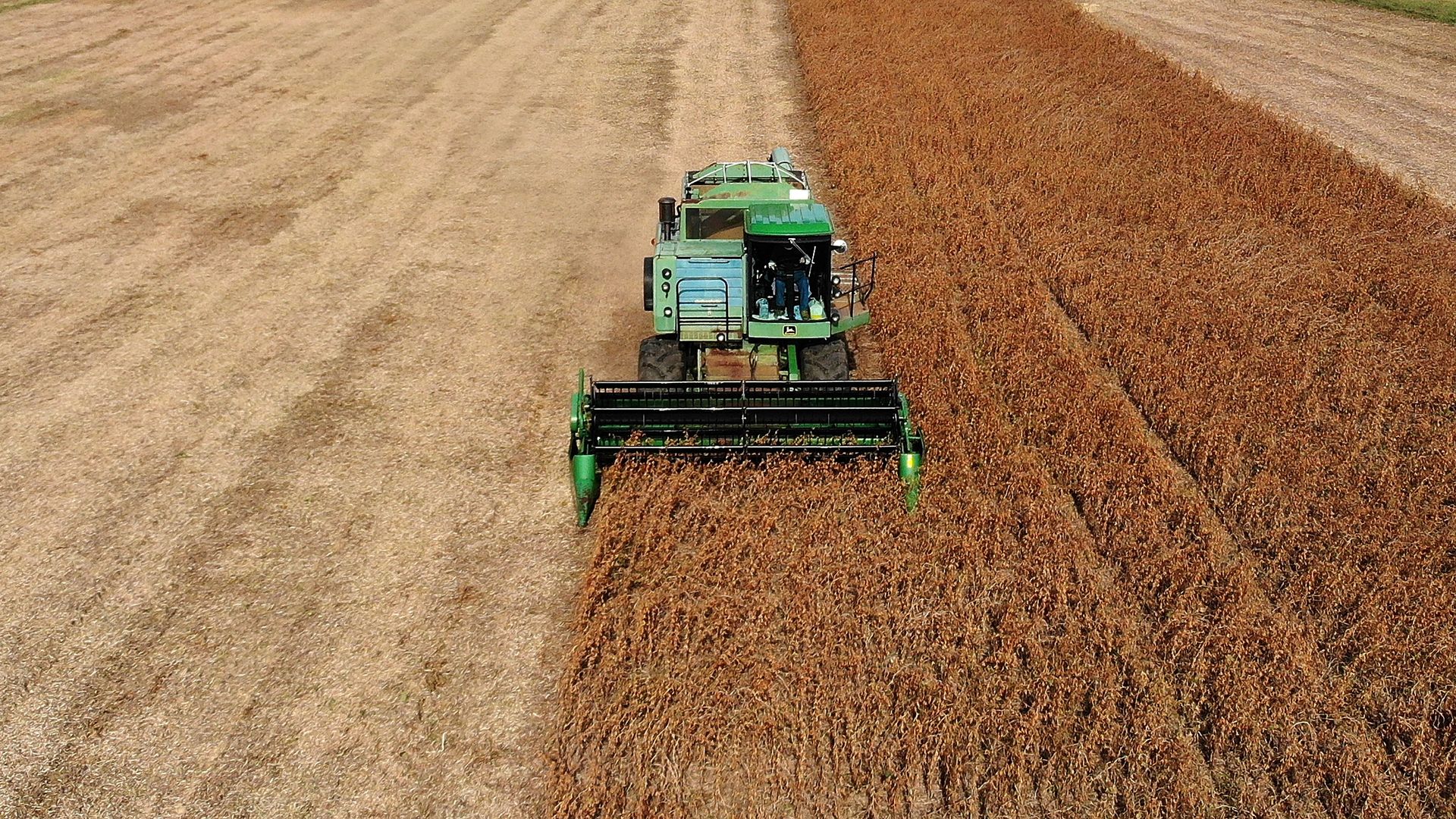 China will impose retaliatory tariffs on $60 billion in U.S. goods on June 1, per CNBC, causing the U.S. stock market to fall considerably upon market open today.
Why it matters: The increase from 10% to 25% from Beijing means that the trade war between the U.S. and China is real. The tariffs largely fire back at U.S. agricultural products like peanuts, sugar, wheat, chicken and turkey, bringing more pain to a sector which has already suffered hard losses.
China's Global Times also reported that portions of the tariffs are meant to reduce Chinese Boeing orders. Chinese scholars are also reportedly weighing how to dump U.S. Treasury bonds — and the mechanisms to do so.
China responded to the Trump administration's decision last week to increase tariffs on $200 billion in Chinese imports from 10% to 25%. The U.S. is still weighing whether or not to add tariffs to all Chinese imports.
What they're saying: President Trump discussed the trade situation with China at length on Twitter this morning...
I say openly to President Xi & all of my many friends in China that China will be hurt very badly if you don't make a deal because companies will be forced to leave China for other countries. Too expensive to buy in China. You had a great deal, almost completed, & you backed out!
And Larry Kudlow, Trump's top economic adviser, admitted on "Fox News Sunday" that U.S. businesses and consumers will feel the costs of the trade war. "Both sides will suffer on this," he said.
Go deeper:
Go deeper