Uber's disappointing IPO sets the stage for Slack's direct listing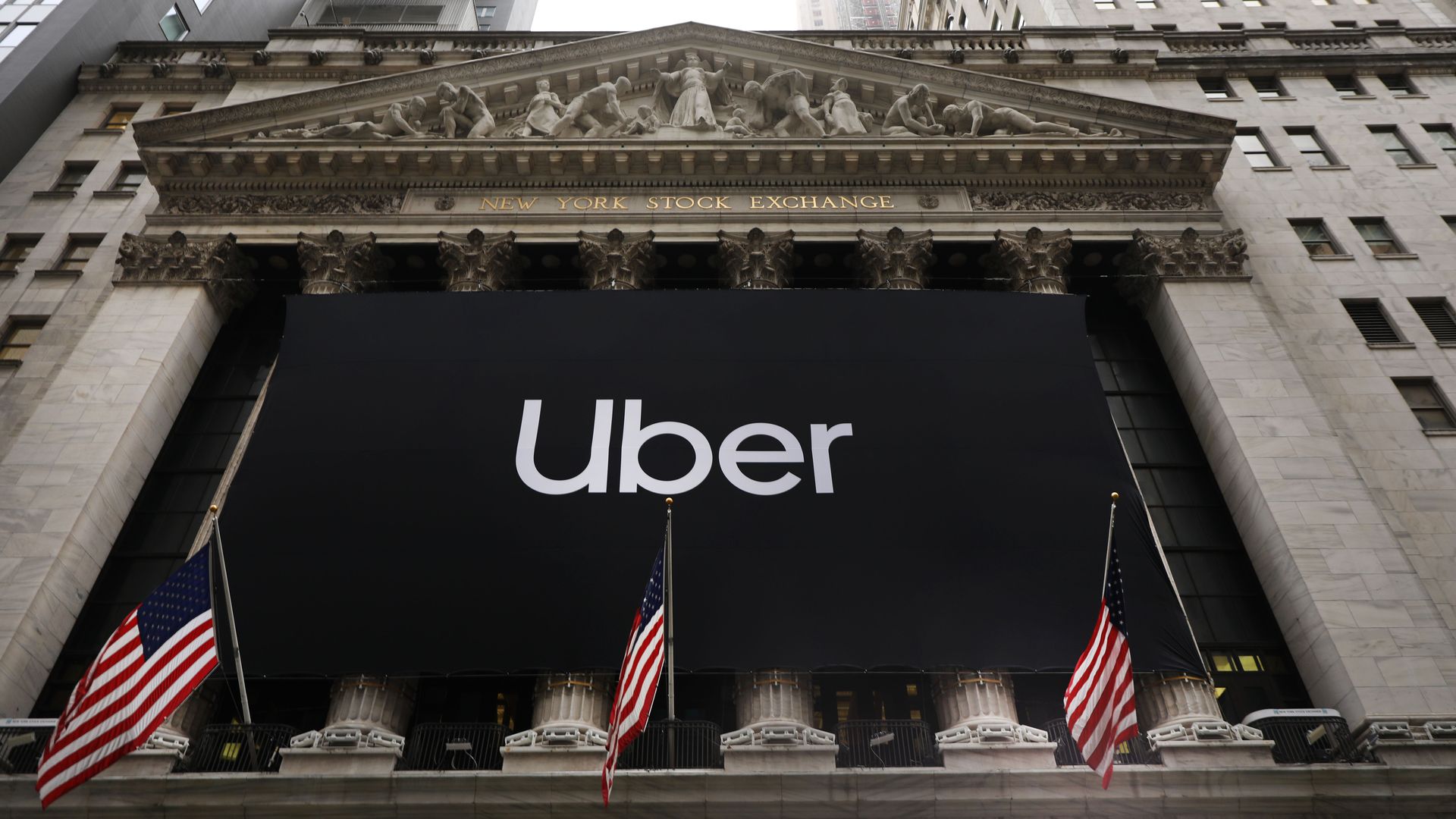 Slack today will hold its "investor day," ahead of a direct public listing that's expected for early June. It may become the venture capital industry's most consequential deal since the financial crisis.
The state of play: Uber's IPO on Friday was a dud, and shares opened even lower Monday as the stock at times plunged more than 10% to below $38 per share. Some of the blame here falls on Uber and lead banker Morgan Stanley. Some of it was outside of the company's control. For most of Uber's early investors, this was still the single best deal of their careers. But much of the later-stage money is currently underwater.
These later-stage investors are what's driven the unicorn phenomenon, allowing companies to stay private longer at higher and higher valuations. For most, it's not their primary business. They want easy returns and IPO optionality. If they bail, everything changes.
And that brings us to Slack. The enterprise messaging platform has little in common with ride-hail giants Uber and Lyft, except that it loses (less) money, was valued (less) highly by private market investors and appears to have slowing growth.
Slack lost $154 million on $400.5 million in revenue for the fiscal year ending January 30, 2019.
That revenue figure was 81% higher than the prior year's, versus 109.5% growth between 2017 and 2018. Revenue growth was 67.5% for the three months ending April 30, 2019, versus the same period in 2018.
Its last private market valuation was around $7.1 billion.
If Slack goes public and trades higher, then Uber and Lyft will be viewed as unpopular outliers. The narrative will be Spotify, Zoom, Pinterest, Slack. Go long on khaki and Roadsters.
But if Slack stumbles, then a new storyline emerges. It's one in which people suddenly remember how underwhelming Dropbox has been since its March 2018 IPO — with a fully-diluted value barely above where it raised money in 2014. Go short on fleece vests and subscriptions to The Information.
Venture capitalists love to talk about inflection points, and that's exactly where we're at.
The only thing tourists like more than visiting is going back home.
There also was a lot of crossover money before the dotcom bubble burst, albeit at lower prices, and it disappeared very quickly.
The bottom line: Slack didn't ask for this responsibility. And there's certainly a chance that trade tumult will cause it to hit the brakes. But if Slack moves forward within the next few weeks, its results could determine if the future is full of unicorns or full of horses.
Go deeper: Uber's IPO got caught in a perfect storm
Go deeper