Prosecutors say Rick Gates is still cooperating, may testify in Roger Stone trial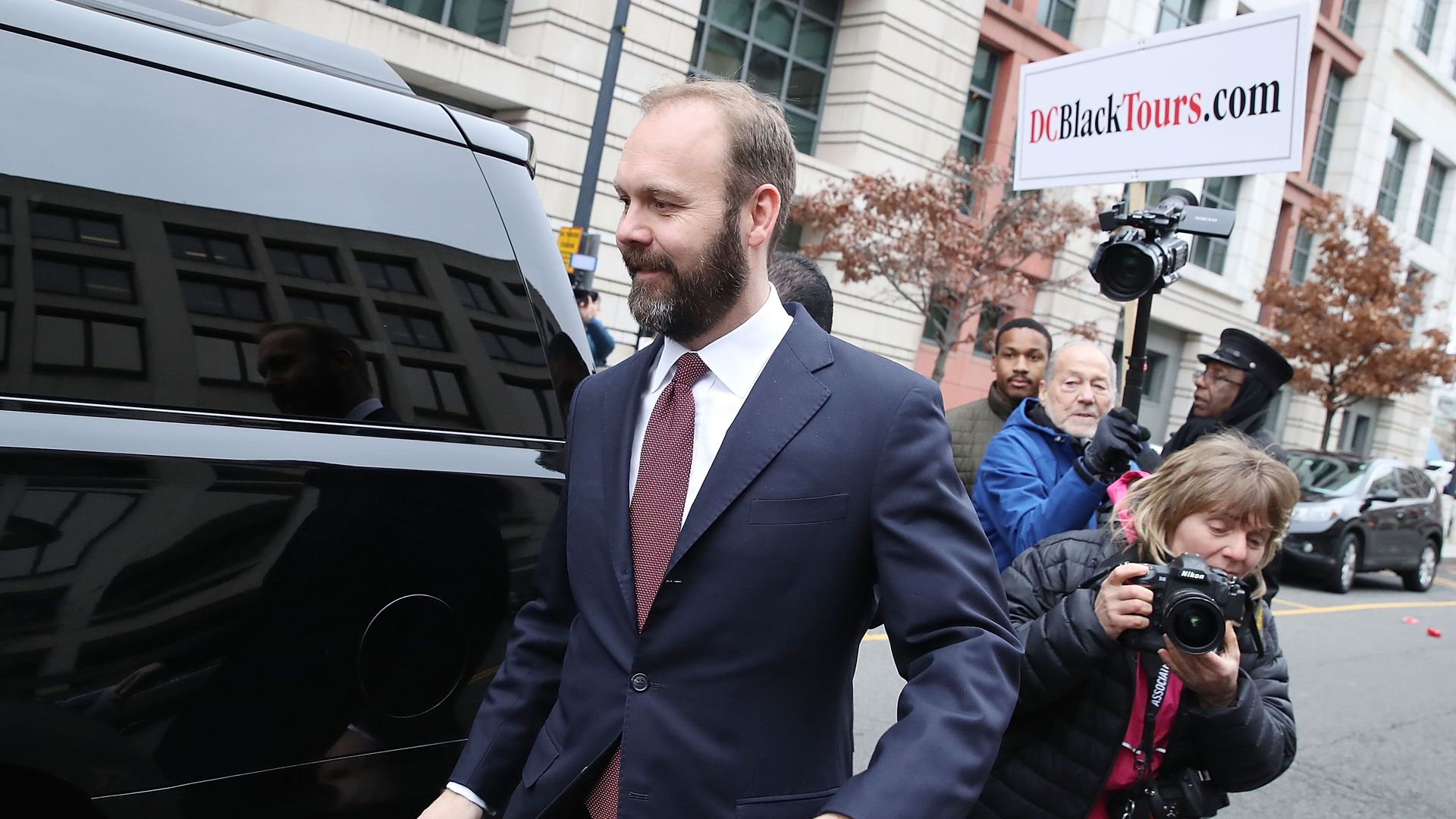 Former Trump campaign deputy chairman Rick Gates is still cooperating with federal prosecutors as part of his plea deal, and he may testify in the upcoming trials of Roger Stone and former Obama White House counsel Gregory Craig, according to a new joint status update.
The big picture: Gates, who pleaded guilty in February 2018 to conspiracy and lying to the FBI after being indicted alongside his mentor Paul Manafort, has had his sentencing delayed at least 5 times as he continues to cooperate in "several ongoing investigations." Special counsel Robert Mueller wrote in his report that he referred 14 cases for potential outside prosecution — only two of which are publicly known.
Go deeper