Julian Assange: Sweden will reopen rape case probe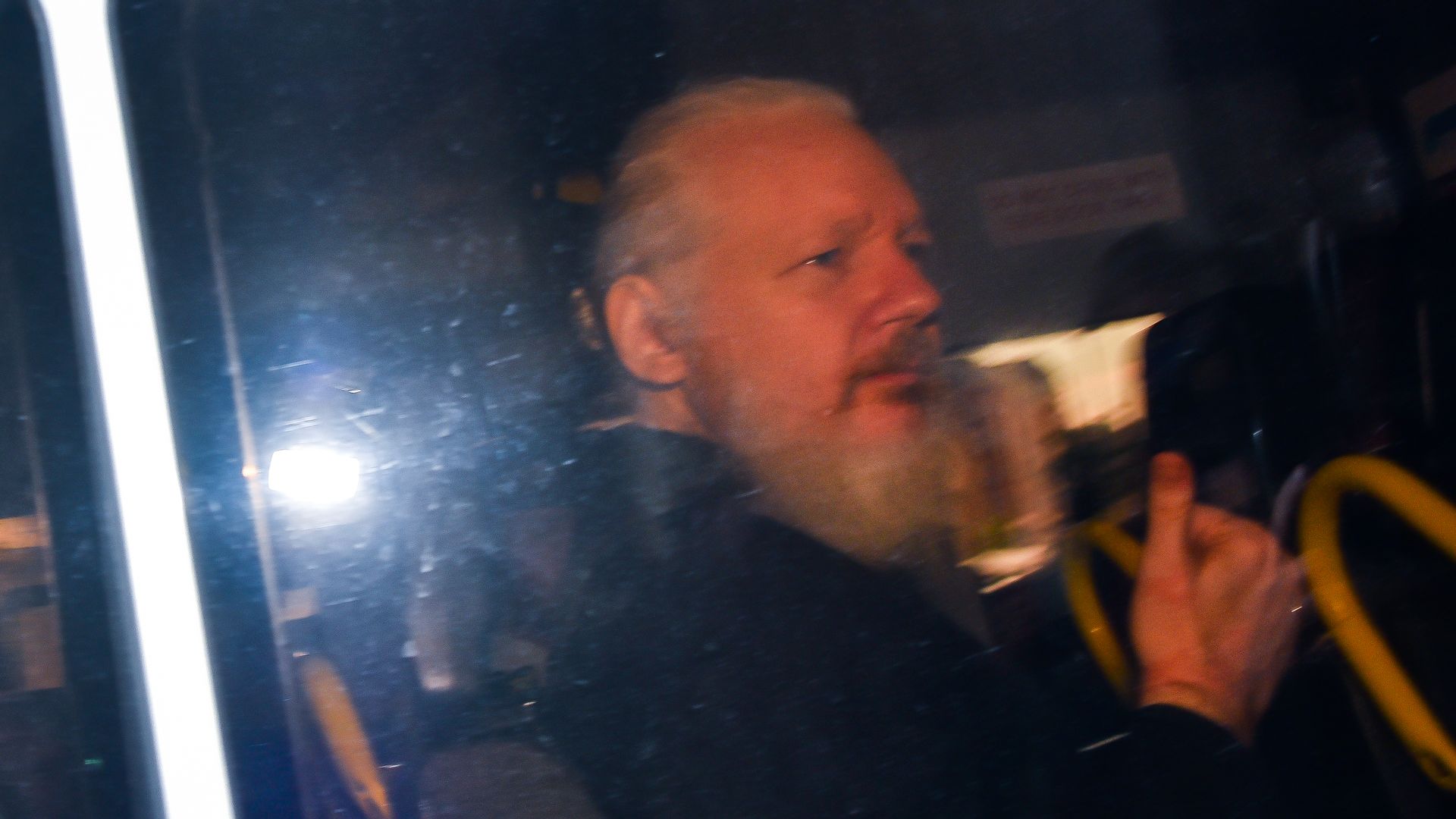 Sweden's deputy director of public prosecutions, Eva-Marie Persson, announced at a news conference Monday that prosecutors would reopen an inquiry into a rape allegation against Wikileaks co-founder Julian Assange.
Details: Persson said in her decision the Swedish courts have considered the preliminary investigation case several times since Assange entered London's Ecuadorian Embassy in 2012 to avoid extradition to Sweden to face the claim. On each occasion, they found there existed "probable cause" to suspect him of the 2010 allegation, the decision says.
The big picture: The U.S. is seeking to extradite the 47-year-old Australian. A U.K. court sentenced Assange to 50 weeks in jail this month for skipping bail by seeking asylum in the embassy.
What's next? Persson said in the event of a conflict between a European arrest warrant and a U.S. request for extradition, "U.K. authorities will decide on the order of priority." She intends to seek another interview with Assange.
What they're saying: WikiLeaks' editor-in-chief Kristinn Hrafnsson said in a statement the reopening of the inquiry would give Assange "a chance to clear his name," according to Reuters.
"Since Julian Assange was arrested on 11 April 2019, there has been considerable political pressure on Sweden to reopen their investigation, but there has always been political pressure surrounding this case."
— WikiLeaks' editor-in-chief Kristinn Hrafnsson
Go deeper: Timeline: Julian Assange's 9-year legal limbo reaches its climax
Go deeper