Central banks come to the market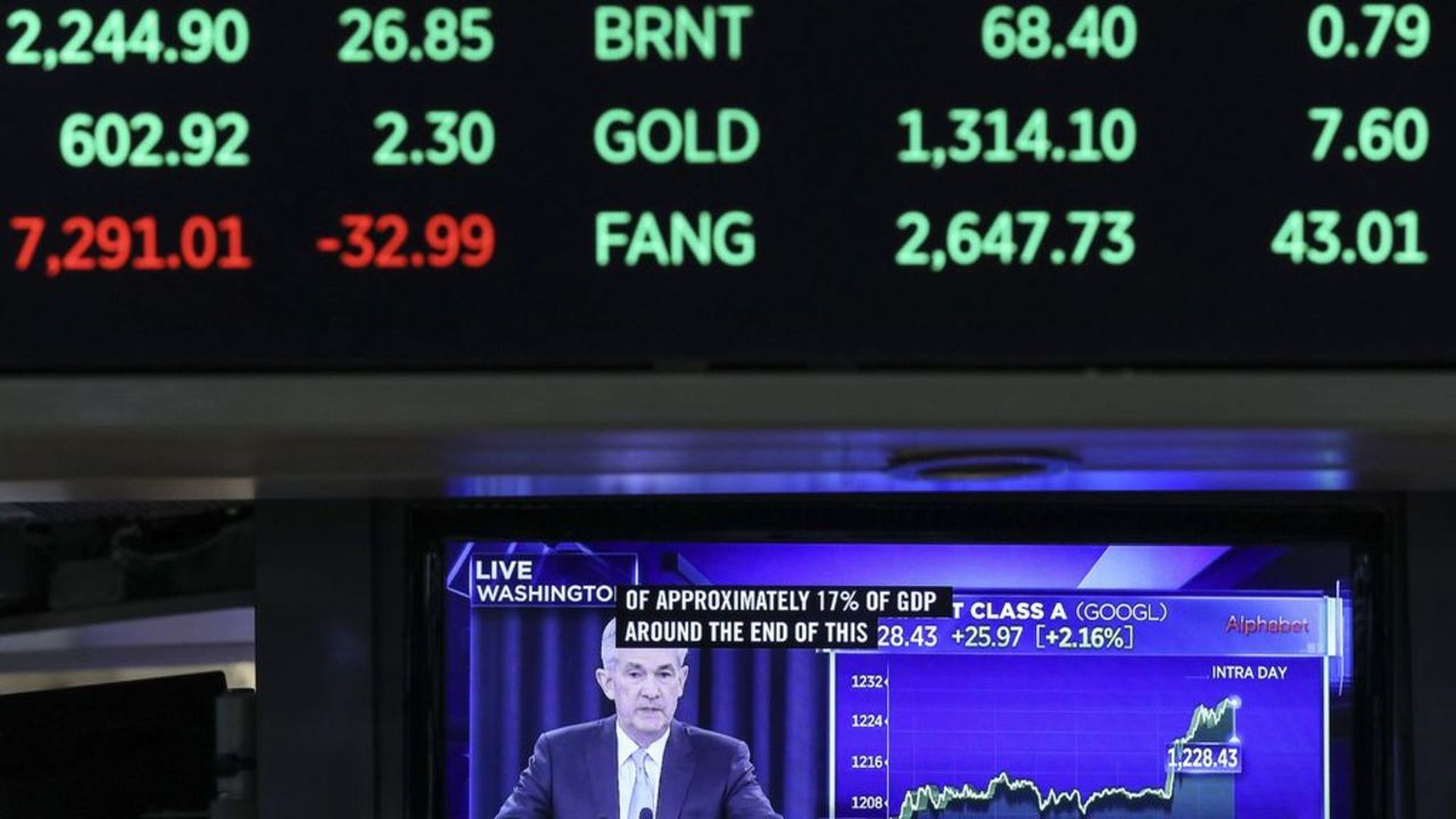 Central bank guidance is increasingly falling on deaf ears in the market as more investors position for looser monetary policy no matter what policymakers say. And as the year has progressed, central banks all over the world have moved towards those dovish expectations.
Why it matters: The idea behind forward guidance is it allows central banks to influence market expectations without taking action. But the market has lost faith in the forward guidance of the Fed, European Central Bank, Bank of Japan and central banks from Mexico to Sweden.
This is a major problem given that credibility is a foundational bedrock of central banks' ability to execute their primary function — maintaining price stability.
What to watch: Not a single major central bank has raised interest rates so far this year and the Reserve Banks of India and New Zealand have cut rates by 25 basis points, notes Capital Economics Head of Global Economics Service Jennifer McKeown.
"We still believe that central banks in the advanced economies will need to do more than make pledges if they are to stand any chance of reinvigorating their economies and hitting their inflation targets."
Go deeper