Earth's carbon dioxide level slips past another ominous milestone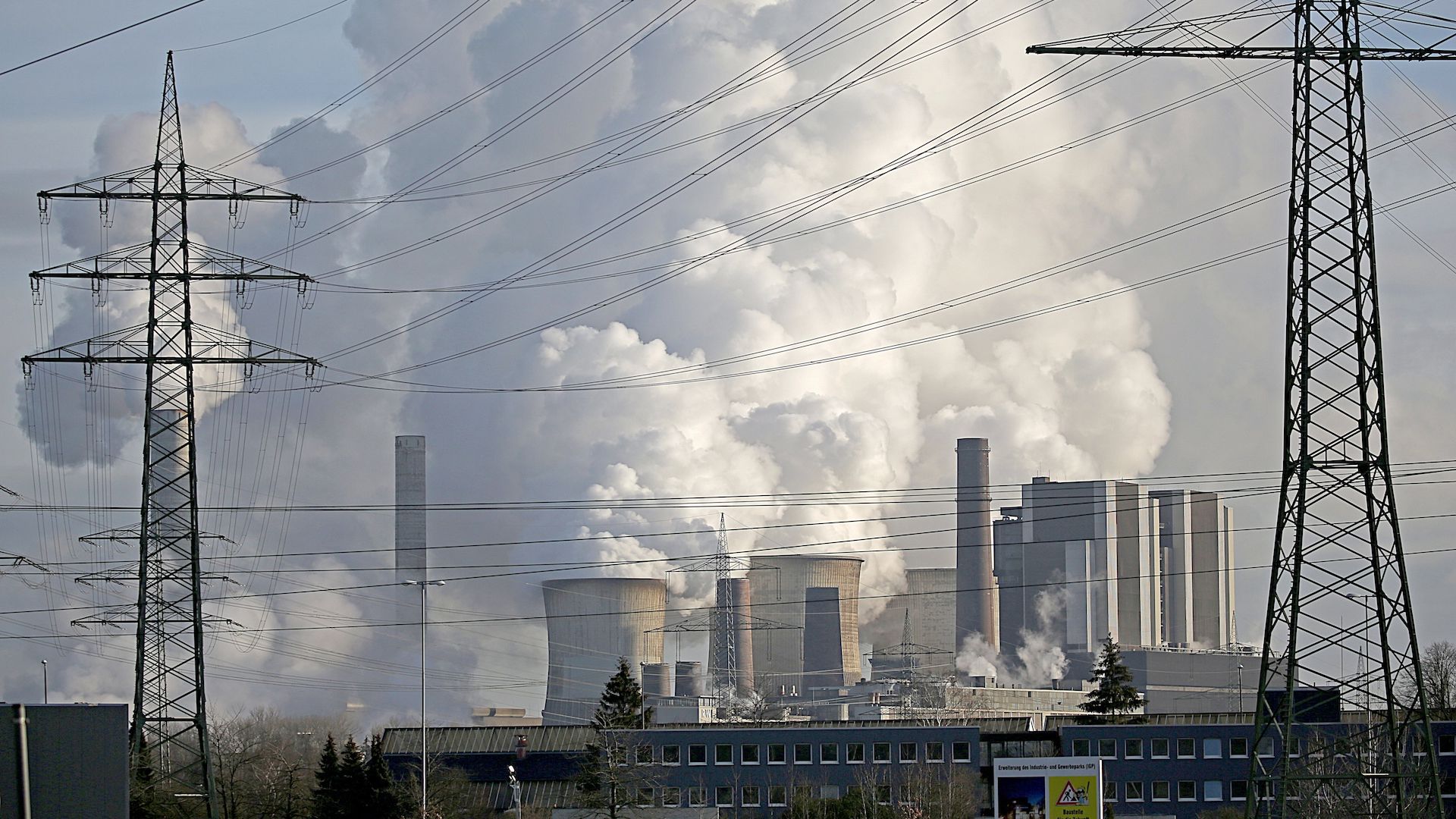 The concentration of carbon dioxide, the main, long-lived greenhouse gas causing global climate change, in Earth's atmosphere has reached new heights, according to scientists at Scripps Institution of Oceanography.
Why it matters: The new reading of 415.26 parts per million (ppm) on May 11 was the first daily baseline at Hawaii's Mauna Loa Observatory to eclipse 415 ppm. That observatory has kept long-term record of carbon dioxide in the atmosphere since 1958. That data, known as the Keeling Curve, traces the continuous increase in the amount of this greenhouse gas in the Earth's atmosphere since the Industrial Revolution.
Other observatories around the world also track this increase, which mainly results from burning fossil fuels, deforestation and other human activities. Studies of so-called proxy records detailing the composition of the atmosphere throughout Earth's history show that carbon dioxide levels are now at their highest point in at least 800,000 — and possibly as many as 3 million — years.
Details: The daily carbon dioxide milestone is largely symbolic, as peaks tend to occur in the Northern Hemisphere each spring. Scientists pay more attention to longer-term trends, rather than the daily data.
"The average growth rate is remaining on the high end," says Ralph Keeling, director of Scripps Institution of Oceanography's CO2 program, via Twitter. Keeling's father, Charles, began the original CO2 observations in Hawaii.
"The increase from last year will probably be around three parts per million whereas the recent average has been 2.5 ppm," Keeling said.
The big picture: Scientists have warned that if the world is to limit global warming to 1.5°C, or 2.7°F, above pre-industrial levels, then sharp emissions cuts have to begin in the next few years, with the world headed for negative emissions — meaning more carbon dioxide is removed by the planet's oceans, forests and other systems — than is emitted by the end of the century.
Otherwise Earth will see carbon dioxide concentrations exceeding 450 ppm, which will yield larger increases in global sea levels than we've seen so far, along with increasingly severe extreme weather events, such as heat waves and heavy precipitation events.
What's next: Scientists from Scripps and the National Oceanic and Atmospheric Administration will likely announce a new carbon dioxide monthly record in early June. A new annual figure will come out in early 2020.
Go deeper: Global carbon dioxide emissions reached record high in 2018
Go deeper