Venezuela's Guaidó seeks talks with U.S. military in bid to oust Maduro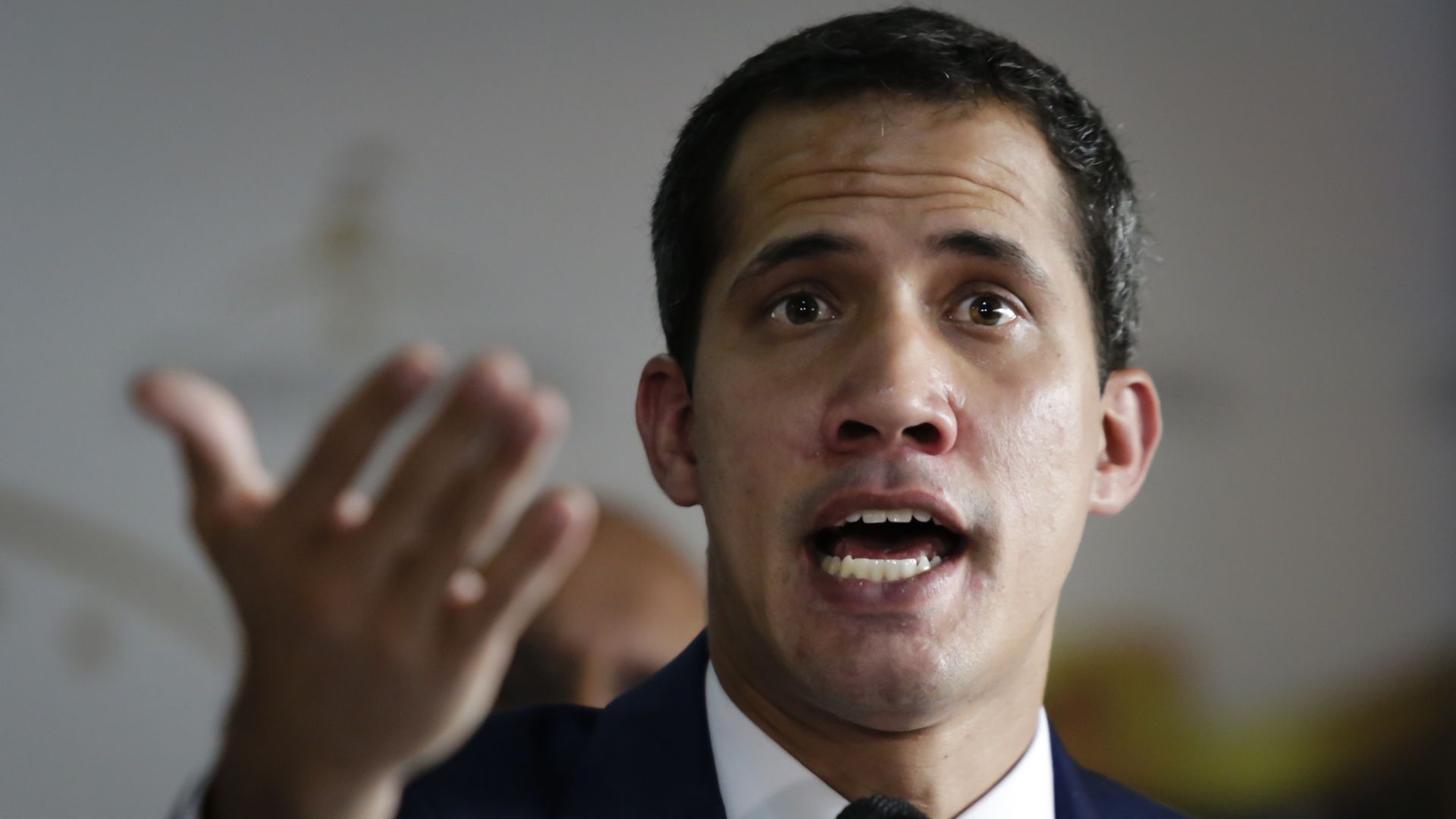 Venezuelan opposition leader Juan Guaidó told a rally Saturday he's instructed his political envoy in Washington, D.C., to immediately contact the U.S. military to discuss possible military coordination to press President Nicolás Maduro to resign, AP reports.
Why it matters: It's one of National Assembly President Guaidó's strongest public pleas yet for the U.S. to help him oust Maduro. It comes days after state police arrested the assembly's vice president, Edgar Zambrano. Guaidó said last week he would "consider" U.S. military help if offered by national security adviser John Bolton.
Go deeper:
Go deeper