Uber's underwater investors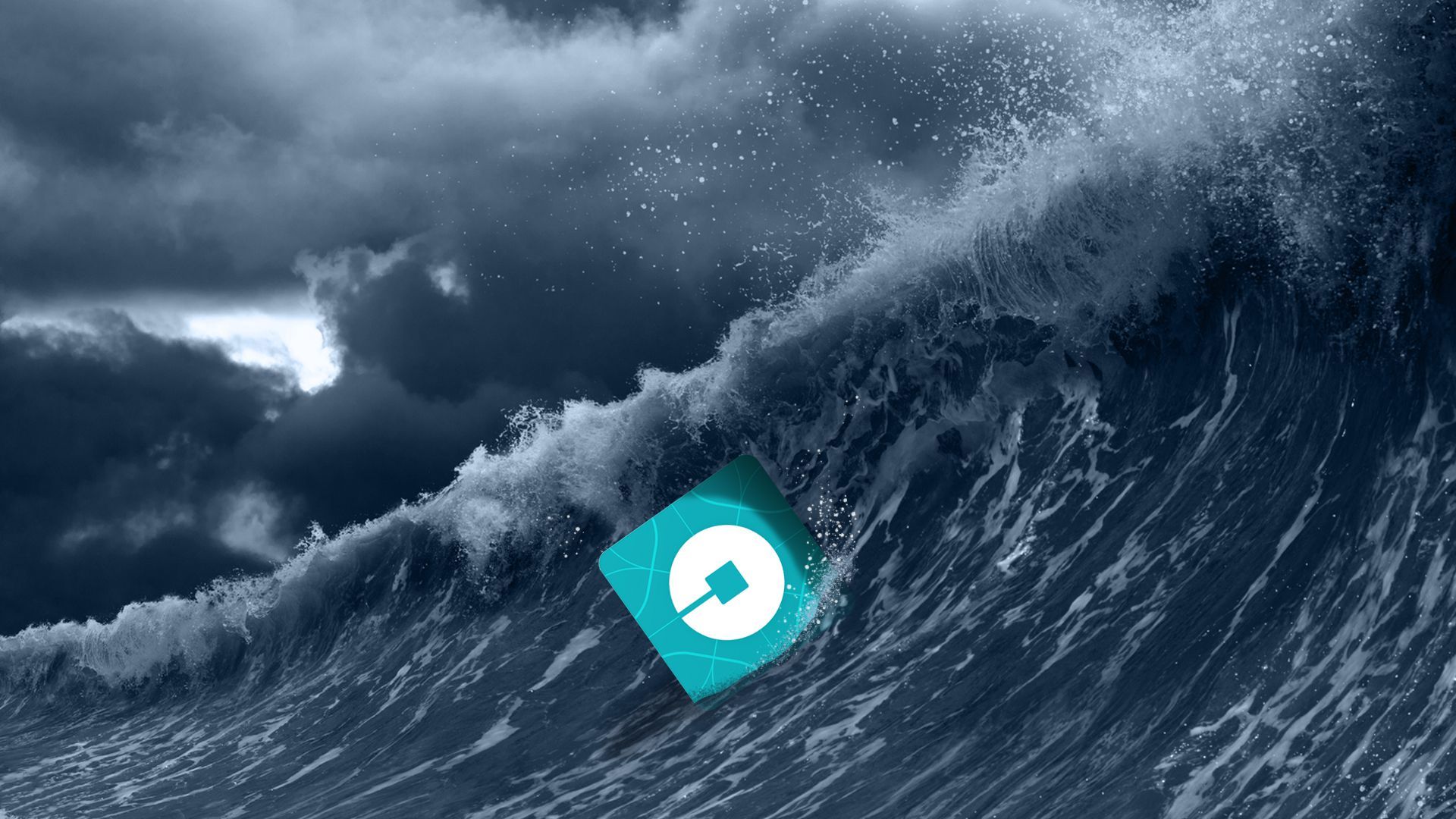 Uber's IPO this week came with predictable headlines about the rich getting richer — after all, when a company goes public at a valuation of more than $80 billion, that's what usually happens. This particular offering, however, created a whole lot of losers.
By the numbers: From 2016 onwards, per PitchBook, Uber raised $15.35 billion at $48.77 per share; it then raised another $8.6 billion in its IPO on Thursday at the slightly lower price of $45 per share. Those numbers dwarf the $5.6 billion that Uber raised before 2016. As of the close of trade on Friday, the market has now spoken: Uber shares are actually worth $41.57.
The bottom line: A whopping 81% of the $29.55 billion in equity that Uber has raised is underwater. IPO investors have lost $655 million, while investors from 2016 and 2018 have between them lost $2.27 billion.
Losers: Investors who bought Uber shares 3 years ago have lost 15% of their money, before fees. The opportunity cost is even greater: Investors in the S&P 500 have seen their money grow by 50% over the same period.
Winners: Lyft shares are also trading well below their IPO price, which didn't help the Uber offering. But so far all of Lyft's pre-IPO investors remain in the money. The most that any of them paid was $47.35 per share.
Why it matters: Uber is the ultimate minotaur — a company where billions of dollars of private-market funding were supposed to create a self-fulfilling prophecy of dominance and market power. It hasn't worked out like that. To make billions of dollars out of Uber, like Benchmark Capital did, the secret is to invest millions of dollars in the Series A and then allow other investors to invest the extra billions needed to scale the business and fund ongoing losses.
Our thought bubble, from Axios' Dan Primack: Uber loses more money than any other company to ever go public. It's the sort of thing that everyone ignores until they don't.
Go deeper: Uber's IPO got caught in a perfect storm
Go deeper