The "Year Five Plan": Team Trump's post-election dream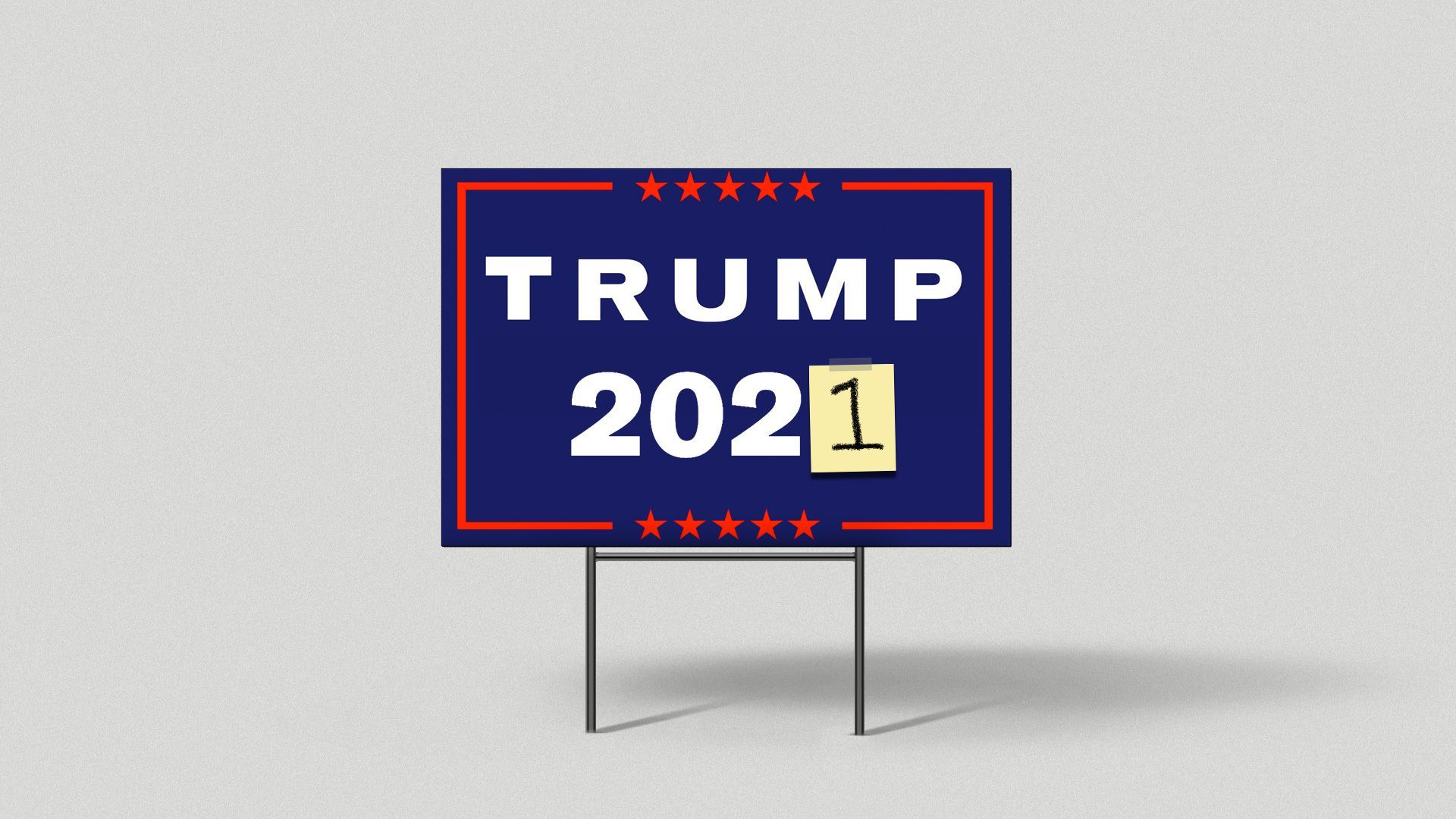 Some of President Trump's top aides, who assume he will be re-elected, are already planning for an epic 2021 spending battle.
What's happening: Senior administration officials — including acting Office of Management and Budget director Russ Vought and fiscally conservative chief Mick Mulvaney — have told Republicans that the president doesn't want Congress to strike a spending deal in September when current funding runs out. Instead, Team Trump wants a short-term solution to preserve the ability to fight for massive spending cuts in the fifth year of a Trump presidency.
The White House thinks the most likely scenario this year is that the president signs a one-year "continuing resolution" (a continuation of 2019 spending levels through 2020), followed by another short-term extension next September to get past the November election.
Why it matters: Some senior administration officials envision a newly re-elected Trump liberated to slash spending. They view 2021 as the year to have that fight — the final year in which the president can threaten hundreds of billions of dollars' worth of automatic spending cuts known as the sequester. (These automatic cuts, which attack both defense and domestic spending, expire in 2021.)
As president, Trump has floated massive budget cuts but signed legislation making the debt and deficits worse.
It's a huge broken promise. During his 2016 campaign, Trump said he would eliminate the $19 trillion debt over eight years. The debt now stands at $22 trillion — the highest ever.
Trump has spent prolifically, cutting taxes without making up the lost revenue. And now, he's flirting with a $2 trillion infrastructure bill (but doesn't want to raise taxes to pay for it).
The big picture: Trump wants to spend more on prized projects, but still views most of government as a mass of fraud and waste — ripe for slashing.
Aides say Trump wants to spend more on the military, veterans' programs, NASA, infrastructure and border security.
The bottom line: Trump will entertain cutting almost anything else. "The president feels like he's had to give up ransom" to Democrats, who pressured him to increase domestic spending in exchange for more spending on the military and border security, an administration official told me.
He reserves special contempt for foreign aid and additional disaster relief money going to Puerto Rico, which he believes the Puerto Rican government is unfit to manage.
Go deeper