SNL tackles Trump issues in "Meet the Press" spoof with GOP "panelists"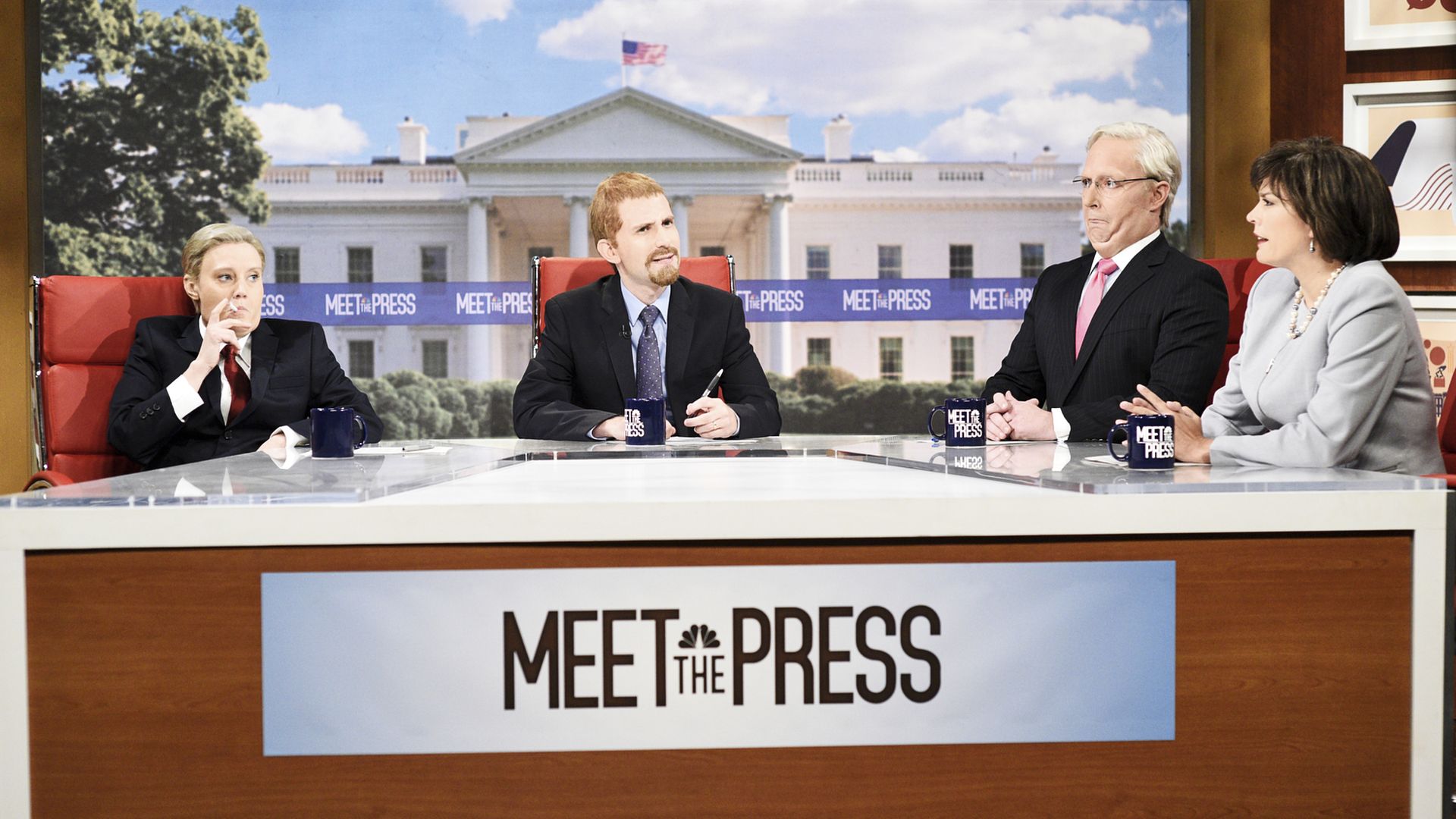 "Saturday Night Live" addressed the latest issues surrounding the Trump administration in a "Meet the Press" spoof sending up Republican lawmakers for its cold open.
Details: The NBC show's host Chuck Todd, played by Kyle Mooney, asked Beck Bennett's Sen. Mitch McConnell, Kate McKinnon's Sen. Lindsey Graham and Cecily Strong's Sen. Susan Collins, "What would it take for President Trump to lose your support?" Hypothetical situations they discussed included the president becoming Muslim and divorcing Melania Trump to marry Rep. Alexandria Ocasio-Cortez.
Go deeper