NRA calls documents leak on its finances "troubling and pathetic"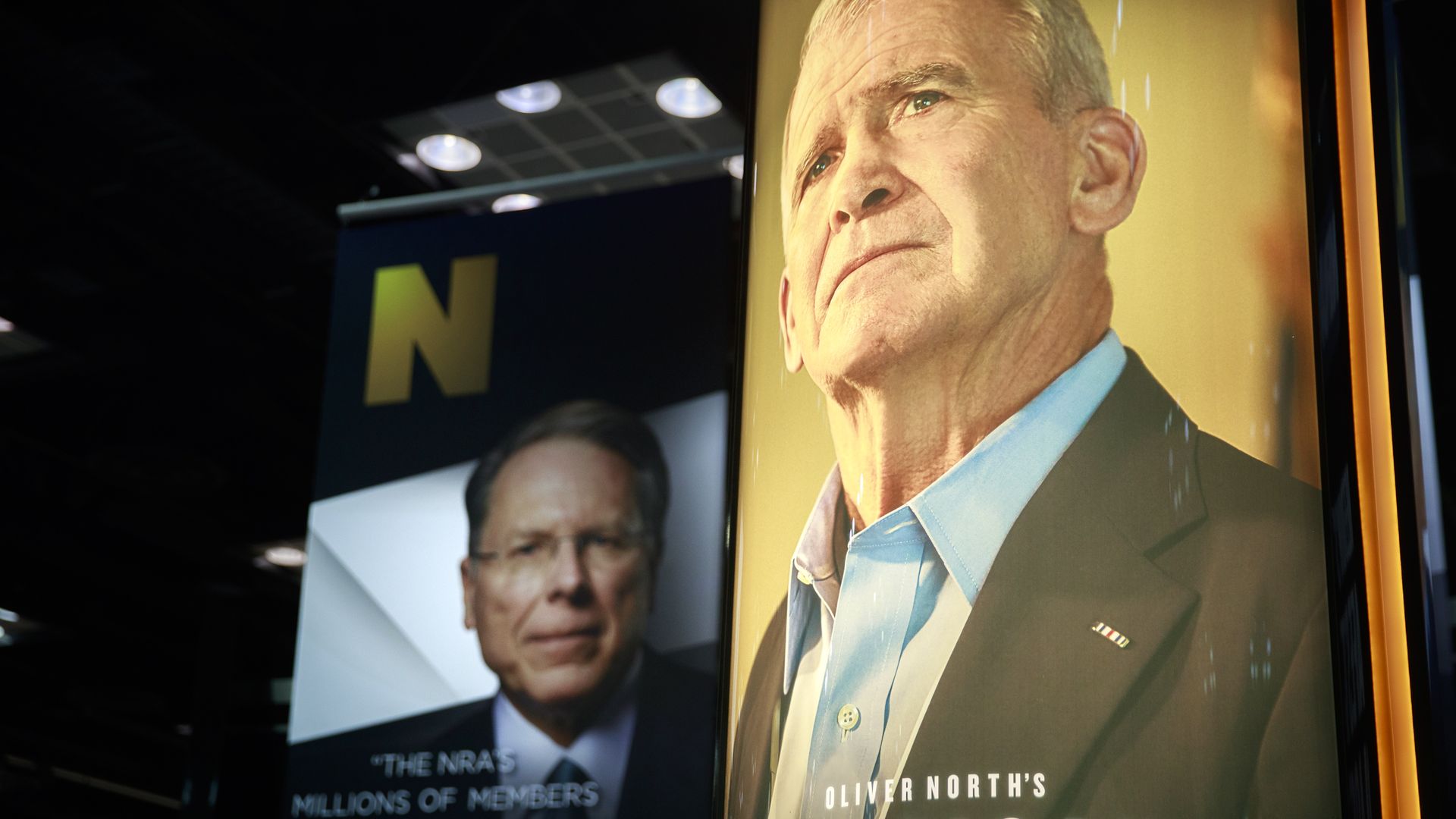 Leaked NRA documents verified by the Wall Street Journal and The Daily Beast Saturday allegedly show the gun rights group is facing serious spending issues.
Details: The documents, which were posted online anonymously and appear to be written by the NRA's former president, Oliver North, allege NRA CEO Wayne LaPierre expensed $39,000 in clothes in 1 day and $18,300 for a car and driver. They also allege the group spent $24 million in legal bills that "pose an existential threat" to its "financial stability" — a claim the NRA denied to The Daily Beast.
What they're saying: NRA president Carolyn Meadows said in a statement, the "entire board is fully aware of these issues. We have full confidence in Wayne LaPierre." She added, it's "troubling and pathetic that some people would resort to leaking information to advance their agendas."
Why it matters: The allegations come as the New York attorney general's office is investigating the NRA's tax-exempt status. North, who declined to seek a second term last month following internal power struggles, wrote in a memo that the allegations "suggest financial impropriety" and he would form a crisis management committee to examine those and other matters, according to the WSJ.
Go deeper