Trump changes national Fourth of July celebrations to include him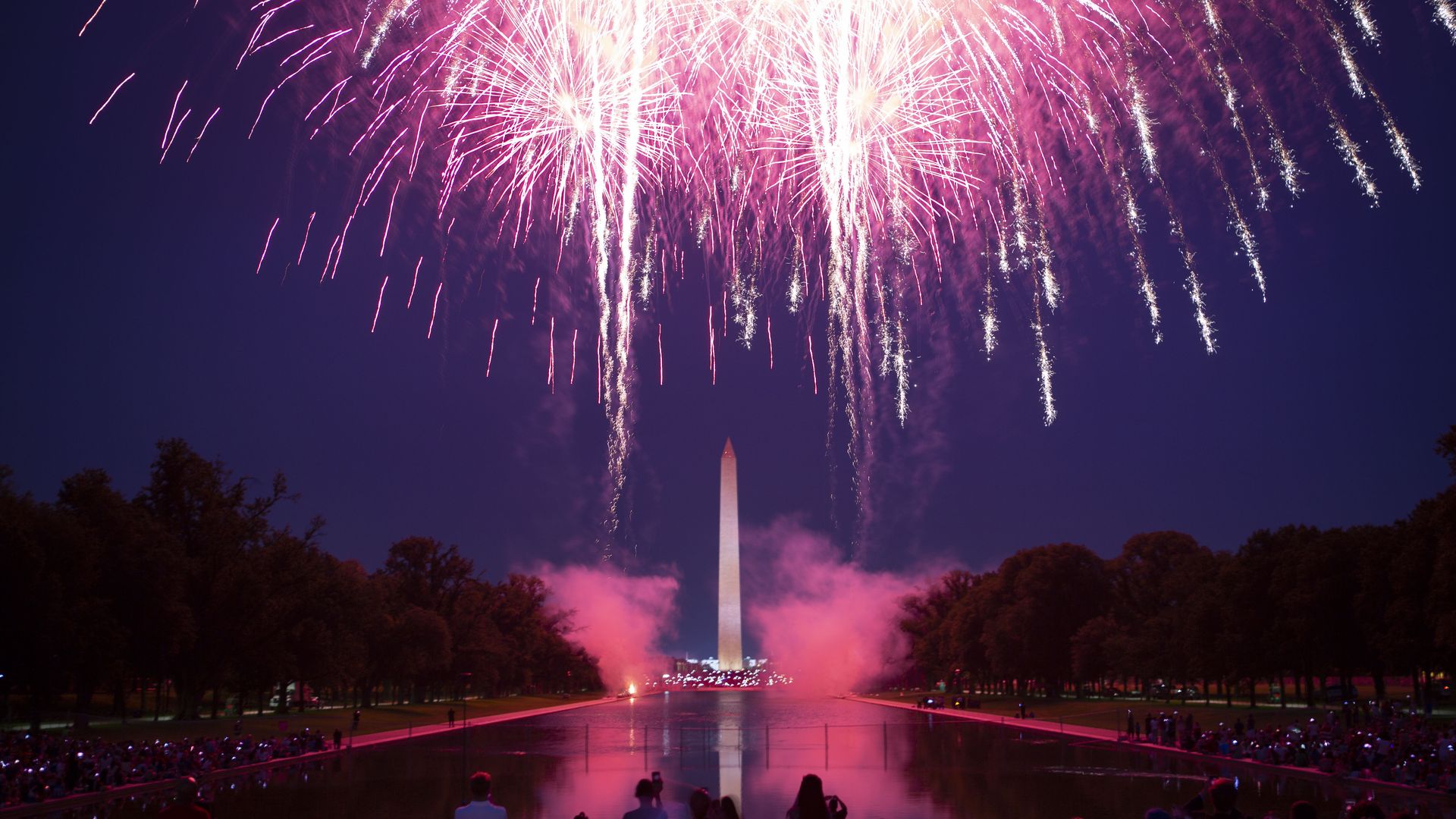 President Trump has altered the itinerary for the national Fourth of July celebration to take a more prominent role, himself, in an address the nation from the Lincoln Memorial and a fireworks show at the Potomac River, reports the Washington Post.
Why it matters: The national Fourth of July celebration is often seen as a nonpartisan event, but Trump has inserted himself, per the Washington Post. It's also unclear how much the changes will cost, but local officials and lawmakers are worried about the potential impact.
Go deeper