Giuliani cancels trip to Ukraine as Trump suggests investigating Biden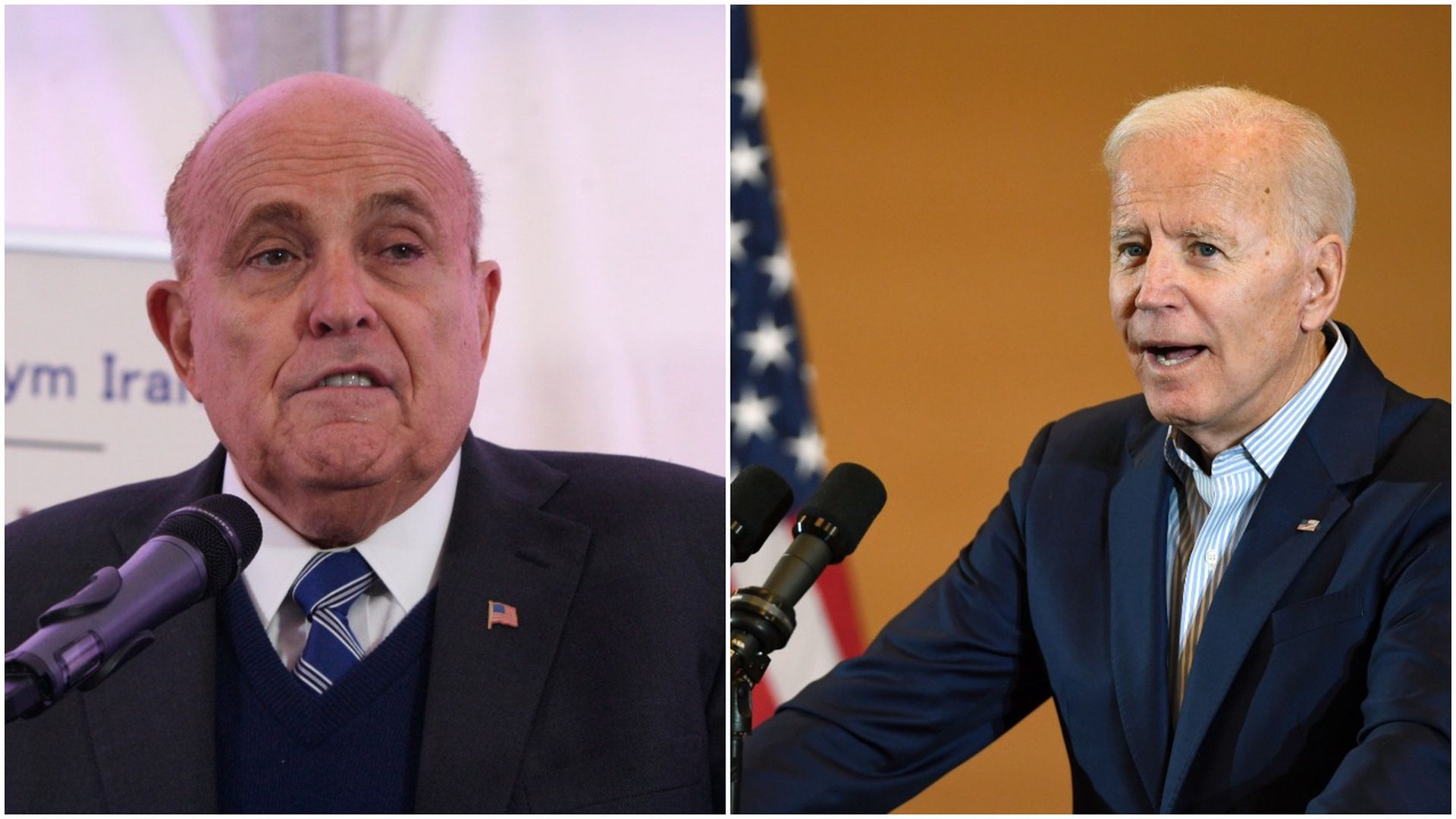 Rudy Giuliani told Fox News on Friday night that he no longer plans to travel to Ukraine to ask Ukrainian President-elect Volodymyr Zelensky to investigate the origins of the Mueller investigation and, separately, former Vice President Joe Biden's alleged intervention in Ukrainian politics on behalf of his son, CBS reports.
What's new: Giuliani walked back what he previously described as lawfully "meddling in an investigation," and said on Friday he now thinks going to Ukraine would be "walking into a group of people that are enemies of the president ... in some cases enemies of the United States."
House Intelligence Chairman Adam Schiff told Axios' Executive Editor Mike Allen Friday when he asked him about Rudy's plan:
"The fact that he would be so open about it, boastful almost ... it takes your breath away."
The backdrop: President Trump commented on possibly investigating Biden's alleged actions in Ukraine in an exclusive interview with Politico on Friday. Trump said it would be "appropriate" to discuss the issue with Attorney General Bill Barr, but said he hadn't done so yet. "It could be a very big situation," he added.
Meanwhile, Giuliani has faced "withering attacks accusing him of seeking foreign assistance for President Trump's re-election campaign," the New York Times reports.
Be smart: The New York Times, which broke the story on allegations of Ukrainian conflicts of interest against Biden, reports that "no evidence has surfaced that the former vice president intentionally tried to benefit his son by pressing for the prosecutor general's dismissal."
Go deeper:
Go deeper