Donors for privately funded border wall cast doubts on construction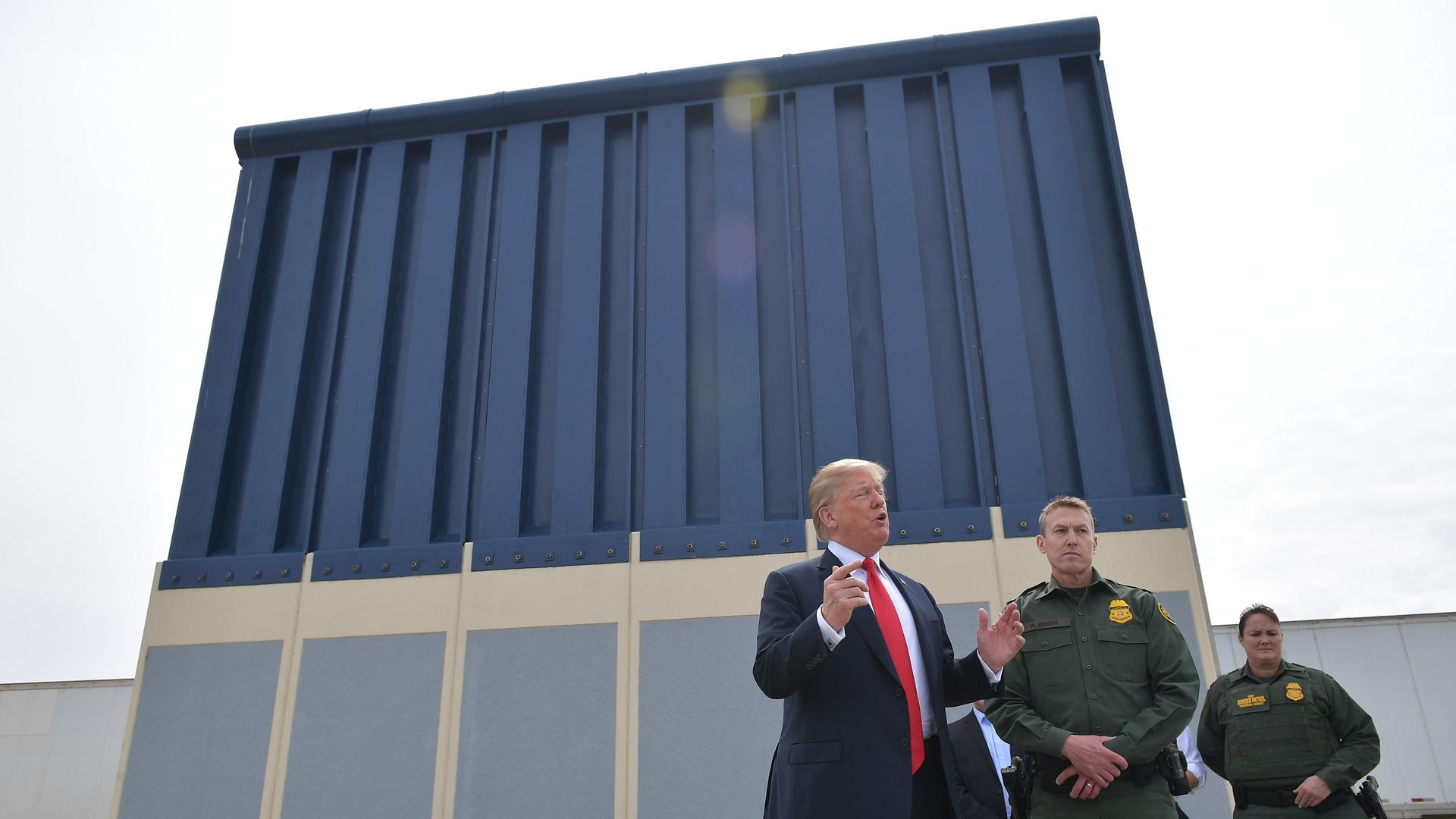 Some contributors to Brian Kolfage's GoFundMe to build a privately funded version of President Trump's southern border wall are wondering when, if ever, their funds will actually be used for construction, the Washington Post reports.
The backdrop: Kolfage used his GoFundMe as a launching pad for "We Build the Wall, Inc.," a nonprofit that claimed it could build Trump's wall partially on private land "with private funds" for less than it would cost the government. Kolfage and the nonprofit have stated multiple times that they plan to break ground soon, but those dates keep getting pushed further out — and there's no evidence of progress being made.
Buzz: Kris Kobach, a hard-line Trump supporter and former Kansas secretary of state, who serves on the nonprofit's board, claimed in January that the president gave the project his "blessing."
Go deeper: GoFundMe refunding entirety of $20 million "Build the Wall" campaign
Go deeper