U.S.-China trade war could be signaling a deeper problem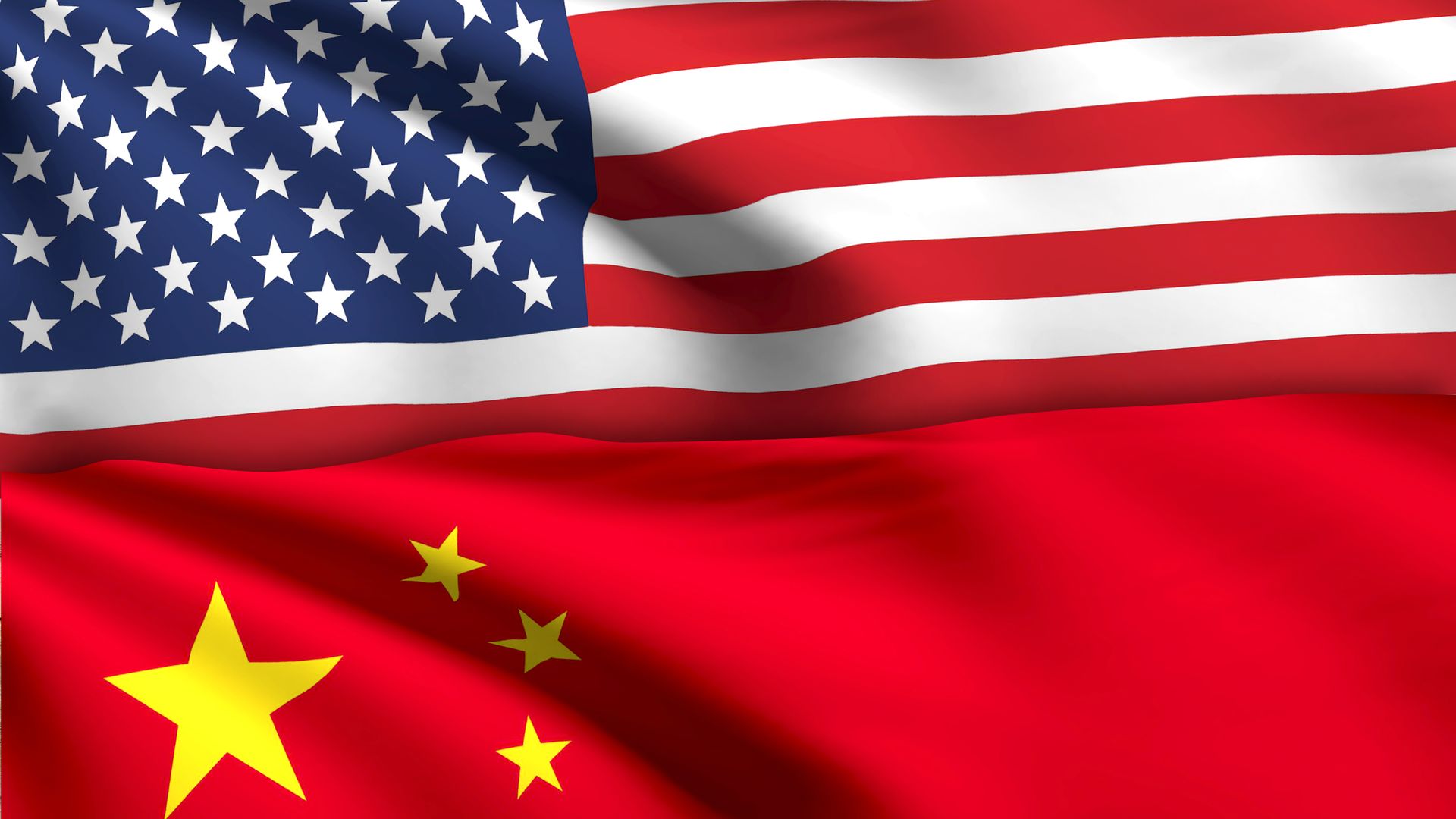 The breakdown in trade negotiations came during a week that saw the 100th anniversary of the May 4th Movement and the 20th anniversary of the U.S. bombing of the PRC embassy in Belgrade, an incident that set off a wave of protests in China against the U.S.
Why it matters: The trade war is just one component of a rapidly deteriorating U.S.-China relationship. Even if there is a deal, the deeper tensions will only intensify, and the risk of a surge in anti-American sentiment is real.
The impact: One result of the trade war, even if there is a deal in the near-term, will likely be the attempts to increasingly harness nationalism and anti-American sentiment. There have been some glimmers in the last few days.
"Taoran Notes 陶然笔记," a WeChat account connected to the official Economic Daily newspaper, wrote Wednesday that China is willing to talk if the U.S. is, and is also willing to fight a trade war if that is what the U.S. wants.
That post went on to say that in 2 of the nearly 3 years of the "War to Resist U.S. aggression and aid Korea" (China's name for the Korean War) the U.S. and Chinese sides were both talking and fighting.
Several well-known hawks have been quite vocal in their desire to see the trade talks fail (Financial Times):
"I very much hope that the negotiations will break down," said Dai Xu, a professor at China's National Defence University and a retired air force colonel."
"Once the negotiations are over, the United States will be finished, for sure ... we kick out all the American companies and bring all of ours back.... No way will Trump be re-elected."
"The US openly sees us as their biggest enemy," said Tan Yungang, an air force colonel. "The United States will block China more than they did the former Soviet Union."
"Chinese people need to have backbone," said Prof Dai. "I am very opposed to one of our traditional concepts, which is that no matter how much others have hurt China, we are educated to forget ... what's the meaning of remembering the history without the hatred? It's meaningless."
Go deeper:
Go deeper