GM's autonomous vehicles boss meets Wall Street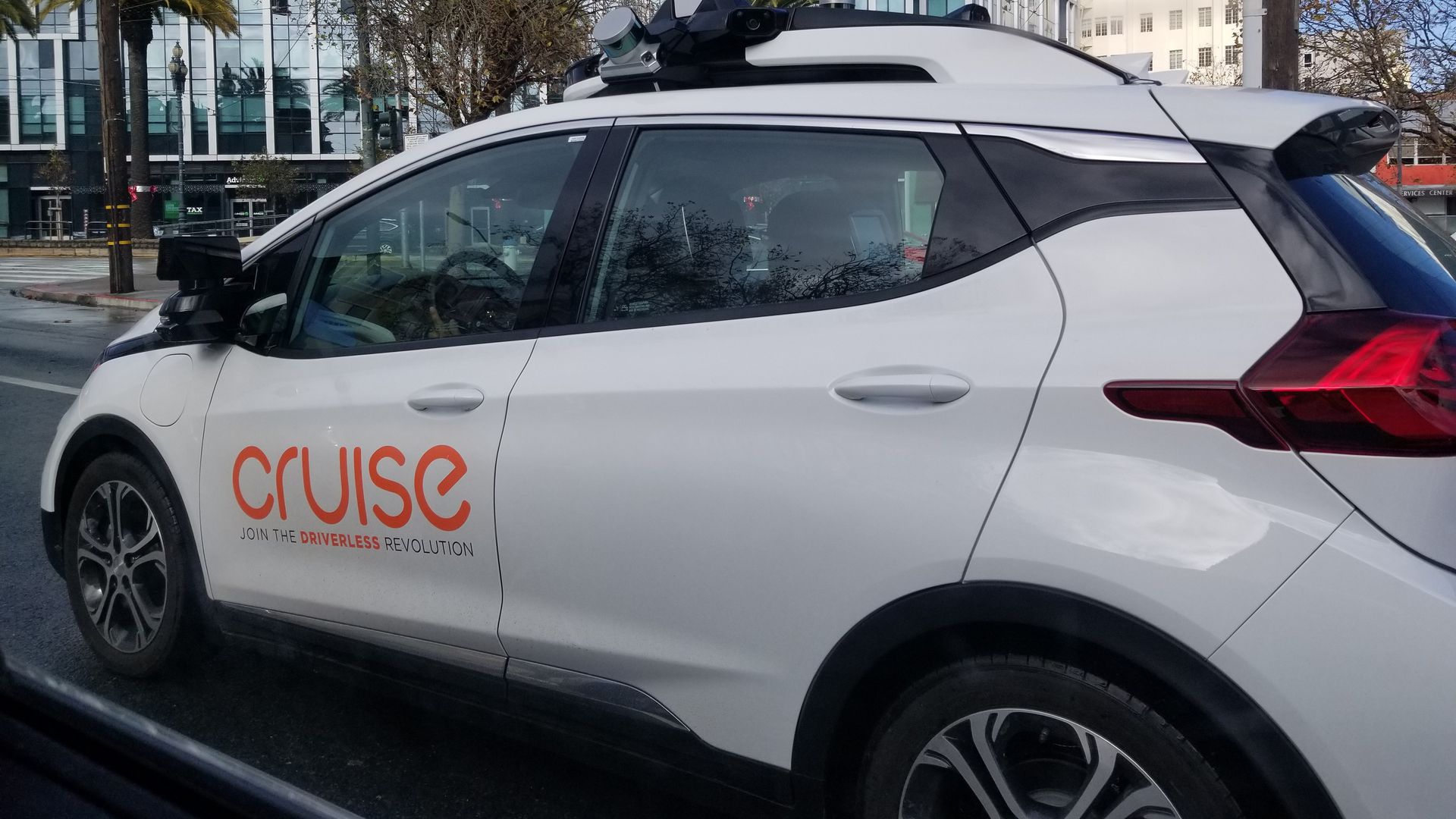 Mandi Damman, chief engineer of autonomous vehicles at GM, fought off comparisons to Tesla while sharing an update on the company's AV progress with investors Thursday at Citi's 2019 Car of the Future Symposium.
Why it matters: Damman was peppered with investor questions trying to gauge GM's progress against Tesla, which last month claimed a huge technological advantage from its newly introduced AV computer chip and data collected from 425,000 AutoPilot-equipped vehicles already on the road.
Details: Damman stuck to GM's mantra. Cruise Automation, its self-driving affiliate, won't deploy driverless taxis until it is sure they are safe. (The company has been targeting the end of this year and has yet to stray from that timetable.) Here's what else she had to say...
On regulation: GM aims to help shape government policy on AVs.
GM is first to seek government approval to put a driverless car — without a steering wheel or pedals — on public roads. The public comment period on that request is winding down this month.
"Out of this process I believe we will see future regulations on AVs."
On potential backlash from high-profile accidents involving AV prototypes:
"It's certainly real. That's why we're extra cautious. That's why we have our AV trainers active in the cars. ... It shows how seriously we take safety until we're 100% sure we can take them out."
On Tesla drivers spotted sleeping at 80 miles per hour:
"We focus heavily on our technology, which is much different."
GM will not test its technology on customers or pull its AV trainers, "because frankly, it's not there yet."
On when Cruise will be ready: "Nobody's ever done this before. It's difficult to predict when we will have every edge case solved and are 100% sure we can pull the driver."
Go deeper: GM CEO Mary Barra calls Tesla "capable" competition
Go deeper