Schiff considers fining Trump officials held in contempt $25,000 a day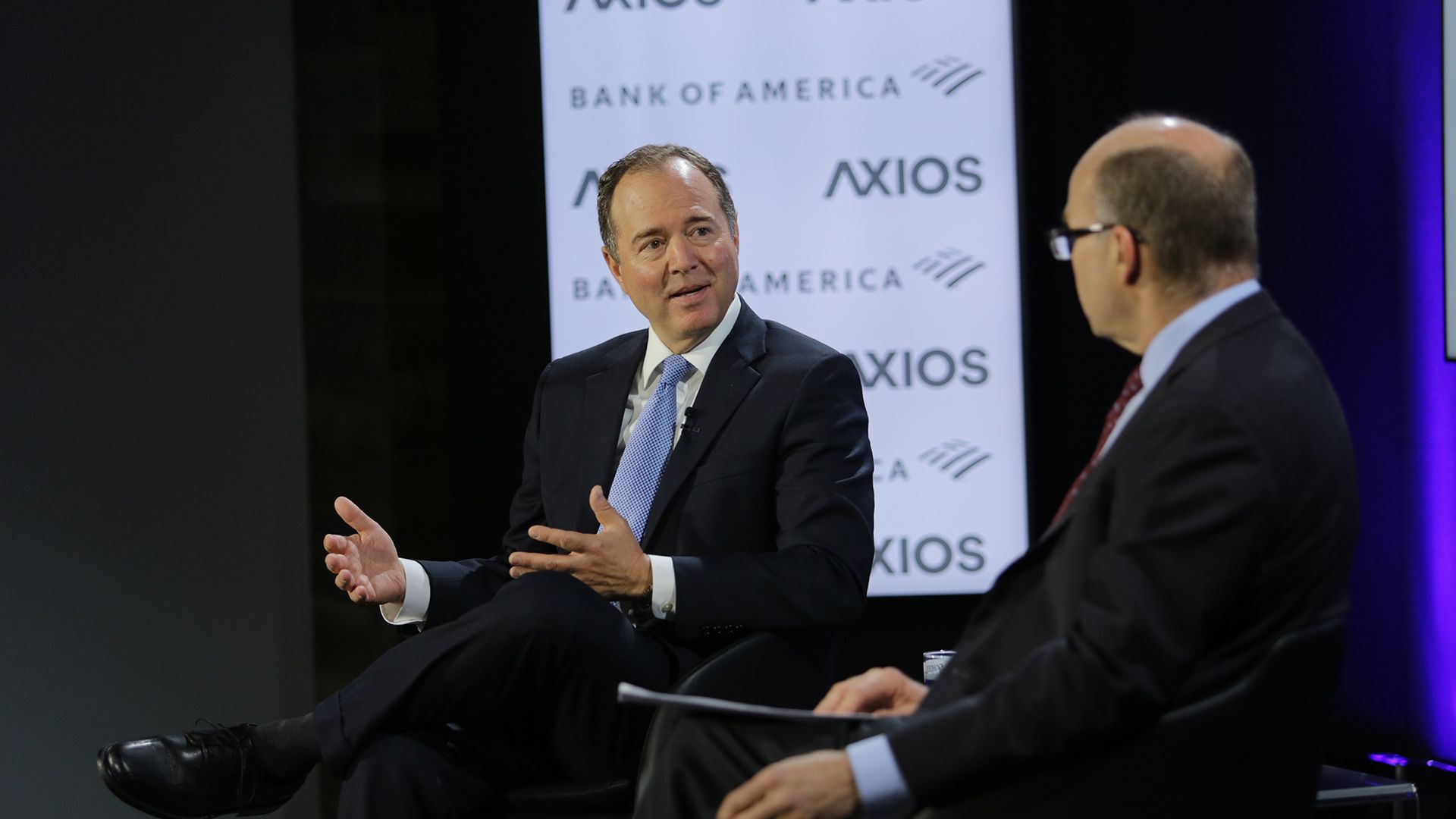 House Intelligence Chairman Adam Schiff (D-Calif.) told Axios' Mike Allen Friday that the House is considering reviving its "inherent contempt" power, which would allow Congress to enforce subpoenas through coercive measures like fines.
"Much as I like the visual of [throwing people in jail], I think it's far more practical to consider levying individual fines on the person — not the office — until they comply. You could fine someone $25,000 a day until they comply. You can do that. We're looking through the history and studying the law to make sure we're on solid ground."
Why it matters: House Democrats don't have much power to enforce their subpoenas if the Trump administration continues its strategy of stonewalling congressional oversight. Schiff noted that the White House has already been successful in drawing out the timeline, and that House leadership will have to consider "extraordinary" measures in order to ensure that Congress remains a co-equal branch of government.
Schiff also said that he believes Democrats will obtain Trump's tax returns this year, though it may take months to litigate in the courts: "The legislation is abundantly clear. The commissioner 'shall' provide."
Go deeper: House Judiciary Committee votes to hold AG Bill Barr in contempt
Go deeper