The trade war escalation is changing Fed outlooks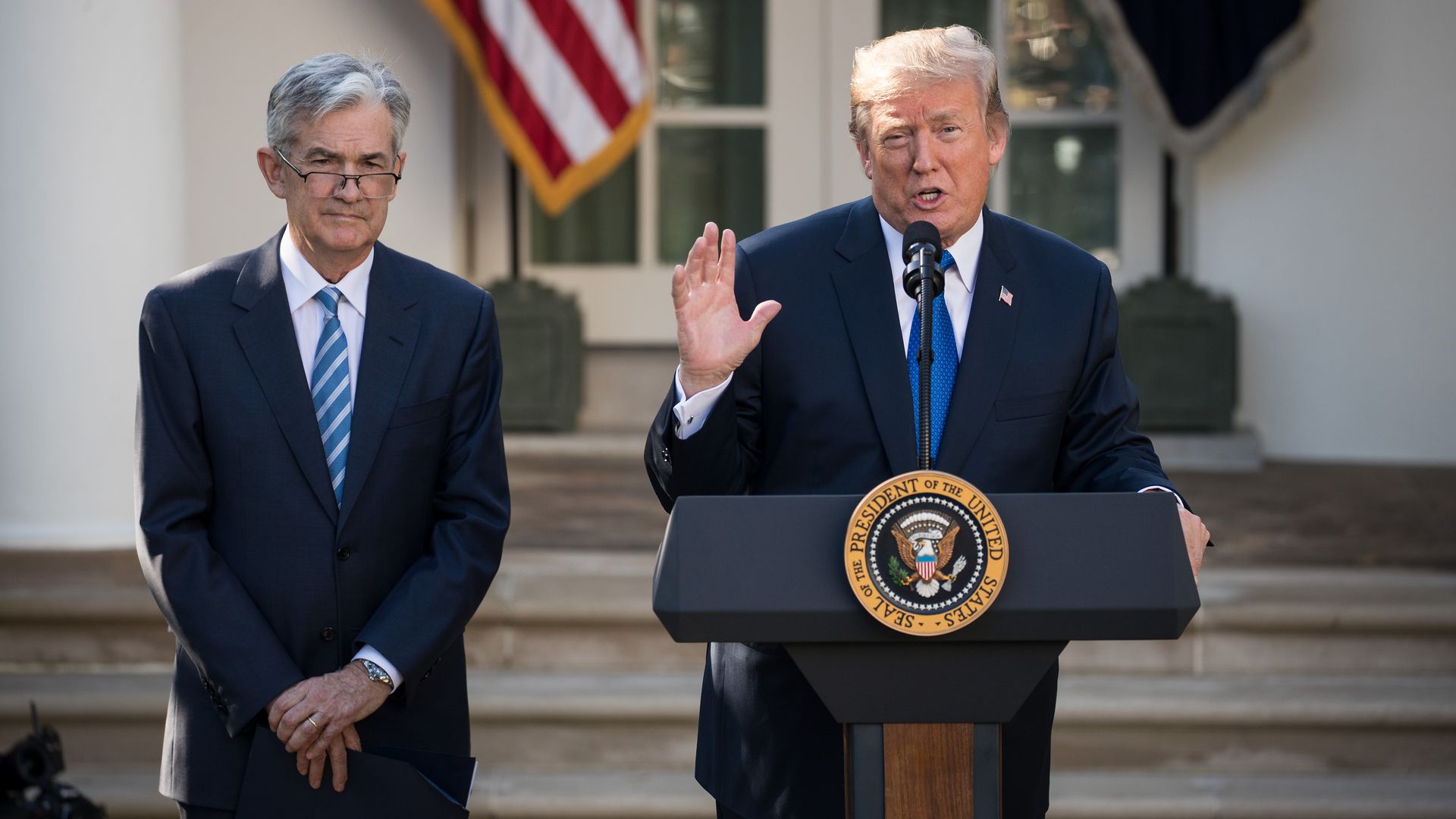 It appears increasingly likely President Trump will raise tariffs to 25% on Chinese imports to the U.S. At a rally last night in Florida the president said China "broke the deal."
Why it matters: Economists expect the escalation to reduce 2019 and 2020 GDP growth for both China and the U.S. It could also change the outlook for the Fed, pinning down U.S. interest rates for the foreseeable future.
Chris Rupkey, managing director and chief financial economist at MUFG, wrote in a note responding to Trump's speech: "We are not sure who the president is addressing tonight in a campaign rally, but he is sure scaring the daylights out of the financial markets."
"This re-escalation of the trade war is going to re-enforce the Fed's desire to just be on hold, at least through the end of this year, but we think until the end of next year as well," Seth Carpenter, chief U.S. economist at UBS, said during a meeting at the bank's New York headquarters.
Futures markets show that Carpenter's assessment is actually quite generous. Investors have been pricing in at least 1 interest rate cut this year, and a greater than 20% chance of 2 rate hikes by January.
Simona Gambarini, markets economist at Capital Economics, said in a recent note that because of weakening inflation, the Fed is "even more likely to cut rates if the U.S. economy slows as we expect later this year."
This won't just affect the U.S. and China: Federico Kaune, head of emerging markets fixed income at UBS, expects that the escalation will lead to further "artificial but helpful" global easing by central banks.
"You will have the global economy, instead of normalizing monetary policy going the opposite way."
"All of these things might provide a cushion in the near term but longer term they open up the opportunity for further dislocations."
Go deeper: The world can't afford a trade war right now
Go deeper