Trump announces $448 million disaster relief package for Florida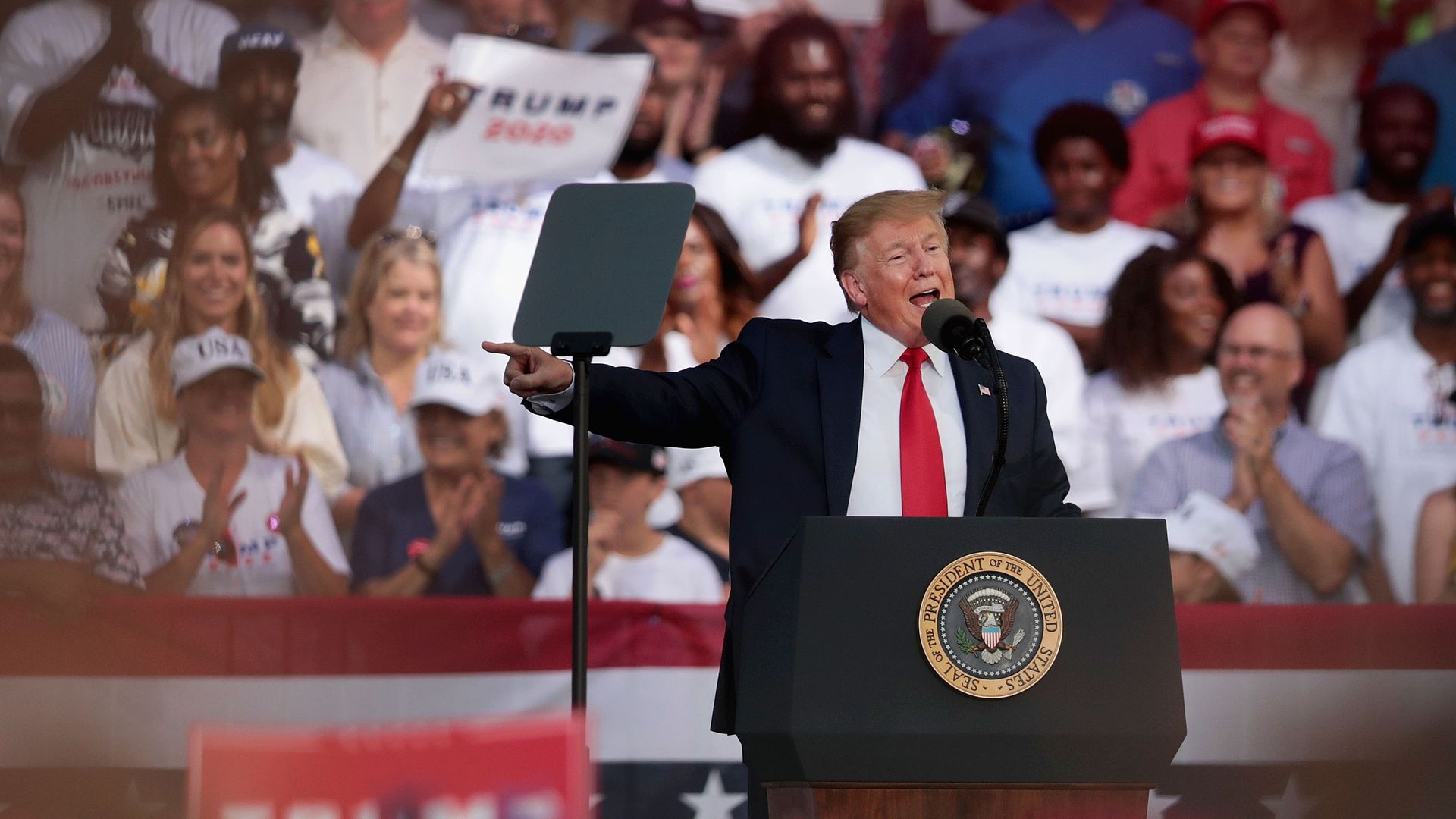 At a campaign rally in Panama City, Fla., President Trump announced a new $448 million relief package for the hurricane-damaged panhandle, reports ABC News.
"These dollars will help communities get back on their feet. We've already given you many, many millions of dollars but these are additional monies that are coming in to help the families put their lives together."
— President Trump
Details: The Florida panhandle continues to suffer from damage after Hurricane Michael struck in Oct. 2018. Funding has been stalled since. The Trump administration claims to have prioritized and invested in alleviation efforts, while criticizing Democrats, who argue that a dearth of money has been allocated to Puerto Rico, which endured Hurricane Maria in 2017. On Wednesday, Trump told the crowd that the island has gotten more funding than any other state or territory, per ABC.
Go deeper