Buttigieg campaign offers staff stipends to buy health care on ACA exchanges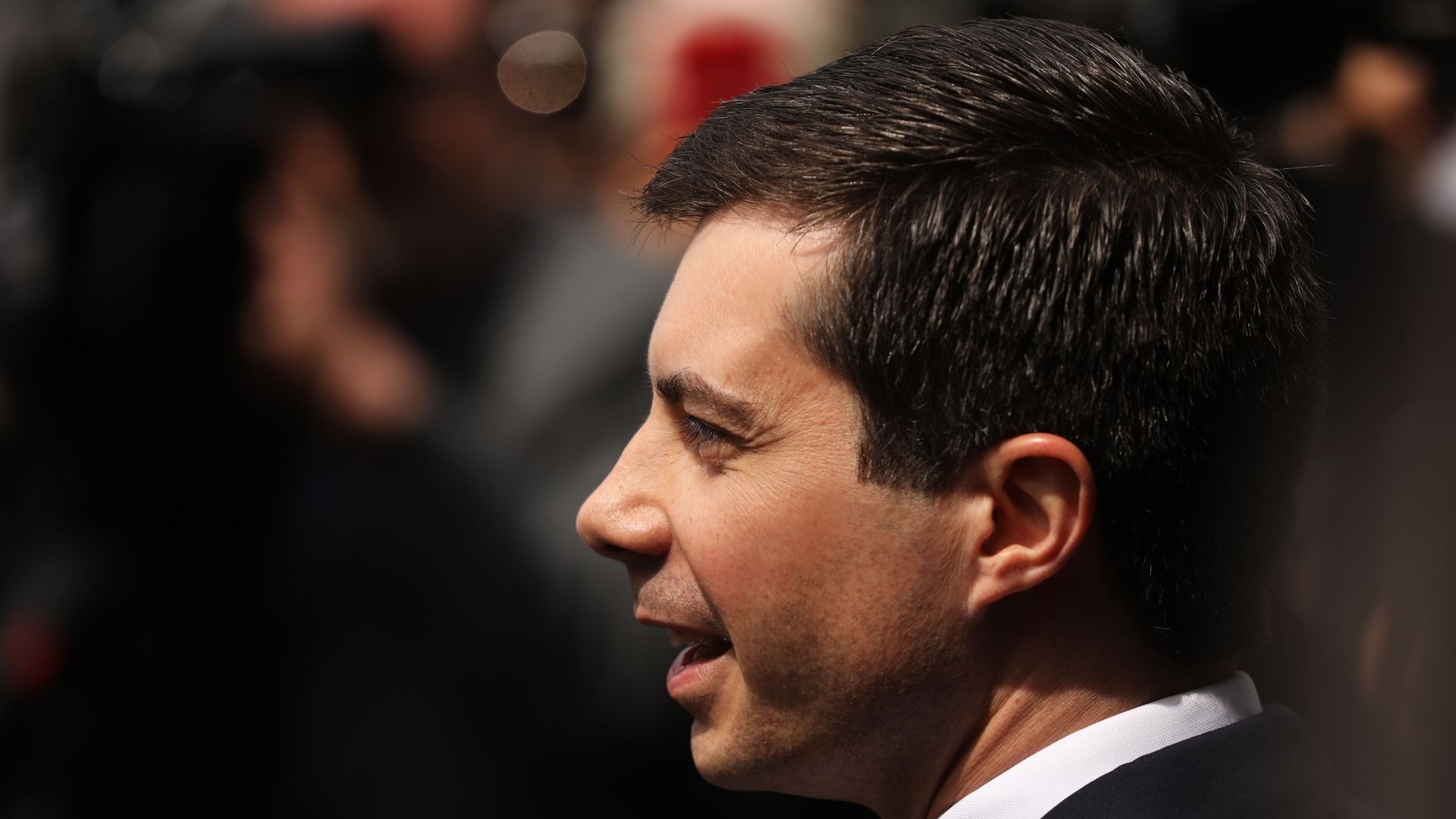 Mayor Pete Buttigieg is the only top-tier 2020 candidate that doesn't provide health care coverage to his campaign staffers, NBC reports.
Details: Buttigieg's campaign gives staffers a $400 monthly stipend instead, which allows employees to buy insurance on their own on the Affordable Care Act exchanges. Buttigieg's press secretary told NBC that his campaign is currently negotiating a multi-state group plan as the number of staffers reaches 50 people — the benchmark for employers to offer health care.
The big picture: Sen. Kirsten Gillibrand and former Rep. Beto O'Rourke make payments to Blue Cross Blue Shield for staffer coverage, while Sen. Cory Booker gets staff coverage through Aetna. Former Vice President Joe Biden and Sen. Kamala Harris told NBC they also provide health coverage to their campaign staffers.
Of note: Sen. Bernie Sanders (I-VT.) is the only 2020 candidate with unionized staffers. Sanders' staffers also have coverage for services related to mental health.
Go deeper: Everything else you need to know about Pete Buttigieg
Go deeper