Thanks to Tinder, Match is making a killing on lonely, single millennials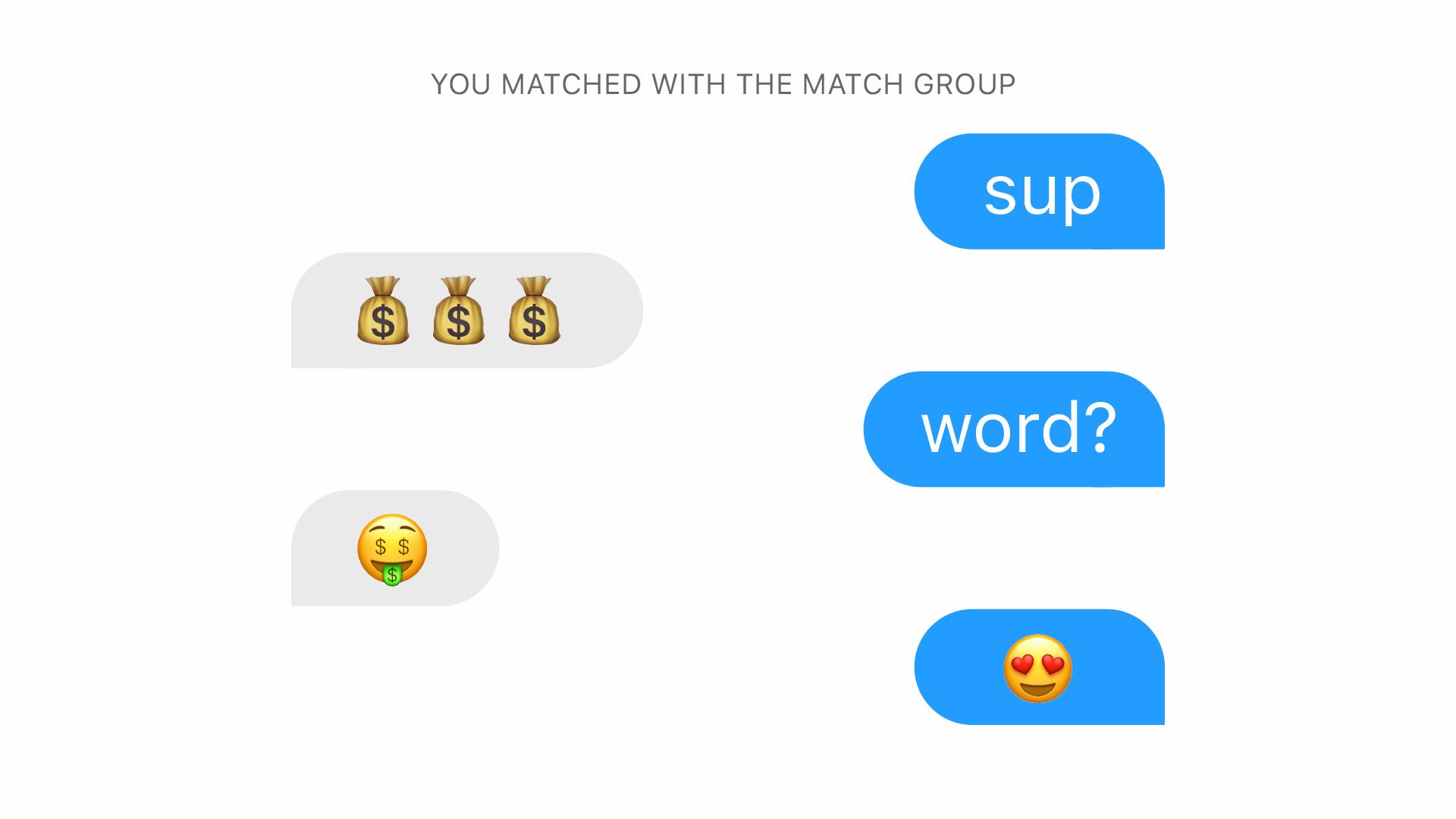 Tinder has been absolute gold for Match Group, which reported first quarter earnings yesterday that sent its stock up 12% to an all-time high.
Why it matters: There's been a lot of talk about the way millennials and Gen Z communicate and the growth of social networks like Facebook, Snap and Twitter, but no company has perfectly tapped the zeitgeist of young people coupling like Match Group.
By the numbers:
Tinder, which accounts for about two-thirds of Match's overall valuation and 55% of its subscribers, reported 4.7 million average subscribers, 1.3 million higher than last year.
In its earnings report Match Group said total quarterly revenue grew 14% year-over-year to $465 million. It also owns competing online dating properties Match.com, PlentyOfFish, OkCupid and Hinge. (Interestingly Match noted that FX losses because of the strong dollar knocked 4% off its revenue growth.)
The big picture: Match is in position to benefit from the trend of young people putting off marriage and staying single longer than ever before.
Recent data from Pew Research shows:
Half of Americans ages 18 and older were married in 2017, a share that is down 8 percentage points since 1990.
The median age at first marriage reached its highest point on record in 2018: 30 years for men and 28 years for women, according to the U.S. Census Bureau.
U.S. marriage rate are declining and divorce rates are rising among older Americans.
Young women today are much more likely to be working than in the past, making them less likely to get married.
About 6-in-10 millennials (57%) have never been married,more than 3 times as many as members of the Silent Generation when they were young.
Attitudes about online dating also are moving in Match's direction. The most recent available data from Pew shows only about 15% of American adults report having used online dating sites or apps, up from the 11% who reported doing so in early 2013. The most prominent growth has been in people 18–24, where it has nearly tripled, and people 55–64, which has doubled.
What to watch: The company also is diversifying globally, tapping into markets like India to further grow its reach. Match didn't break down earnings by country, but during the first quarter, it claimed a total of 8.61 million average subscribers — 4.36 million in North America and 4.25 million internationally.
Go deeper: How the new gamification of courtship works
Go deeper