Kamala Harris demands AG Bill Barr clarify testimony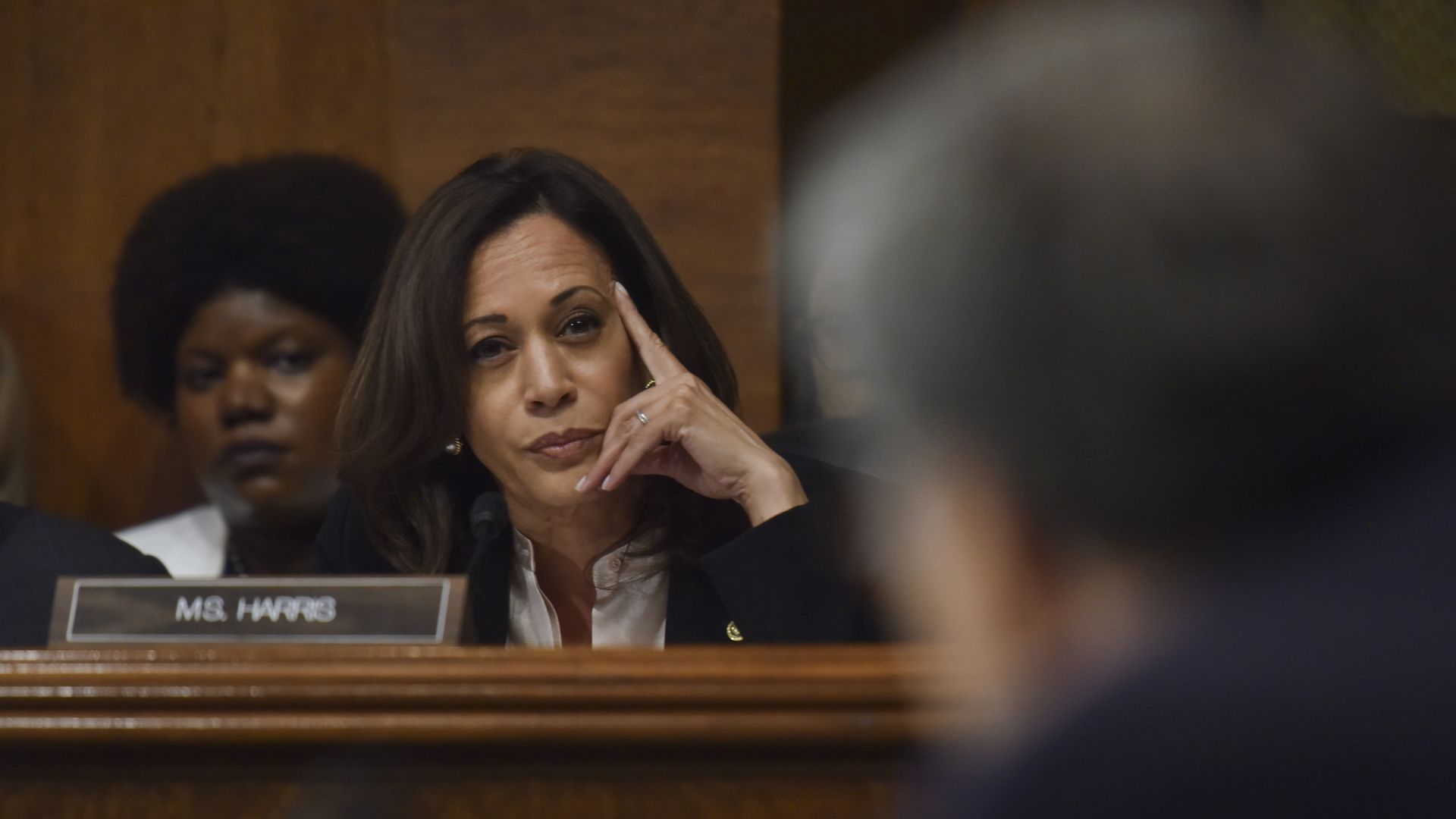 Sen. Kamala Harris (D-Calif.) has sent a letter to Attorney General Bill Barr demanding that he clarify whether President Trump has ever asked or suggested that the Justice Department should open an investigation into an individual.
Why it matters: Harris notes that Barr failed to give a direct answer during his testimony, first saying that he was "trying to grapple with the word 'suggest'" and then — when pressed — responding that he did not know. On Thursday, Trump said at a press conference that former Secretary of State John Kerry should be prosecuted for allegedly violating the Logan Act by reaching out to Iranian officials about the 2015 nuclear deal.
In light of the comments, Harris requested that Barr answer questions about what Trump has said about investigating or prosecuting Kerry or other individuals by May 23.
The exchange:
Go deeper