AOC, Bernie Sanders to introduce bill capping credit card interest at 15%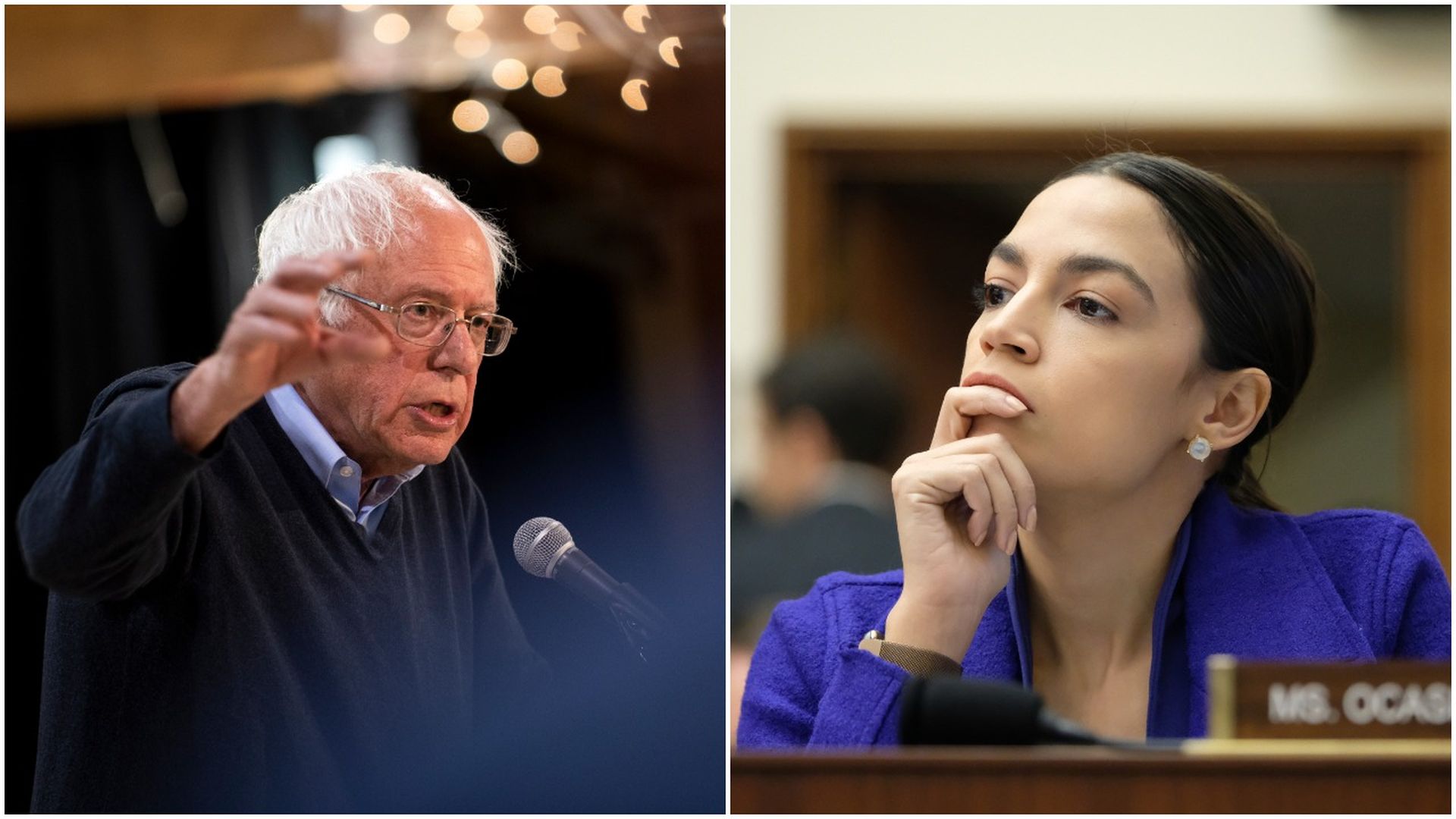 2020 candidate Sen. Bernie Sanders (I-Vt.) and Rep. Alexandria Ocasio-Cortez (D-N.Y.) — both self-declared Democratic-socialists — will introduce a bill on Thursday to prevent credit card interest rates from rising above 15% and capping consumer loans, the Washington Post reports.
Our thought bubble, via Axios' Felix Salmon: Credit cards are one of the most insidious forms of indebtedness. By bundling a loan with a very convenient payments device, banks deliberately make it easy to rack up large debts and interest charges. Capping rates at 15% would significantly reduce unintentional consumer indebtedness.
Reality check: The proposal illustrates Sanders' enthusiasm when it comes to taking on Wall Street — a consistent theme in his political career. However, it has a slim chance of passing through the Republican-controlled Senate and will most likely face strong resistance from banks.
The bottom line: U.S. card holders are expected to pay $122 billion in interest charges in 2019. That's 12% more than what they paid in 2017 and 50% more than what they paid as recently as 2014.
Buzz:
"We believe the interest rate exportation language may be the most important provision in the package because it is a measure that defers the issue of usury caps to the states. As such, it is ideologically consistent with a push by some Republicans to shift more power to the states. That means it could eventually gain some bipartisan support.
— Cowen Washington Research Group (WRG)
Go deeper: The Fed stopped raising rates, but credit card companies haven't
Go deeper