Alabama Senate on verge of passing bill making abortion a felony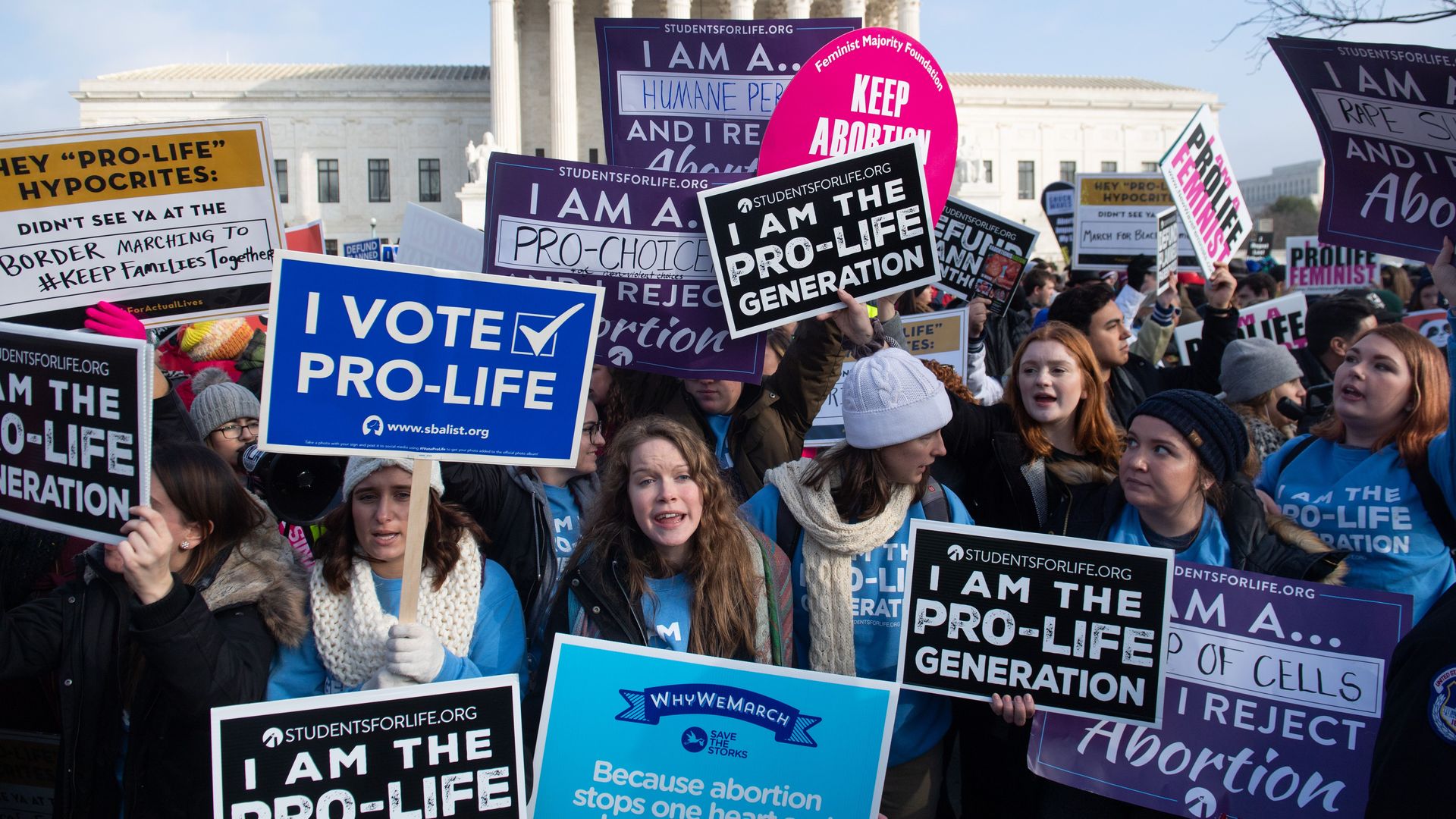 The Alabama state Senate is prepared to pass a bill on Thursday that would outlaw abortion at basically every stage of pregnancy, making it the strictest abortion law in the country, before "a fight broke out" and the chamber tabled the vote, the Washington Post reports.
Details: The bill would make abortion a felony and criminalize the procedure for doctors, who could face up to 99 years in prison if convicted, according to AL.com. After the bill passed Alabama's House without any exceptions last week, the state's Senate Judiciary Committee adopted an amendment to allow abortions for rape or incest. The ACLU of Alabama has already signaled its intention to challenge the law in court if it's passed and signed by Republican Gov. Kay Ivey.
The big picture: Conservative lawmakers in the U.S. have introduced a slew of new state laws limiting abortion rights in 2019. On Tuesday, Georgia's governor signed a bill into law that prohibits abortions as soon a doctor can detect the first fetal heartbeat, following the lead of state governments in Ohio, Mississippi, Kentucky and Iowa.
Go deeper: A surge of restrictive state abortion bans take aim at Roe v. Wade
Go deeper