Women's sports are having a moment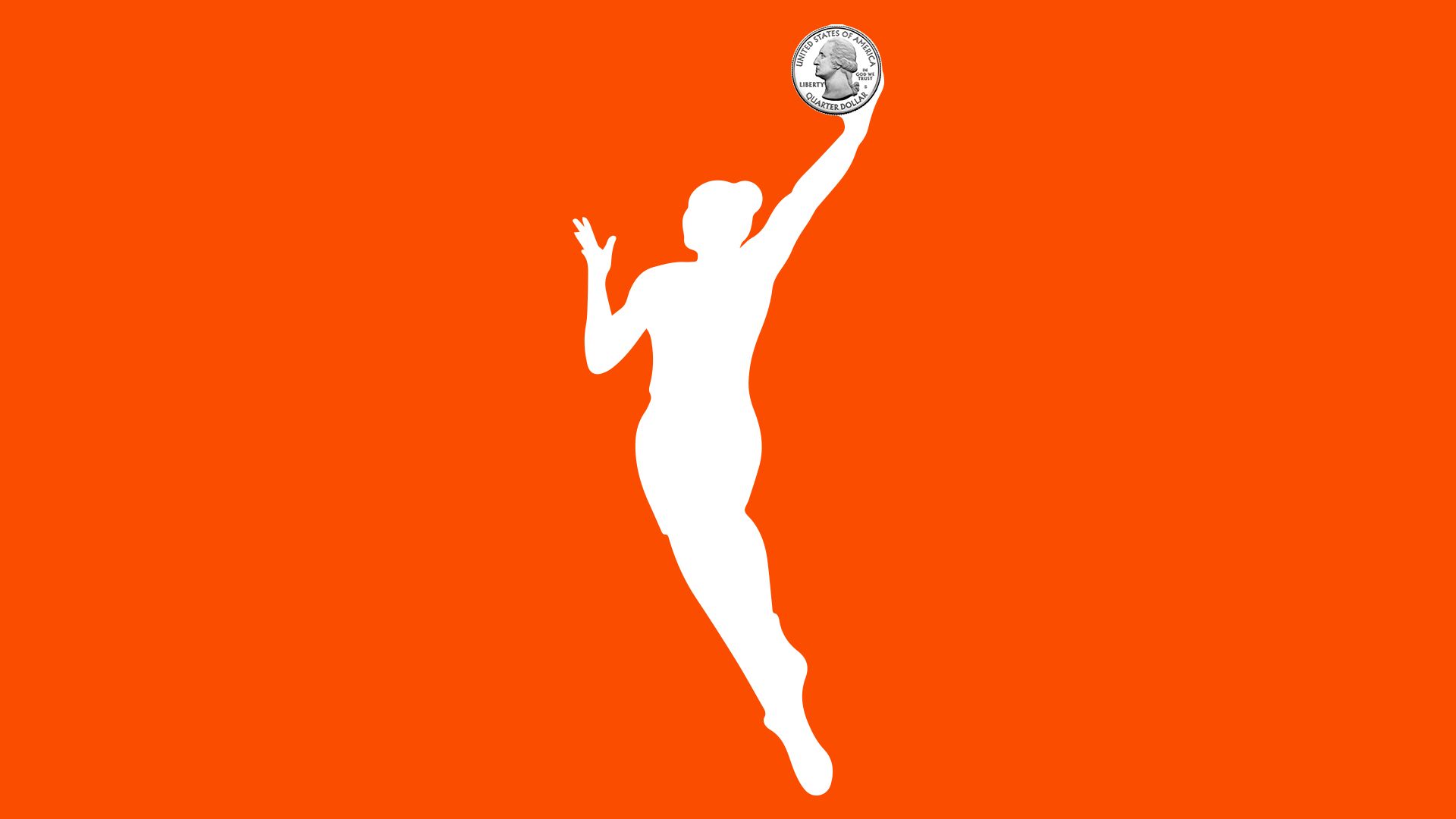 In the last few months, multiple big name brands have pumped significant dollars into women's sports, signaling that an increase in media exposure could be having a seismic impact on the business of female athletics.
Driving the news: AT&T signed a multi-year partnership with the WNBA, becoming the first non-apparel company to have its logo featured on the front of all 12 team jerseys. Barclays made the "largest single investment in British women's sports," signing a three-year, $11 million sponsorship deal that will see the top league rebranded as the Barclays FA Women's Super League.
Budweiser announced its first-ever sponsorship of women's soccer, inking a deal with the English national team.
Nike has shifted its entire business around to take advantage of what they consider to be a massive opportunity.
WNBPA director Pam Wheeler told sports business outlet, JohnWallStreet, that she believes this heightened sponsorship interest is a byproduct of the increased visibility of women's sports.
The proliferation of streaming services and the rise of social media has allowed the WNBA (and others) to reach more people, and the league recently parlayed that uptick in eyeballs into a multi-year deal with CBS Sports that will nearly double its national TV exposure.
The backdrop: Brands have historically ignored women's pro sports, as have televised news and highlight shows — two realities that go hand-in-hand.
Between 2011 and 2013, just 0.4% of all sports sponsorship investments made across all sports were in women's sports, per GumGum.
In 2014, one study found that L.A.-based network affiliate sports news programs devoted just 3.2% of all broadcast time to women's sports.
The big picture: When the WNBA debuted in 1996, the league had almost no young fans. Fast-forward to today: "My 12-year-old daughter has never lived in a world without professional women's basketball, so the fan demographics have become far more appealing to an advertiser," said Wheeler.
On top of that, you also have superstars like Serena Williams completely changing the game, evidenced by the fact that her 2018 U.S. Open final against Naomi Osaka drew 50% more viewers than the men's final.
The bottom line: As Wheeler points out, this is the first time time in women's pro sport history that sponsorship deals are being made as the result of "economic decisions, as opposed to emotional connections."
It seems brands are finally realizing that there is serious value here. Women do, after all, control 70-80% of all consumer purchasing.
What's next: Now it's up to the leagues to ensure that this influx of sponsorship cash trickles down to the players.
Go deeper