White House asserts executive privilege over unredacted Mueller report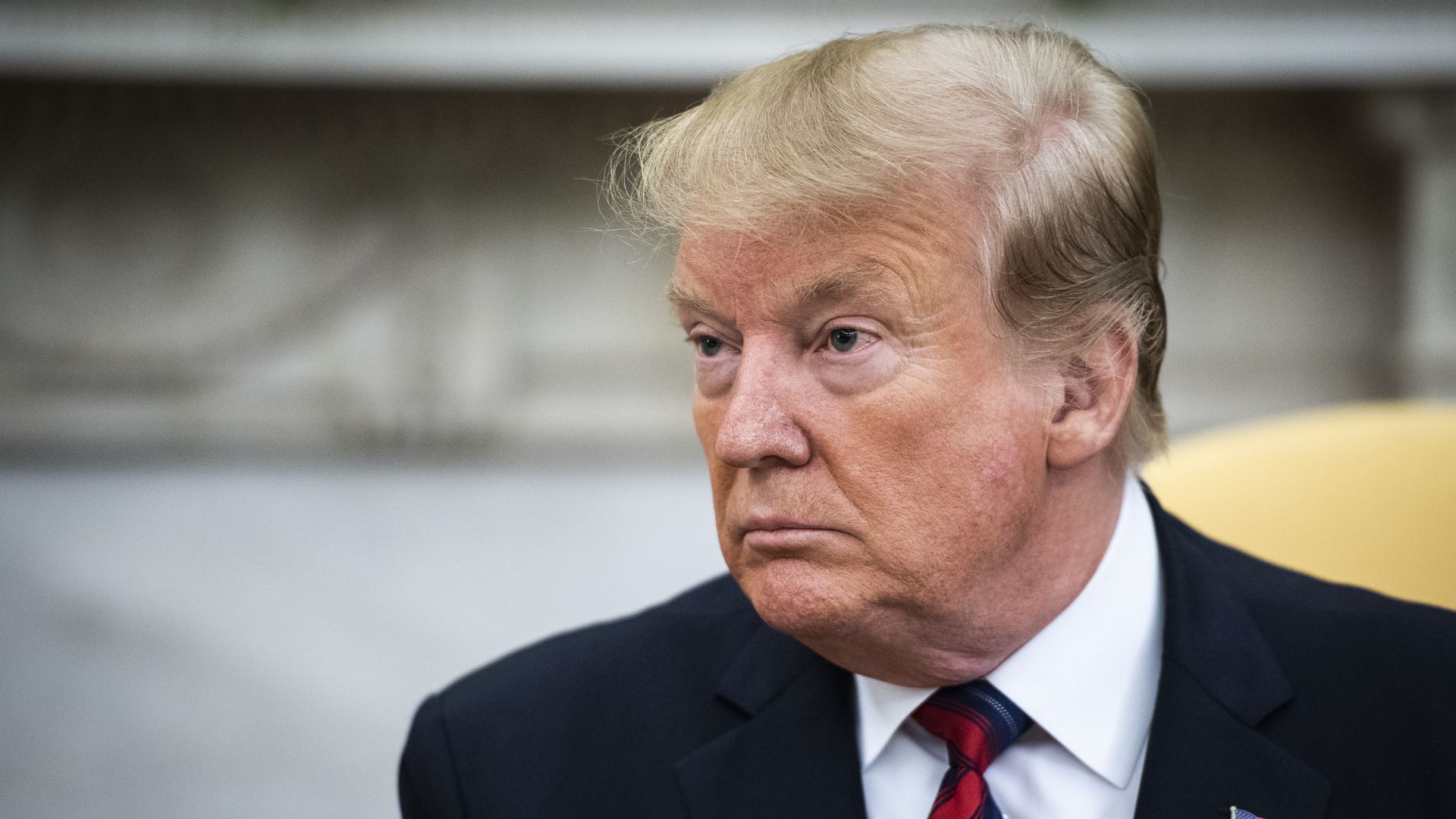 White House Press Secretary Sarah Sanders said in a statement that President Trump "has no other option than to make a protective assertion of executive privilege" over the full, unredacted Mueller report in response to the House Judiciary Committee's contempt vote for Attorney General Bill Barr.
Driving the news: The House Judiciary Committee on Wednesday voted along party lines to bring a resolution to hold Barr in contempt for failing to comply with a subpoena for the full report and its underlying materials. In a letter to Chairman Jerry Nadler (D-N.Y.), Assistant Attorney General Stephen Boyd confirmed that the president will assert executive privilege over "the entirety of the subpoenaed materials" in the Mueller report.
During the House Judiciary Committee's hearing for the markup of Barr's contempt resolution, Nadler said: "Since the White House waived these privileges long ago and the department seemed open to sharing these materials with us just yesterday, this decision represents a clear escalation in the Trump administration's blanket defiance. I hope the department will think better of this last-minute outburst and return to negotiations."
Nadler added: "The fight is not just about the Mueller report. ... The president has stated that his administration will oppose all subpoenas. ... This is unprecedented. If allowed to go unchecked, this obstruction means the end of Congressional oversight."
Go deeper