Trump's Iran policy could prop up regime in spite of economic harms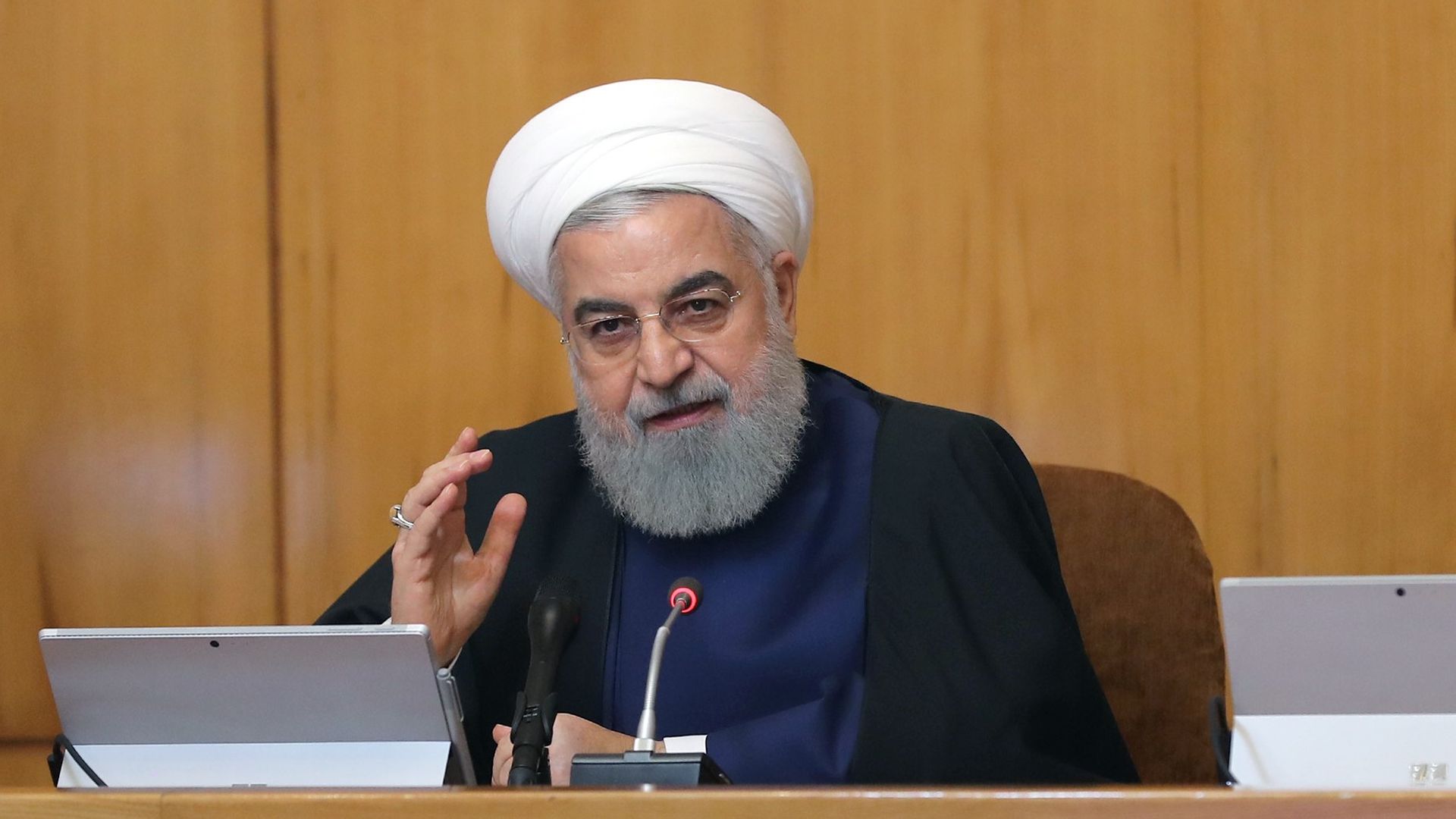 The announcement by President Hassan Rouhani on Wednesday that Iran will partially cease to comply with the 2015 nuclear deal was a foreseeable outgrowth of draconian sanctions imposed by the U.S. after its withdrawal from the agreement last year.
Why it matters: The Trump administration's "maximum pressure" campaign has increased the threat of a nuclear escalation across the Middle East. Even short of that nightmare scenario, it could be self-defeating in the long term, hurting Iran's pro-Western middle class at the expense of hardliners who control both the black market and a repressive state apparatus to stifle dissent.
Where it stands: U.S. policy has undoubtedly inflicted economic harm on Iran.
Economic growth that followed the lifting of sanctions in 2016 has given way to an inflationary recession.
The Iranian currency has lost two-thirds of its value, as oil exports have dropped by more than half and will likely fall further.
Yes, but: There is no sign Iran is shifting its regional policies or willing to bow to the Trump administration's demands. Nor is there any hint that economic hardship has triggered popular unrest of a magnitude that would threaten the regime's survival.
In the absence of visible changes in Tehran's political calculus, Washington is defending the sanctions based only on their quantity and severity.
Between the lines: The current U.S. approach is unlikely to succeed.
The one thing Tehran would find more intolerable than suffering from sanctions is surrendering to them. Its counterstrategy: resist and survive, as it has in other collapses of oil revenue over the last 4 decades.
Iran will not negotiate without a strong hand. During the nuclear deal talks, President Obama took regime change off the table and let Iran enrich uranium on its own soil. Coercive diplomacy needs inducements of a kind the Trump administration has not offered.
The bottom line: The net effect of maximum pressure is an Iran with its economy in ruins but its regime intact. To prevent a costly war of choice, the U.S. may need to step aside from maximalist demands and preconditions and use staggered sanctions relief to advance win-win negotiations.
Ali Vaez directs the Iran Project at the International Crisis Group.
Go deeper