Trump announces sanctions on Iranian metal industries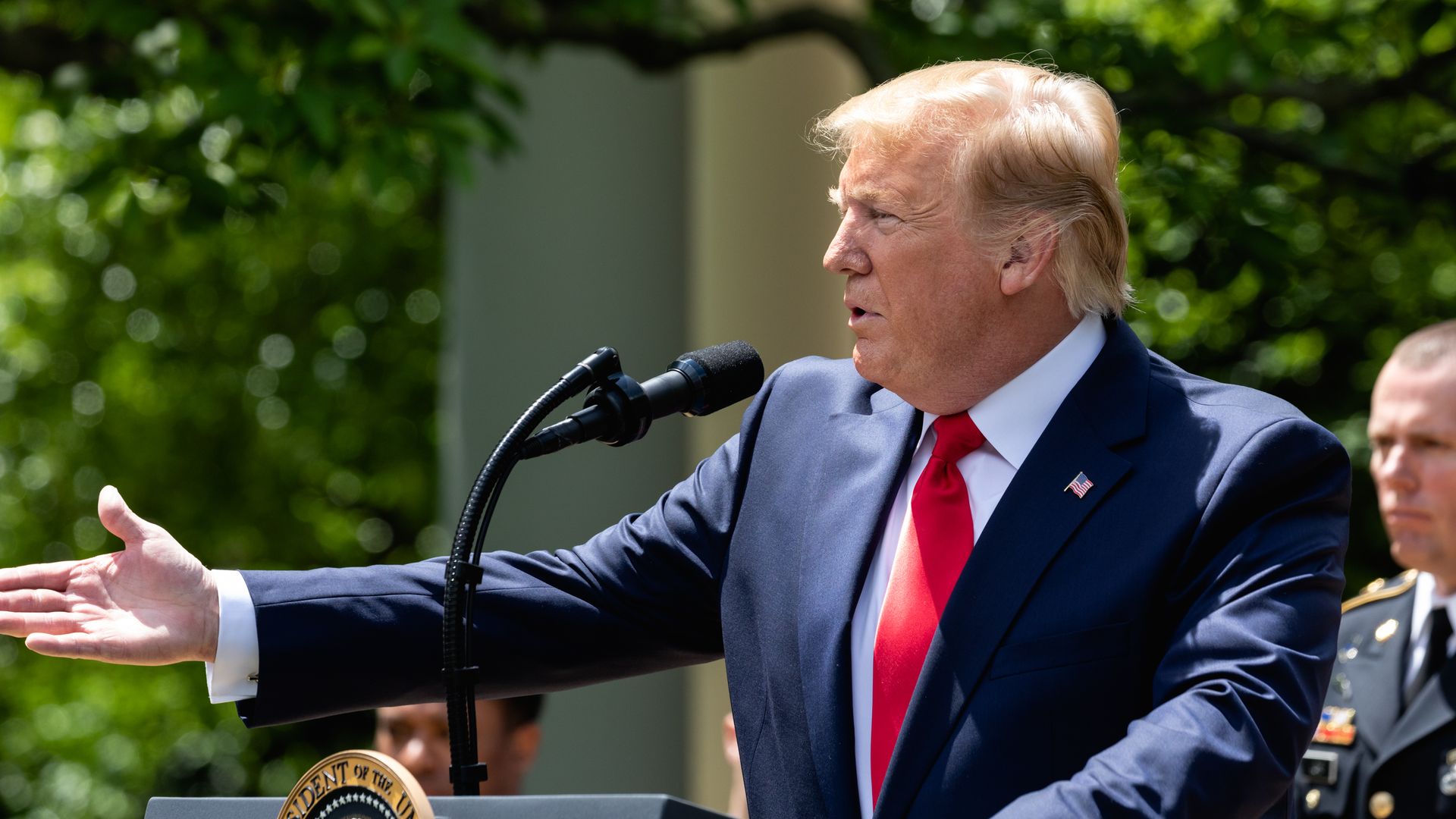 President Trump has issued an executive order declaring sanctions against Iran's iron, steel, aluminum and copper exports in an effort to curb any revenue that may be used for developing weapons.
"Tehran can expect further actions unless it fundamentally alters its conduct. Since our exit from the Iran deal, which is broken beyond repair, the United States has put forward 12 conditions that offer the basis of a comprehensive agreement with Iran. I look forward to someday meeting with the leaders of Iran in order to work out an agreement and, very importantly, taking steps to give Iran the future it deserves."
— Trump said in a statement
The big picture: On Wednesday, Iranian President Hassan Rouhani announced the country will be suspending some of the commitments it made in the Iran nuclear deal, which President Trump withdrew the U.S. from exactly a year ago. The Trump administration has been working in the interim to starve the Iranian regime of cash. But the administration is also trying to chill Iran's growth prospects by limiting the diversification of its economy, senior officials tell Axios' Jonathan Swan.
Go deeper: More on Trump's next moves to tank the Iranian economy
Go deeper