House Judiciary threatens to hold Don McGahn in contempt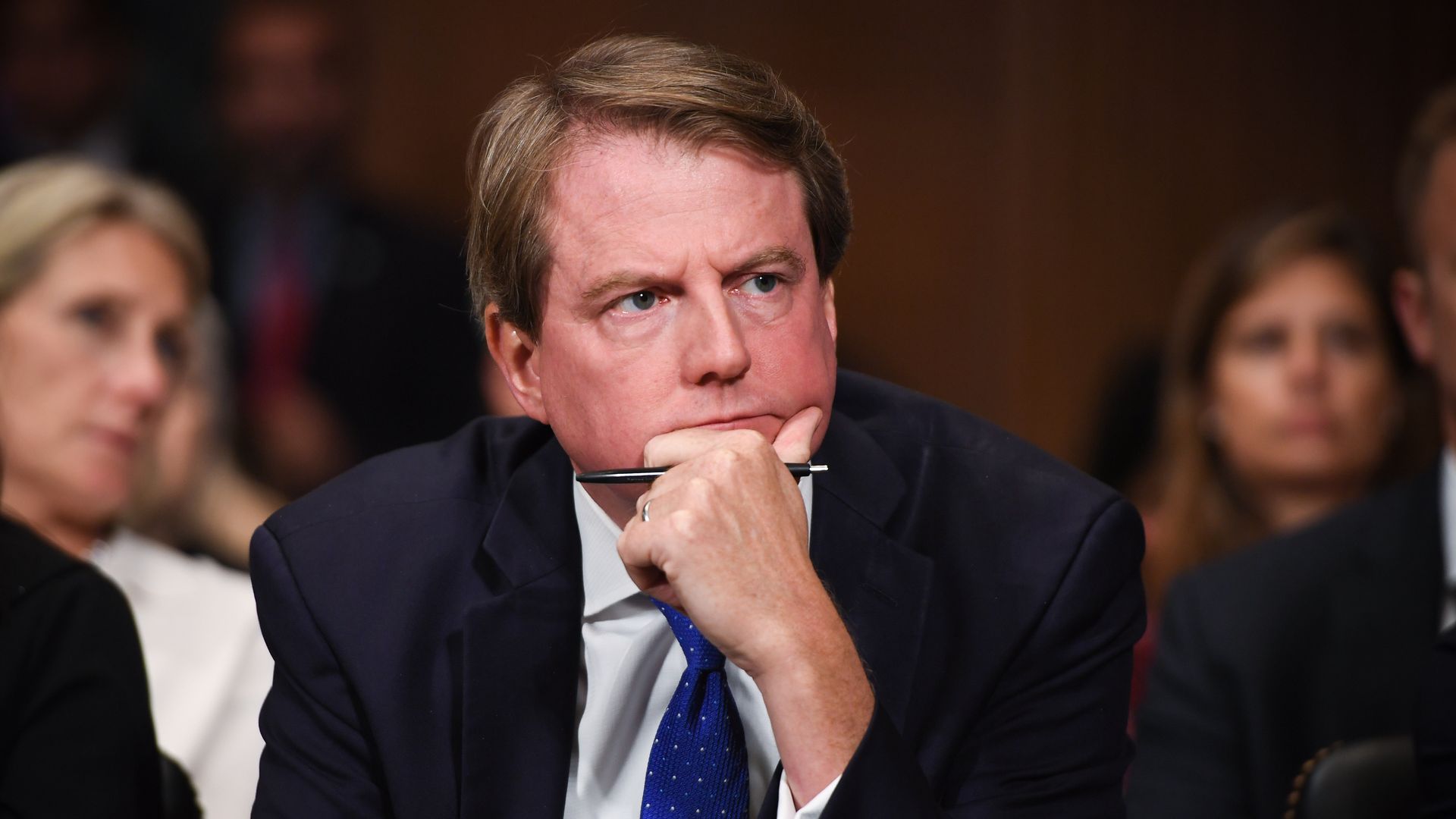 House Judiciary Chairman Jerry Nadler (D-N.Y.) threatened to hold former White House counsel Don McGahn in contempt of Congress on Tuesday evening should he refuse to testify before the panel and comply with its subpoena request.
Why it matters: McGahn, a key witness from special counsel Robert Mueller's investigation, was asked to turn over documents by May 7 that could shed light on potential obstruction by President Trump highlighted in the Mueller report and to appear before the House Judiciary Committee on May 21. White House counsel Pat Cipollone instructed McGahn to withhold subpoenaed documents that the panel requested.
Details: Cipollone told McGahn's lawyer that the committee must negotiate with the White House and that Trump has the right to invoke executive privilege and prevent the records from being disclosed.
But Nadler responded Tuesday in a letter to McGahn's attorney, arguing that if McGahn failed to appear before the panel, "I fully expect that the Committee will hold Mr. McGahn in contempt … unless the White House secures a court order directing otherwise."
Nadler also added that the White House would also need to "provide an explanation for why full compliance is not possible and a log identifying with specificity the ground(s) for withholding each withheld document" if executive privilege is cited.
Go deeper:
Go deeper