House Judiciary Committee votes to hold AG Bill Barr in contempt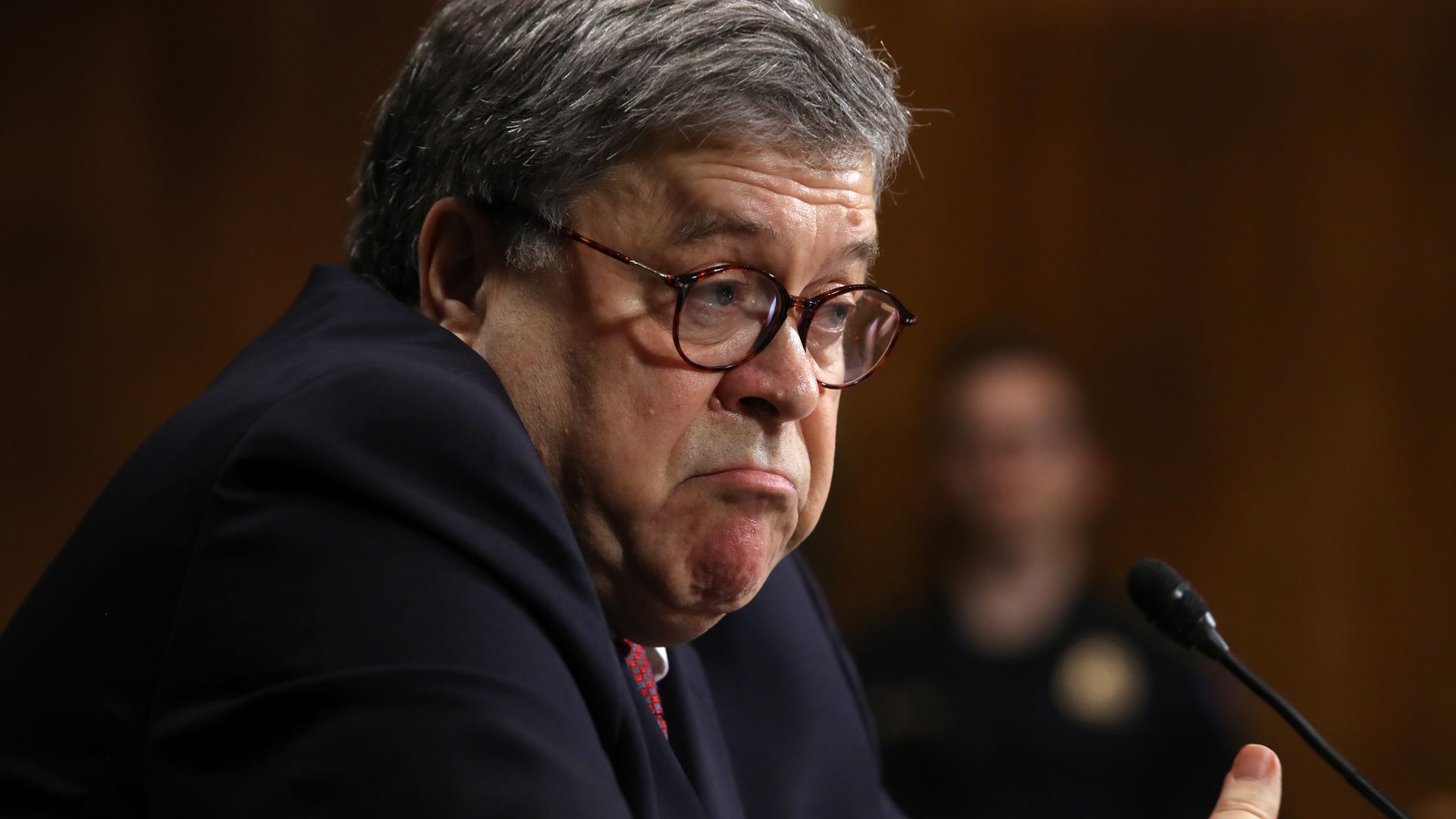 The House Judiciary Committee voted 24-16 along party lines Wednesday to hold Attorney General Bill Barr in contempt for refusing to comply with a subpoena demanding the release of the full Mueller report and its underlying materials.
Why it matters: In response to the committee's contempt vote, the Justice Department informed Chairman Jerry Nadler (D-N.Y.) on Wednesday that President Trump will assert executive privilege over the subpoenaed materials.
The backdrop: The committee met with the Justice Department on Tuesday to negotiate possible accommodations to avoid the contempt vote, which Democrats subsequently rejected. The subpoena demands that Barr provide all information redacted in the version of the Mueller report released on April 18.
Attorney General Barr has repeatedly said he is restricted by law from releasing 6(e) grand jury materials, but has refused to join the committee in requesting a court-ordered exemption, according to Nadler.
Nadler said during the hearing: "The subpoena was never intended to cover Rule 6(e), which is why we asked the attorney general to go to court get permission to view 6(e) material. It was never intended to put him in jeopardy."
The committee unanimously adopted an amendment to the contempt resolution, proposed by Rep. Matt Gaetz (R-Fla.), that states that the subpoena should not be construed as a directive for Barr to violate the law, including the 6(e) guidelines.
However, Republicans argued that the text of the subpoena still broadly demands that Barr turn over all redacted material, and that it cannot be assumed that 6(e) material is exempted. They pointed to this contradiction as evidence that Democrats on the committee had rushed too quickly to contempt proceedings.
What they're saying:
The Justice Department said in a statement: "It is deeply disappointing that elected representatives of the American people have chosen to engage in such inappropriate political theatrics. ... No one, including Chairman Nadler and his Committee, will force the Department of Justice to break the law."
Nadler told reporters after the hearing: "We are now in a constitutional crisis. Now is the time of testing whether we can keep our republic, or whether this republic is destined to change into a different, more tyrannical form of government. We must resist this."
What's next: The contempt resolution will now go to the full House for a vote. If the House votes to hold Barr in contempt, the citation will be sent to either the U.S. Attorney for the District of Columbia or the Justice Department for potential prosecution.
Of course, it's highly unlikely that the department will prosecute its own head, meaning that the contempt citation will serve as nothing more than a powerful message from Democrats.
Go deeper: House Intel Committee threatens DOJ with rare bipartisan subpoena
Go deeper