Trump campaign wants David Bossie's organization investigated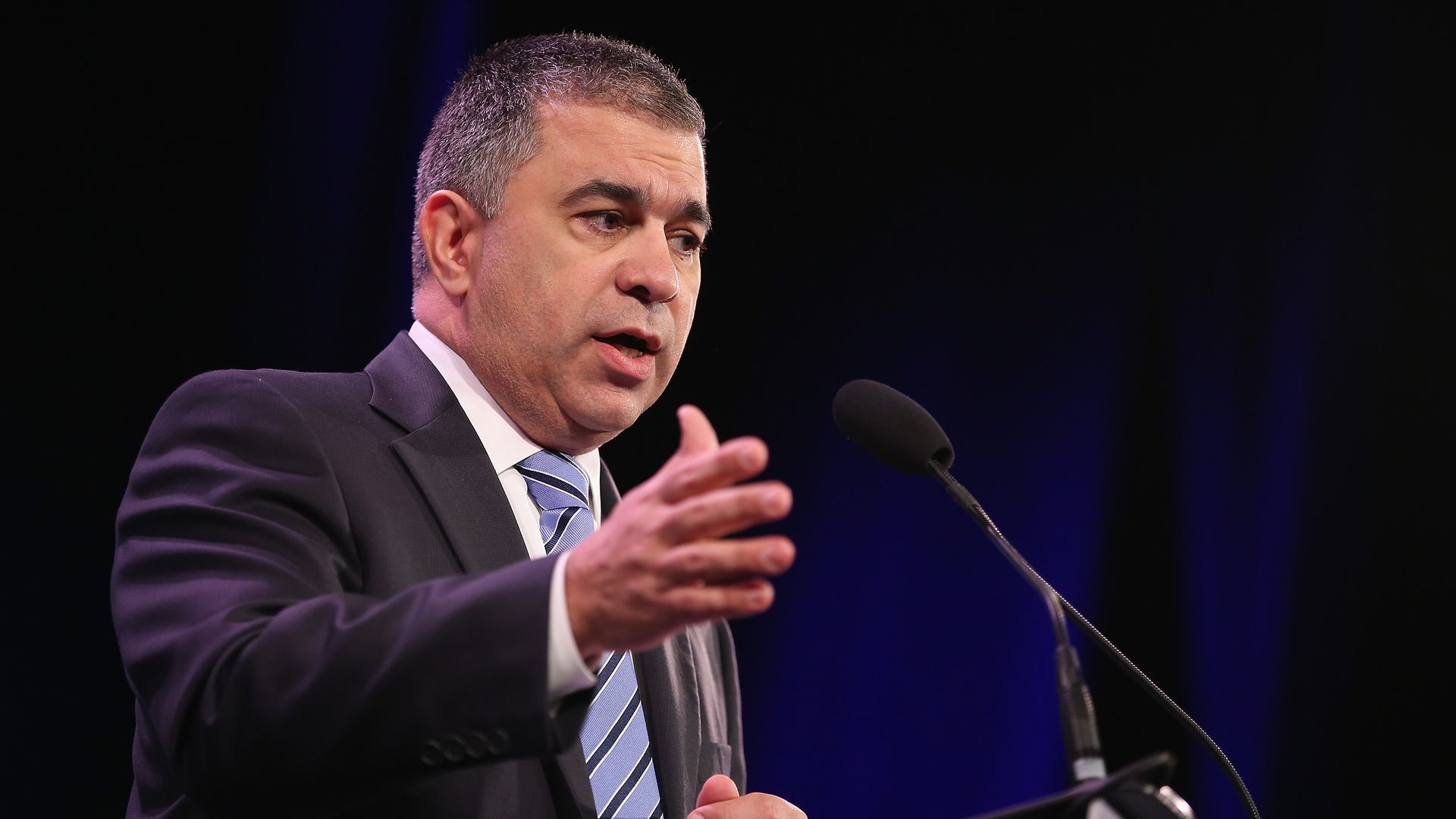 President Trump's longtime friend and close adviser, David Bossie, is, for now at least, a persona non grata in Trumpworld.
Driving the news: Two days after Axios published an investigation of Bossie's fundraising, the president personally authorized the Trump campaign to issue an extraordinary statement that, without naming Bossie, effectively called for the authorities to investigate Bossie's group, the Presidential Coalition. 
President Trump's campaign condemns any organization that deceptively uses the President's name, likeness, trademarks, or branding and confuses voters.
There is no excuse for any group, including ones run by people who claim to be part of our "coalition," to suggest they directly support President Trump's re-election or any other candidates, when in fact their actions show they are interested in filling their own pockets with money from innocent Americans' paychecks, and sadly, retirements.
We encourage the appropriate authorities to investigate all alleged scam groups for potential illegal activities.
Axios revealed in Sunday's Sneak Peek that Bossie used Trump's name to raise $18.5 million for the stated purpose of supporting Trump-aligned candidates. But just $425,442 (or 3%) of the $15.4 million it spent during 2017 and 2018 went to supporting candidates.
The rest of the money went to more fundraising, book purchases (including Bossie's own book), and administrative costs including Bossie's salary.
After we published the story — including quotes from elderly Bossie donors saying they thought they were giving to Trump — a number of people close to the president reached out to say they were disgusted with what Bossie did.
"There's nothing the president likes less than somebody profiting off him by using his name and likeness," said a source familiar with Trump's thinking.
Go deeper: Elderly Bossie donors say they thought they were helping Trump
Go deeper