Conservative group projects big price tags for Green New Deal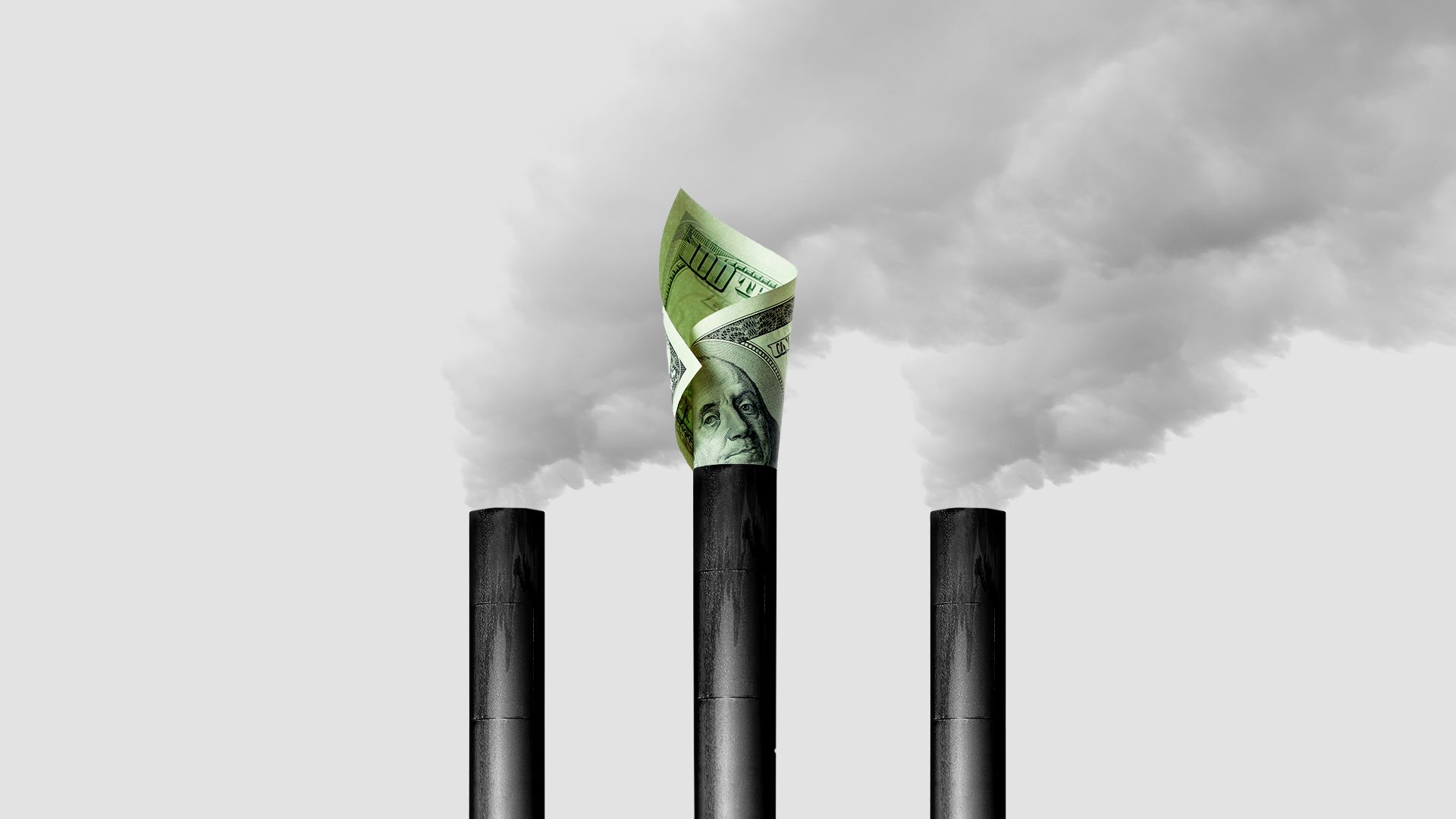 The Republican-aligned think tank whose February report suggested the Green New Deal could cost as much as $93 trillion just released another study seeking to put price tags on the cost of drastically reducing greenhouse gas emissions in electricity and transforming the transportation sector.
Driving the news: The report — by American Action Forum — estimates the Green New Deal could cost households more than $2,500 per year for electricity-related changes, while building a high-speed rail network would reach the trillions. The group concludes a carbon tax would be a preferable policy to address climate change.
But, but, but: The group makes big assumptions, partly due to the fact that the Green New Deal is for now a vague set of aspirations, not actual policy.
One outside expert who viewed the report — Jeremiah Johnson, an energy and environmental engineering professor at North Carolina State University — said the study used assumptions about future electricity mix that appear to cost more than necessary.
The big picture: The Green New Deal is a broad progressive proposal seeking net-zero greenhouse gas emissions in the U.S. in as soon as 11 years alongside sweeping economic policies like a federal jobs guarantee. The idea is catapulting climate change to a top issue in Washington, largely led by Democrats as Republicans grapple with how to respond after mostly dismissing the issue for a decade.
Where it stands: The group is led by Douglas Holtz-Eakin, a top economic official in the George W. Bush administration. American Action Forum is one of the few conservative groups evaluating at how to address climate change — as opposed to whether it's a problem at all. The group has been critical of the Green New Deal's possible costs.
The group concluded the study by suggesting a carbon tax, and especially a carbon tax whose revenue is sent back to consumers, would be far more effective.
Its analysis weighed both the economic costs and the climate benefits of reducing emissions.
"At a fundamental level, resources are finite, and if we take climate change seriously we also have to make policy choices that maximize benefit, and this paper offers some insight on that front," said Philip Rossetti, the group's energy director and author of the report.
One level deeper:
To achieve zero emissions for electricity, a GND goal, the report assumes all coal and natural gas plants would be shut down by 2030. A huge amount of wind, solar, hydropower and nuclear power would be constructed to replace them, with an annual cost of $2,546 per household.
The report also seeks to put a price tag on the costs of upgrading America's transportation infrastructure, which is a key pillar of the GND (although few details are available beyond that).
The study estimates that the proposal could cost anywhere between $1.4 trillion and more than $5 trillion to build a high-speed rail network.
For the record: A spokeswoman for Sen. Ed Markey, a chief backer of the proposal, said the senator looks "forward to fact-checking yet another bogus analysis" from the group, which the spokeswoman says gets funding from the conservative Koch brothers. (The group doesn't disclose its donors.)
Go deeper:
Go deeper